Last Updated on 18th June 2014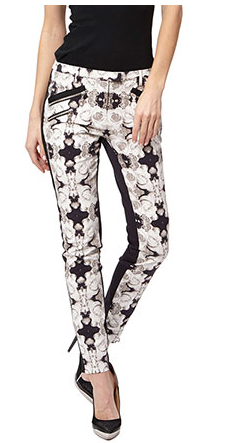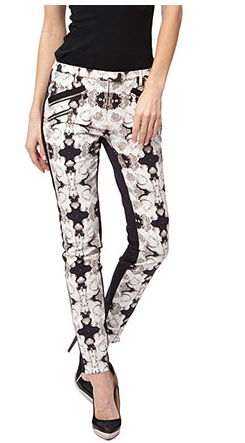 If you want to wear a simple black tee or vest top and want the bottom half of your outfit to do all the talking, then look no further than these L.A.M.B photographic rose print pants.
Fresh from the Gwen Stefani L.A.M.B clothing label, you know they're going to make a positive impact and make you look and feel like one of the cool kids. Because let's face it, when has Gwen Stefani ever not looked cool, eh?
Not only do these L.A.M.B photographic rose print pants come with an unbeatable graphic rose print – the clue is in the title! – but they have some great black panels on the side which are perfect for creating a slimmer illusion. Graphic pants that you can appear slimmer in without going on a fad diet? Yes please!
The L.A.M.B photographic rose print pants also come with exposed zip pockets, and anyone paying attention to the recent catwalks would know that this is a very big deal right now – yet another reason to fall in love with them, in case you needed one!
We mentioned earlier that these trousers would be perfect to wear with a black tee to make them – and you – stand out from the crowd, but a super-bright top or a contrasting printed top would totally work with them too. That's the beauty of these trousers, you see; you can wear pretty much anything you want with them.
As far as footwear is concerned though, we would definitely go for some fierce sky high heels in either black or white to ensure all passing eyes are on the trousers. We don't think Gwen would have it any other way!