Last Updated on 12th February 2018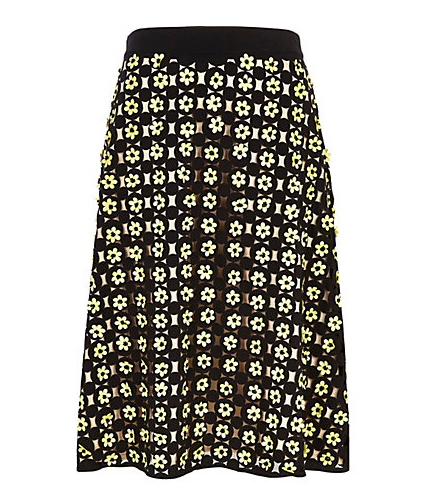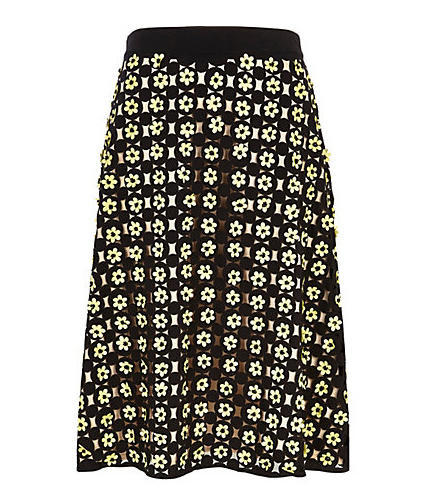 It may be Couture Fashion Week in Paris right now, but you don't have to shell out tens of thousands of Pounds or be an A-list Hollywood actress to step out in something bold and luxurious. Case in point, today's Lunchtime Buy: this River Island black 3D flower midi skirt.
We often see big and bold silhouettes on the Couture Fashion Week catwalk, but this River Island black 3D flower midi skirt will only set you back £20 after being reduced from its original price of £50.
Seems almost too good to be true but we assure you it is. Go ahead and pinch yourselves if you want – you're definitely not dreaming!
A-line skirts are hotter than ever right now; not only do they have that instant wow factor perfect for the catwalk, but they're super flattering for nearly every body shape and size, not to mention versatile.
The 3D print really makes this skirt pop out in a literal way, and the black and white colour scheme makes it so easy to find matching tops and accessories. Continue the monochrome trend or go for a pop of colour; what way will you wear it?