Last Updated on 12th February 2018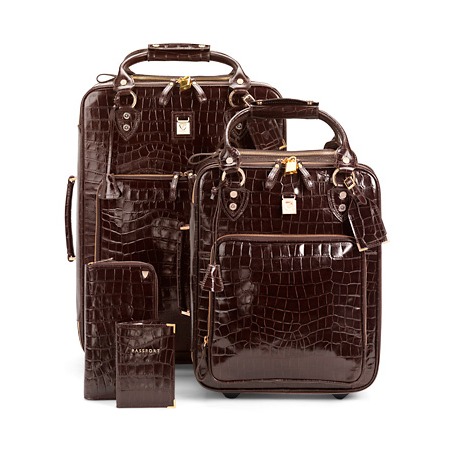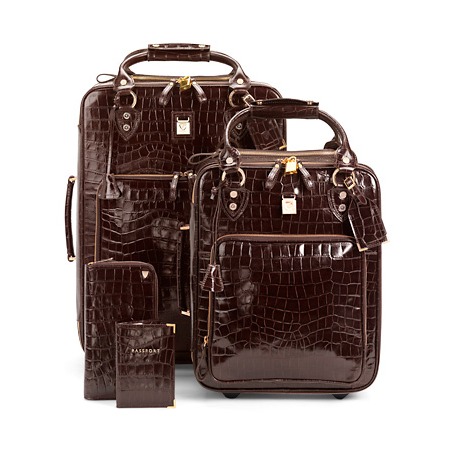 Packing for a holiday can be a bit of a nightmare. It's hard enough getting everything to fit into your wardrobe, let alone pack a small portion of it into a small space that can only weigh a maximum of 20kg.
Do you take lots of options for every occasion imaginable, do you carefully plan out your day to day outfits a' la Kate Middleton or do you just throw all your recently worn clothes into a pile and hope for the best? There is no right answer, FYI!
Unfortunately, today's Lunchtime Buy won't make the holiday packing process any easier or less time consuming, but you'll definitely feel good about having one of the most stylish pieces of luggage on the plane thanks to the Aspinal of London leather cabin case set. That should take your mind off the packing drama.
If you want to travel in style, then look no further than the Aspinal of London leather cabin case set, as it really is the definition of luxury. Pack all your clothes into the large case, and use the small one to tote your most precious belongings that will remain with you at all times. It's the perfect size for fitting in the overhead lockers once you get on the plane, but can also be used as a main case for a long weekend away. Business trip or romantic getaway – or both!
Aspinal of London knows that you'll want to take good care of your shiny new cases, which is why they come in protective luggage covers that are made from water resistant cotton mix fabric to ensure that they remain free from scuffs and scratches, thus prolonging their life.
If you're still in two minds about whether to spend a small fortune on the Aspinal of London leather cabin case set, then we have one more thing that might sway you. Anyone who purchases the set gets a matching zipped travel wallet and passport set (worth a juicy £195) absolutely free! Now that's what we call a no brainer!