Last Updated on 29th July 2014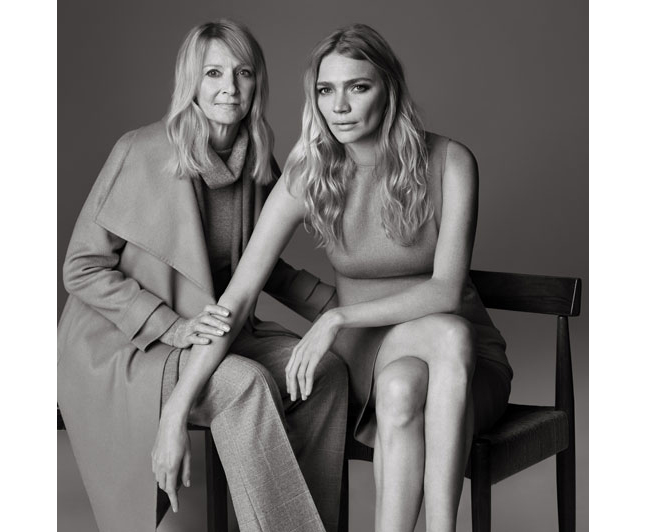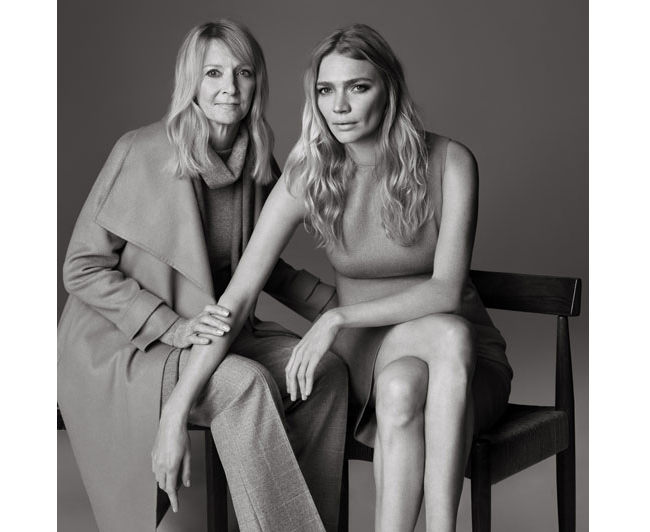 Remember sneaking into your parents' room and opening your mum's jewellery box and playing dress-up with her pearls, or parading around in her high heels when they were four times bigger than your feet?
Well, Jaeger is taking this memory, and the idea of inherited style, and running with it for its brand new autumn/winter 2014 ad campaign. A fabulously relatable concept, if ever there was one!
The British brand has enlisted the help of three famous – and stylish, natch – mother and daughter duos for the ad campaign… and those pairs are: Jodie Kidd and her mother Wendy (pictured above), Jacquetta Wheeler and her mother Tessa Codrington, and Jasmine Guinness with her mother, Liz Casey. What a cast!
"Each duo shares an inherited sense of refined style and a love of timeless, quality pieces; truly personifying the spirit of Jaeger through the decades," said Jaeger CEO Colin Henry.
All six ladies can be seen wearing some truly iconic and timeless pieces from the Jaeger autumn/winter 2014 collection – pieces which can be passed down the generations time after time, season after season. 
We love everything about this campaign; the concept, the cast, and of course, the clothes!