Last Updated on 12th February 2018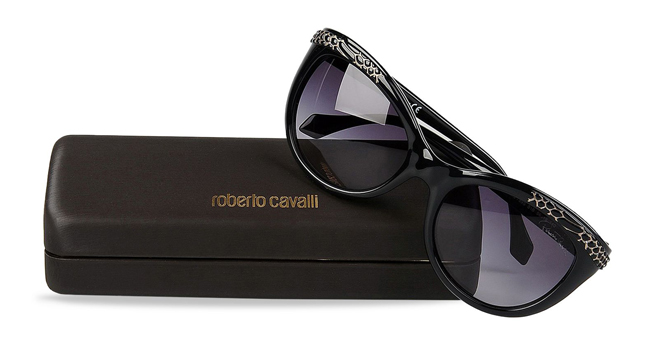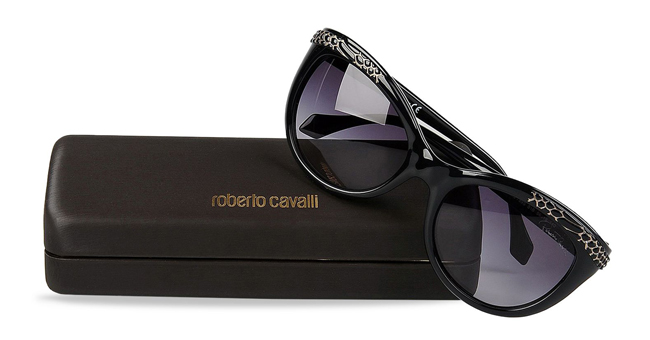 We've decided that you can never have too many pairs of sunglasses!
Whether you're off to sunnier climes in the next couple of weeks or are feeling somewhat optimistic about the weather in this country, a shiny new pair of sunnies will no doubt turn your frown upside down. Even if you're not frowning, new sunglasses – or new anything for that matter – will lift your mood even further. None more so than these Roberto Cavalli two tone sunglasses.
Although there are lots of wonderful sunnies in the new Roberto Cavalli collection, these badboys definitely have the edge over their brothers and sisters thanks to the quirky frame shape and instantly recognisable Roberto Cavalli print at the top.
Who says that buying yourself new season products has to cost an arm and a leg? These Roberto Cavalli two tone sunglasses will set you back just over £200 – it's almost like RC is giving them away!