Last Updated on 20th June 2016
We love a white shirt; after all, there's nothing not to love about them.
A crisp white shirt is just what you need for that perfect professional office ensemble – it's a classic for a reason! Plus nothing gets a potential employer's attention more than a clean white shirt paired with an equally clean skirt or trouser suit and the right accessories (always go for practical yet understated in this situation).
To prove just how versatile the crisp white shirt actually is, here are two very different but equally stylish ways to style the boutique shirt. (It isn't just your average white shirt either, as it has very cute contrast floral jacquard detailing that sets it apart from the rest.) Here goes:
Option 1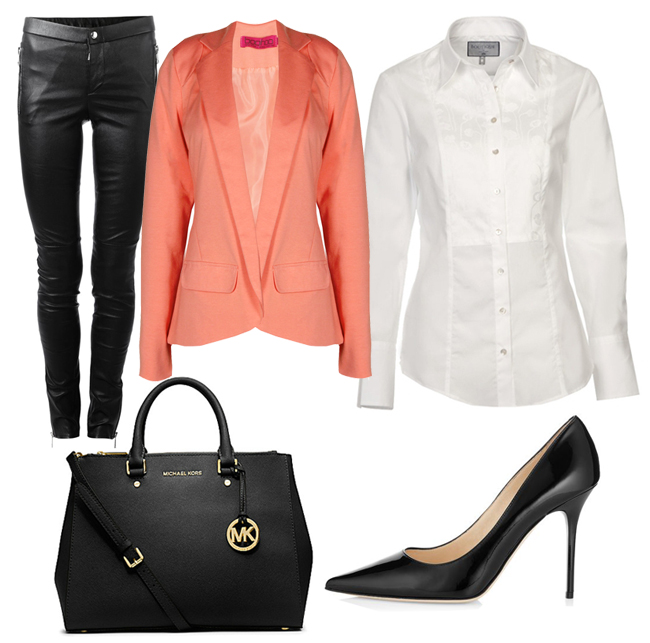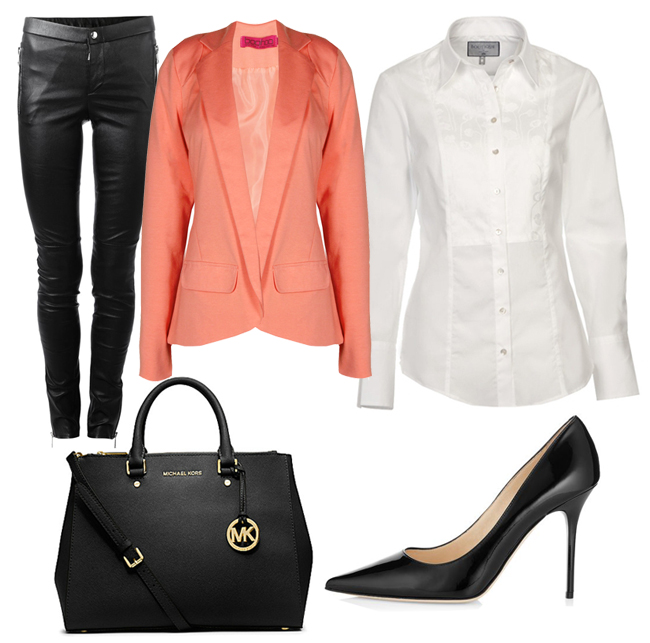 White shirts don't always have to be boring and reserved just for the office though as they can also be glammed up for nights out too. A tight fitted white shirt like the one above teamed with an equally tight pair of leather trousers (or wet look leggings if it's too hot – or you've had one too many chips for dinner – to crack out the leather) and fierce sky high heels speaks volumes on a night out. Not a fan of trousers on a night out? No problem – tuck it inside an A-line mini skirt and you've got that cute, chic, smart look absolutely nailed!
Option 2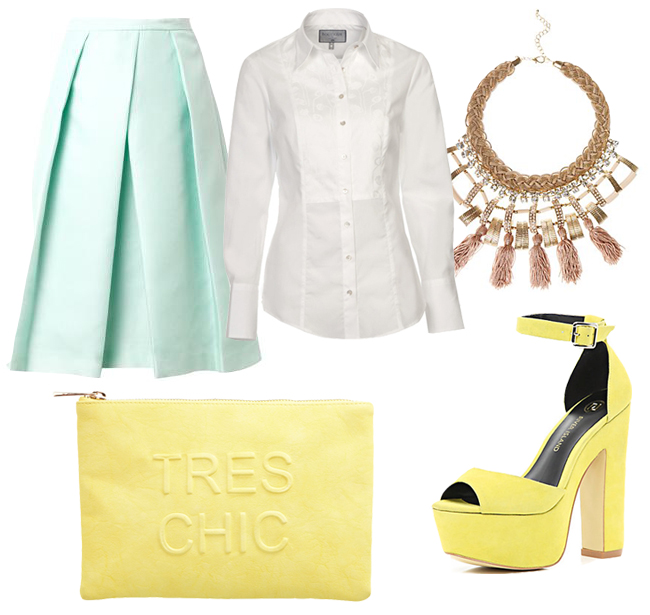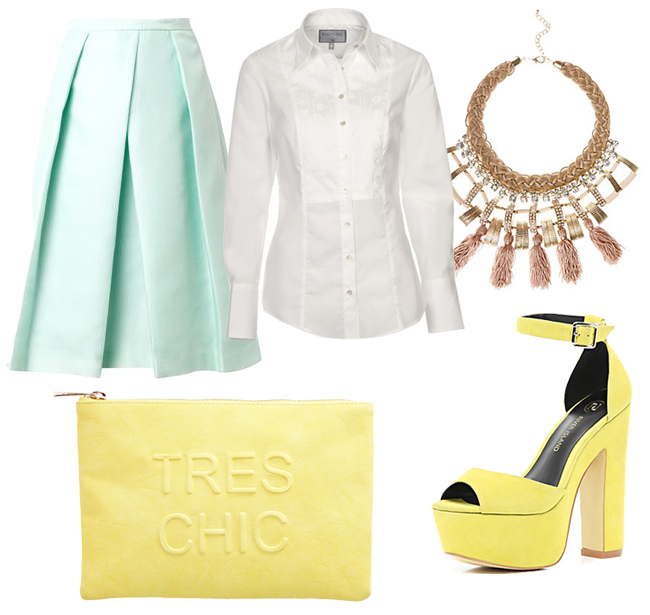 Your skirt can be any colour of your choice – after all, one of the many beauties of a white top is that it goes with absolutely anything and everything – although we think going for monochrome is a pretty powerful colour combo right now. Just ask the likes of Victoria Beckham and Angelina Jolie – two ladies who not only do the monochrome trend, but do it better than anyone else!
The monochrome trend is hotter than ever right now, so investing in a gorgeous white shirt is going to make getting dressed for future events a whole lot easier. Buy a versatile pair of black trousers and a black skirt and you'll be sartorially set for many parties and work dos to come.
For more white shirts check out the Hawes & Curtis website.