Last Updated on 12th February 2018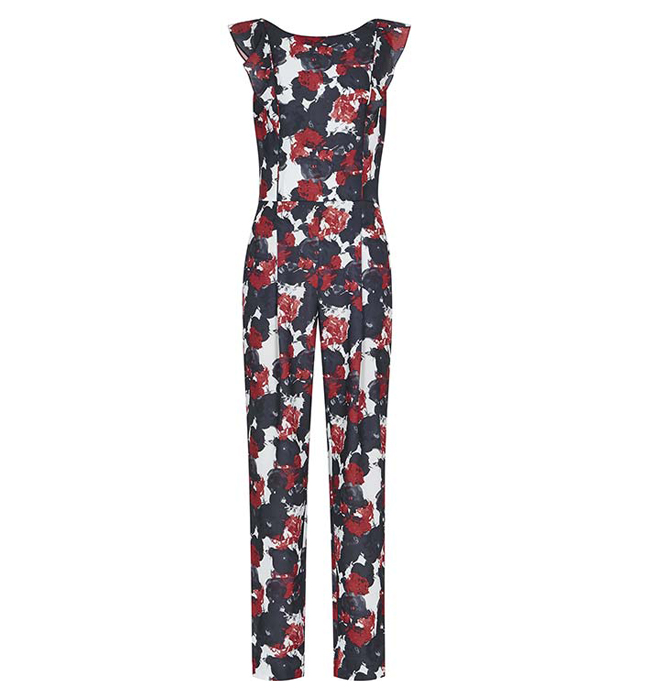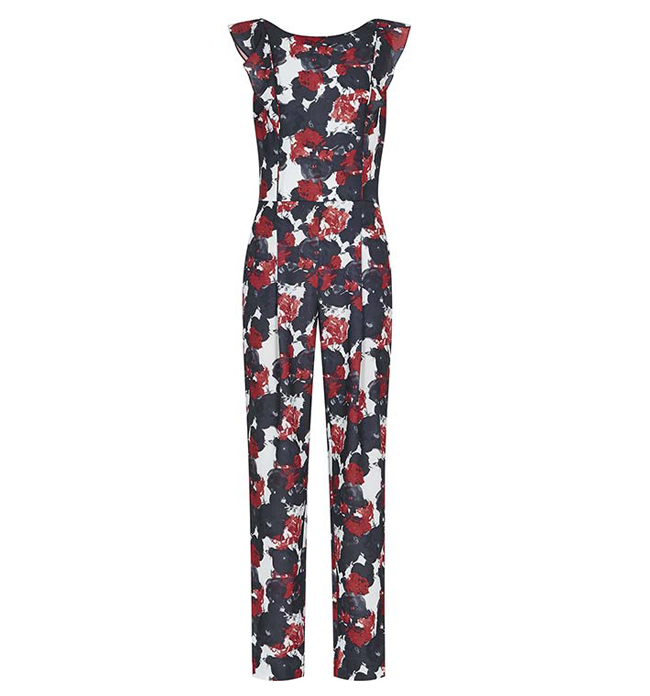 Don't want to give up the summer florals but can't quite handle the inevitable chill? Then we have the perfect solution for you; or rather, Reiss does.
The Reiss Sierra floral print jumpsuit is here to solve all your sartorial problems brought on by the unpredictable British weather.
The short sleeves and all-over floral print makes it perfect for the month of August, while the long trouser legs are superb for keeping your legs warm and dry. It also works miracles on your body by giving the illusion of a smaller waist and longer legs thanks to the respective subtle nipped in waist detailing and tapered cut. You're welcome!
Team your Reiss Sierra floral print jumpsuit with some black or red high heeled sandals – which will only make you stand even taller and contribute to that longer pins illusion – as well as a fitted blazer and an understated matching clutch bag for ultimate cocktail bar chic.