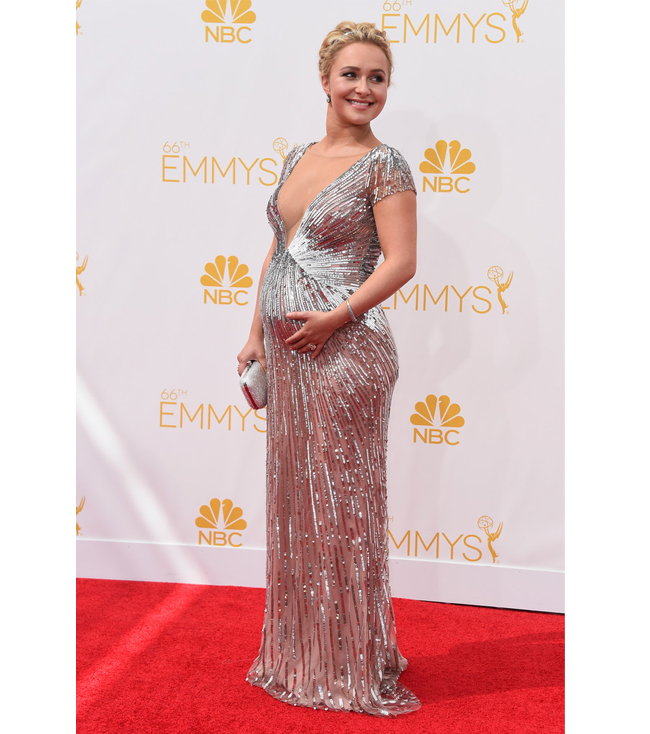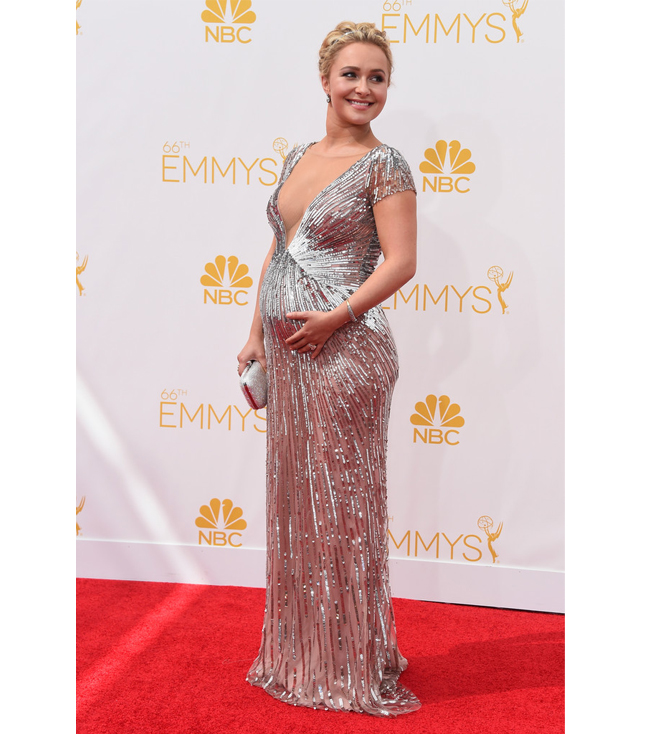 No matter how many times they walk an awards ceremony red carpet, we bet the A-listers still feel a little bit nervous each time they step onto a new one. This is why we think they make red carpet slip ups; from Jennifer Lawrence's comedic tumbles to more celeb nip slips than we can count, there's always something to keep the press busy the following day.
Last night's Emmy Awards, however, was all about the verbal slip up – more specifically Hayden Panettiere accidentally revealing the sex of the baby she is expecting with fiancé Wladimir Klitschko.
"I can't wait for her to come out, this little one," the 25-year-old Nashville star gushed. "I think I just said that, didn't I? Yes, it's a little girl," she confirmed to E! Live from the Red Carpet host Guiliana Rancic when she asked her to repeat what she just said.
She didn't seem to mind too much that her secret was out though. We wouldn't let anything bother us if we were wearing that stunning  low-cut Lorena Sarbu gown either!
We can't wait to meet baby girl Panettiere/Klitschko! Any guesses on the name?