Last Updated on 12th February 2018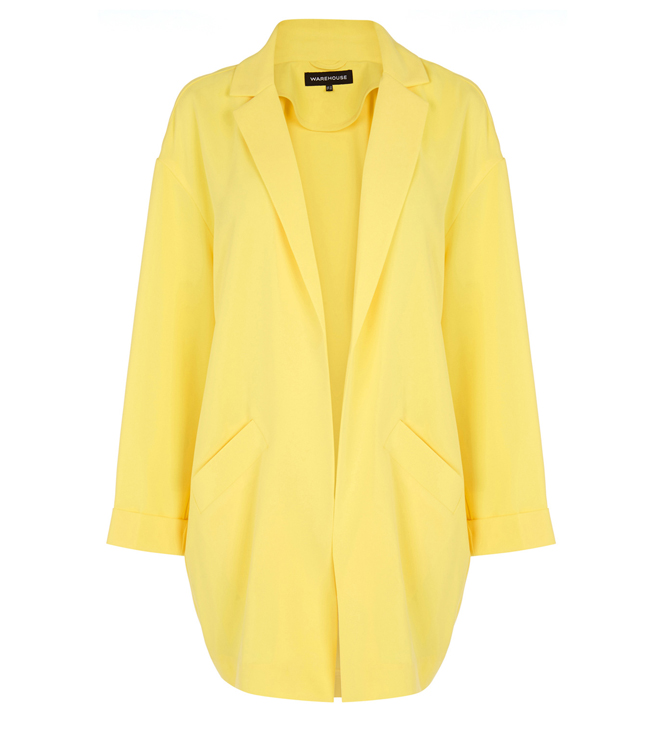 Is it too early to buy a winter coat? If you look at the calendar and realise it's still August, then yes. Then again, if you look out the window or your rain-soaked loafers, then the answer is a big fat no.
We kind of like the latter option, as it means we can slowly but surely make the spring/summer to autumn/winter transition without too much of a fuss. Who doesn't love a shiny new purchase in their wardrobe?
This Warehouse yellow duster coat is on our winter wishlist for so many reasons. The lightweight material makes it perfect for wearing these next few months when something a little less heavy is needed – after all, you don't want to overheat on a crowded bus or tube, or get hot and bothered while walking up and down the high street.
The oversized yet relaxed fit of this Warehouse yellow duster coat means you can wear it over pretty much anything for an instantly on-trend layered look… and the colour? Well, the colour pretty much speaks for itself! Who says winter clothing has to be dark and dreary? We dare you to try this coat on and not feel cheerful!