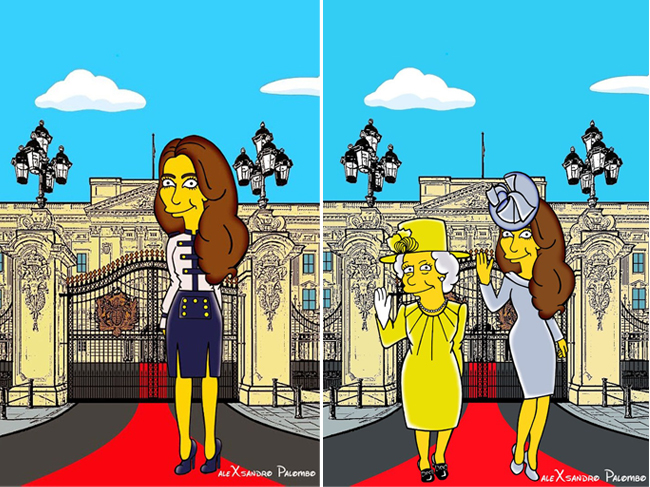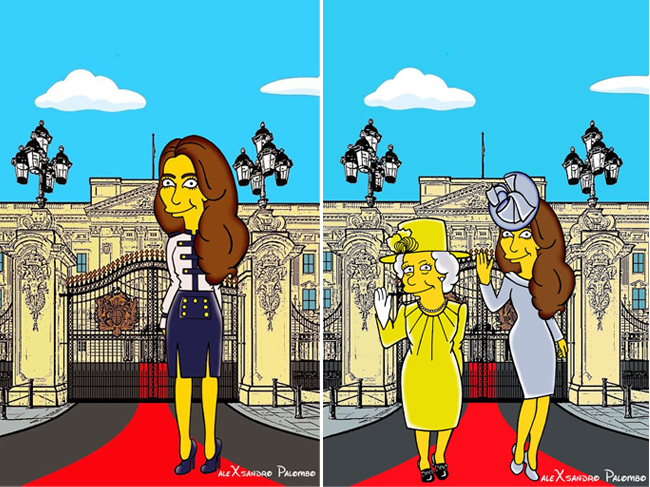 Her first official portrait was met with mixed responses, but now we have some interesting new portraits of Kate Middleton to look at… and it's artist AleXsandro Palombo who is behind them.
The Duchess of Cambridge has been portrayed as a character from The Simpsons, complete with the big eyes and trademark yellow skin.
The artist described the project as "an exclusive tour at Buckingham Palace with Princess Kate Middleton and Queen Elizabeth II immortalized in their royal iconic style by artist AleXsandro Palombo. Location: London, Buckingham Palace, The Grand Staircase and The Throne Room."
He has apparently painted over 50 pictures of the young royal and even Her Majesty the Queen herself, and has of course paid close attention to their wardrobes in the process. The attention to detail is really quite something; we think Kate and Her Majesty will be pretty pleased with them.
What do you think, ma'am?
[Glamour]