Last Updated on 15th September 2014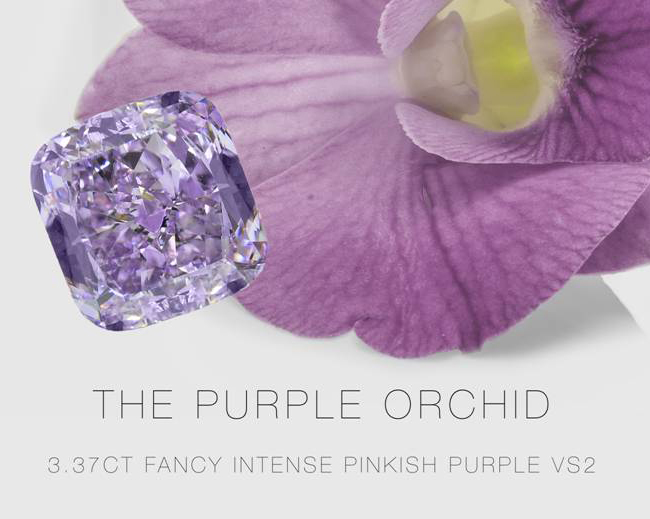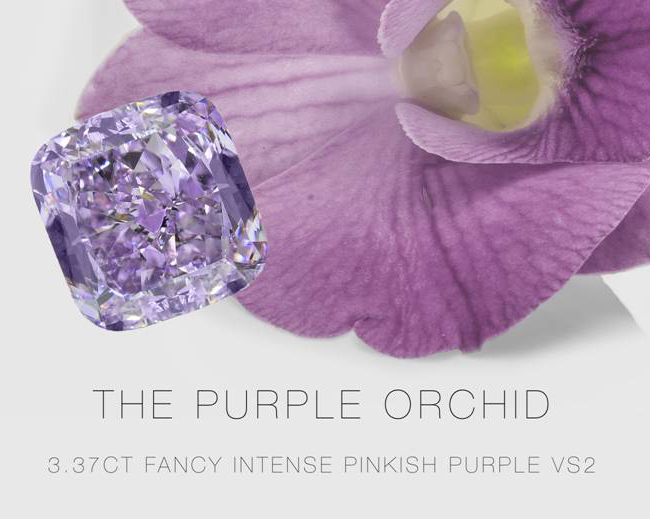 Want to gaze at a multi-million Dollar diamond with a gorgeously unique purple colour? Well you're in luck, as the Purple Orchid diamond has been found – and is now available for the public to view thanks to Leibish & Co.!
The Purple Orchid diamond – which is a 3.37 ct Fancy Intense Pinkish Purple VS2 diamond, to be exact – actually came from a mine in South Africa; incidentally one of the only mines in the world where purple diamonds can be found. And even then, they are few and far between, especially ones of this size, colour and clarity. We have no idea how diamonds actually get their stunning purple hue, but it doesn't bother us as we are too mesmerised by its beauty to care. In fact, we think it only adds to the mystery…
"The cause of purple in diamonds remains a mystery, which only adds to the glamour and attractiveness of diamonds like these," said Leibish Polnauer, President of Leibish & Co. "There is currently a huge demand for luxury items that are different and stand out, not something that everyone already has. There is nothing more unique on the market right now than colour diamonds, and this incredible purple diamond is more than a cut above the rest.
"There are very, very few diamonds on the market above 3 carats with Purple as the main colour, which is what makes this exquisite diamond so rare."
So how did Leibish & Co. manage to get their hands on this one-of-a-kind diamond? Their chief diamond buyer, Shmulik Polnauer flew straight to India as soon as he heard of its discovery and spent a whopping four days in negotiations with the owners of the diamonds, before eventually securing it at a size of over 4 carats. It then took four months to polish and turn it into the piece of wonder it is today.
The $4 Million diamond will go on display for the public to look at for the first time at the upcoming September Hong Kong Jewellery and Gem Fair. We don't know what its next movements will be; if the late Elizabeth Taylor was still here today we'd take a good guess…