Last Updated on 17th February 2016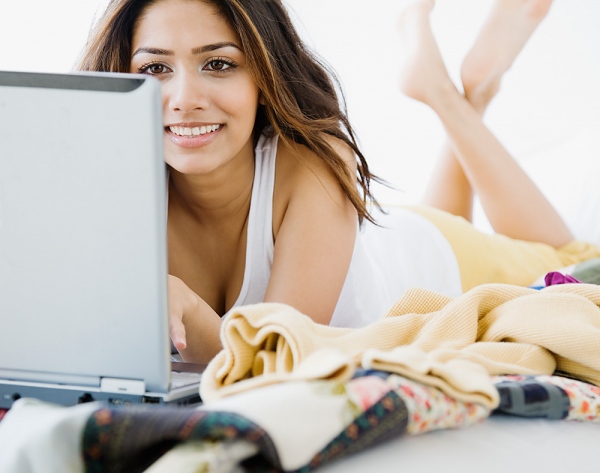 Your online dating profile is a window into your personality for potential partners and a chance to see if you are what they're looking for in a relationship. A fun, light hearted, and sometimes awkwardly honest profile topped off with a recent and complimentary headshot will capture the attention of other users.
But is the real attraction simply your picture alone? We're all shallow creatures really and are essentially only attracted to good-looking things. Sad, but true.
The words you use on your profile are still important though for when a prospective partner decides to click through, so don't just rely solely on your thumbnail image. Sites such as mysinglefriend allow a user's pal to set up a profile for them; this follows the theory that they will create a much more honest rundown about the person, so take on this ideal when creating your own. Honesty is the best policy – just try to refrain from being too negative with it.
Remember, your profile isn't a CV or an application for a major job position, so treat it casually and write in a chatty style. Don't overdo it on the wit though, a little humour is good, but if you are slapping in a pun or an innuendo every five minutes it will seem forced and users will tire of reading.
Mention your social life (no matter how active or inactive it is) and what you like to do with friends. If you like to stay at home and read or binge watch series on Netflix that's perfectly fine. People seem to have a misconception that to be deemed interesting you must be out of the house, all the time, doing something new every weekend.
But if you do like rock climbing, let the world know – you might bond with someone over a mutual passion for the activity. If you're a Star Wars fanatic then that's also good to mention. It's all about finding someone with the same interests, so don't even consider those people who might judge you over what makes you happy, they definitely aren't the person you want to end up with. However, we don't recommend mentioning just how much you love your cats – and nothing else.
A study by WIRED compiled data from a selection of dating websites in order to uncover the best things to include in your profile, to catch people's attention. They found that profiles listing surfing and listening to Radiohead, , not listing your eyes as your best feature, using direct eye contact and smiling in photos performed best. Selfies are more acceptable for women to use as profile pictures, whereas women prefer men looking active.
In the end, it comes down to the good old-fashioned question of, 'do I fancy this person?' and your profile will be overlooked if it doesn't offer up a picture. Make sure it is current and flattering, one of you looking worse for wear at the pub probably isn't the best choice. Also, don't take any inspiration from the people on this Buzzfeed post.
The best thing about online dating is that it offers us the chance to scope out people we are interested in and learn a little bit about them before making the first move. Dating on the Internet really isn't much different than when you're on a night out chatting to someone, but at least with online dating you know that everyone you speak to is single (or at least they should be) and that you aren't going to get painfully rejected face-to-face if they aren't interested.