Last Updated on 12th February 2018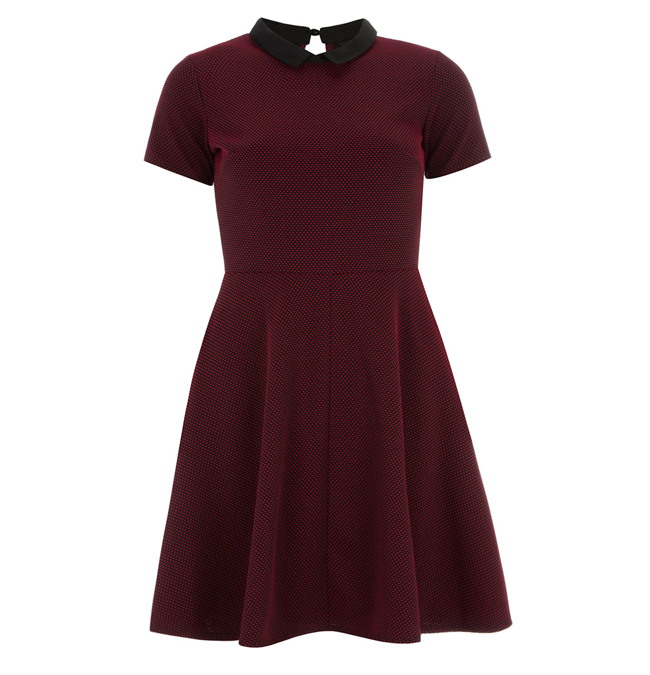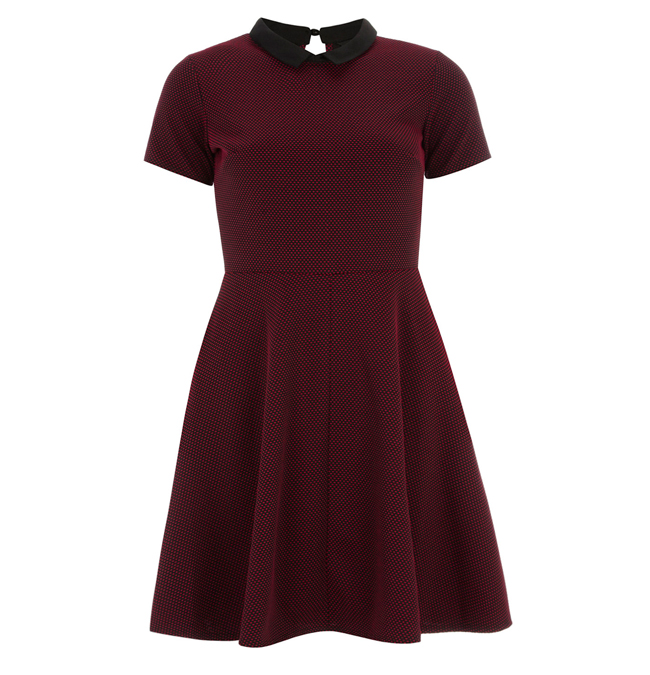 Sale time! The best thing about a new season approaching is that last season's delights are being slashed in price. Hooray!
The Dorothy Perkins sale has hundreds of items that just a few weeks ago were on the shelves, rails and online for full price – and this Dorothy Perkins burgundy red Dobby spot dress is just one fine example.
The Dorothy Perkins burgundy red Dobby spot dress is perfect to wear to the office with a black pair of tights and a matching black cardi, and would look just as chic on a day-to-day basis with some sky high heels or super-cute ankle boots and a bold, statement necklace tucked underneath the collar for maximum wow factor. Hair up for the office and down for every other occasion!
This is a hard-working dress that will serve you well this new-season (despite being an old season piece) and we bet you'll get many compliments on it the many times you wear it.
Dorothy Perkins burgundy red Dobby spot dress, £28 £19.50