Last Updated on 12th February 2018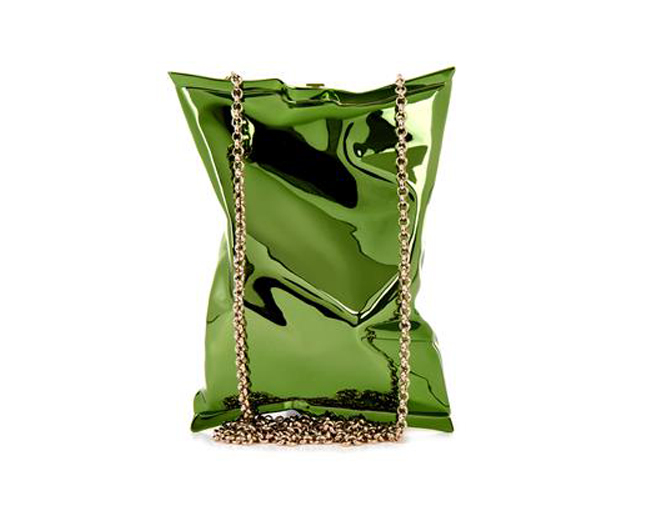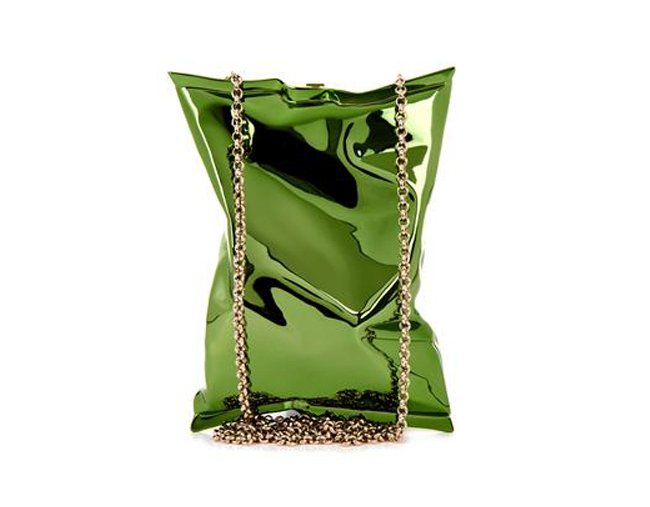 We don't like to litter as we like to keep our city nice and clean (insert halo emoticon here!) so we quite often find ourselves carrying chocolate bar wrappers and crisp packets around with us until we find a suitable place to dispose of them. Not always glamorous or indeed practical we must admit!
Well, Anya Hindmarch has taken this concept to a whole new level thanks to her crisp packet inspire clutch that we will no doubt want to hang onto for life!
The metallic green Anya Hindmarch crisp packet clutch is a new-season rework of a similar piece from the last season – an excellent idea seeing as it was so popular and sold out left, right and centre the first time around. It even comes with a handy chain strap so it can be worn as a shoulder or even cross-body bag when you want to free up your hands.
The Anya Hindmarch crisp packet clutch comes in a shiny and attention-grabbing hue and material which makes it perfect for teaming with monochrome ensembles to really spice things up and add some much needed texture and colour. There are a million reasons to buy this clutch bag but we reckon it would sell out by the time we listed them all. Better get yours quick before someone else beats you to it!