Last Updated on 12th February 2018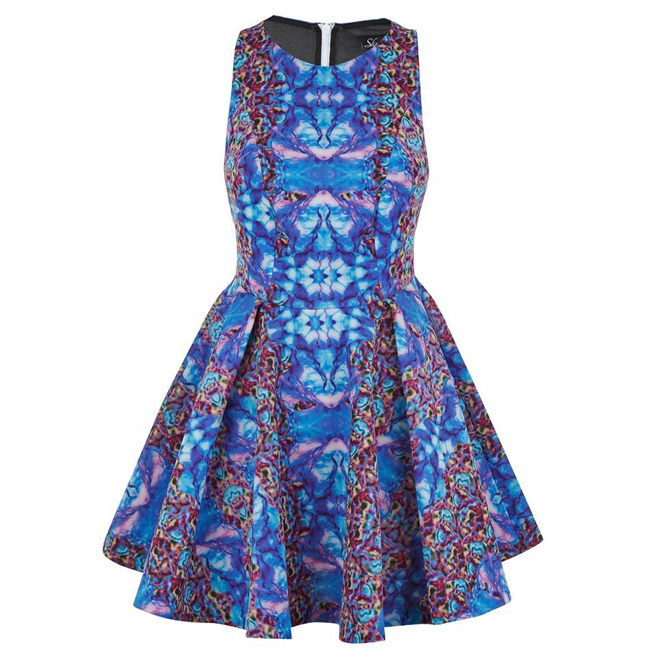 We love getting behind new British designers just as much as we love wearing bold, bright, attention-grabbing things. So imagine our delight when we came across this Skeena S Cyclone Scuba dress which is pretty much everything we mentioned above all rolled into one digital-print dream.
The label launched just a few weeks ago, so this Skeena S Cyclone Scuba dress is the perfect piece to rock if you are the trend-setter of your friendship group. And even if you aren't, it's never too late to start!
The Skeena S Cyclone Scuba dress features a tailored bodice and a high-waisted skater skirt (just what you need for wearing on nights out – you'll feel like Baby from Dirty Dancing twirling around in it) as well as a cinched in waist for maximum definition. It's also a little bit daring too thanks to the cut-out detailing at the side and back, so it should definitely be your go-to dress when you want to inject a little bit of sartorial sex factor.
We feel we should mention that the Skeena S Cyclone Scuba dress also comes in a black and white print if you fancy something a little more subtle and toned down, but if you live by the "go big or go home" mantra like all of us here at MFL HQ, then you know which one you have to choose…