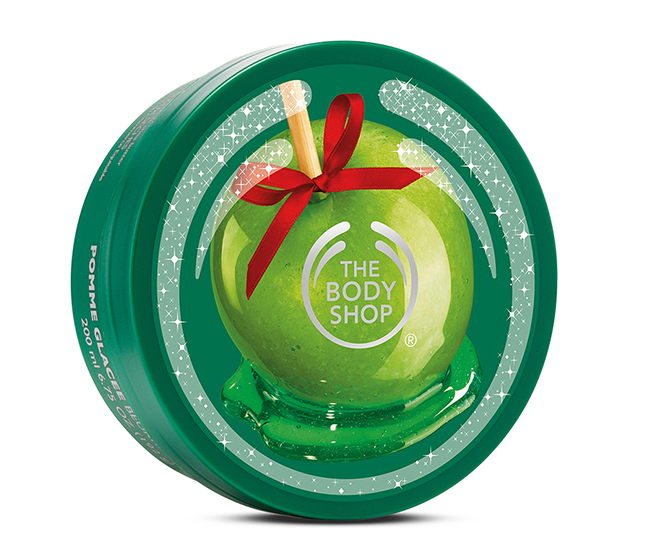 The clocks have gone back, the raincoats have come out, the heating has come on and the windows have more or less been bolted shut. The end of October can be pretty bleak and miserable but it doesn't have to be.
We have Halloween – and more importantly, Halloween costumes – coming up in just a few days, gorgeous fireworks to look at on Bonfire Night, and the excuse to wrap ourselves in a blanket and watch cheesy rom-coms all weekend long. But that's not all…
The Body Shop has released the brand new special edition Glazed Apple Bath & Body Collection, which is even more divinely sumptuous than it sounds. Although the collection features everything from shower gel to bath sprinkles, it's the ultra-rich Glazed Apple Body Butter which is making us foam at the mouth. It glides on your skin so effortlessly, and leaves your entire body (and the room in which it was applied) smelling delicious for hours on end.
The Body Shop's Glazed Apple Body Butter is the perfect winter treat for yourself or a loved one, as well as an excellent stocking filler or Secret Santa present for Christmas.