Last Updated on 12th February 2018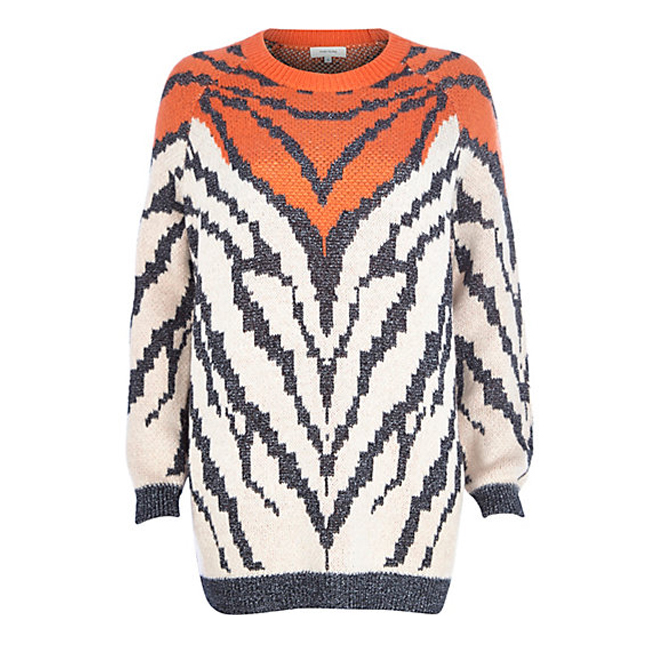 It's time to brighten up your winter wardrobe – and this River Island orange metallic animal knit jumper is just the thing to help you do so.
Why choose between two of the hottest trends of the new season – bold colours and animal prints – when you can have both? It's perfect to wear on top of a cute black A-line or skater skirt, black tights and little booties, or with black skinny jeans and wedged trainers if you fancy something a little more casual and edgy. Best of all it's super-warm and cosy, so you don't have to compromise warmth for style. This is the jumper which proves that you really can have it all!
Psst: want to know a secret? You can actually get a whopping 20% off this jumper by using this link right here – so this really is the jumper/gift that keeps on giving. You're welcome!
River Island orange metallic animal knit jumper, £45 (or £36 with the discount!)