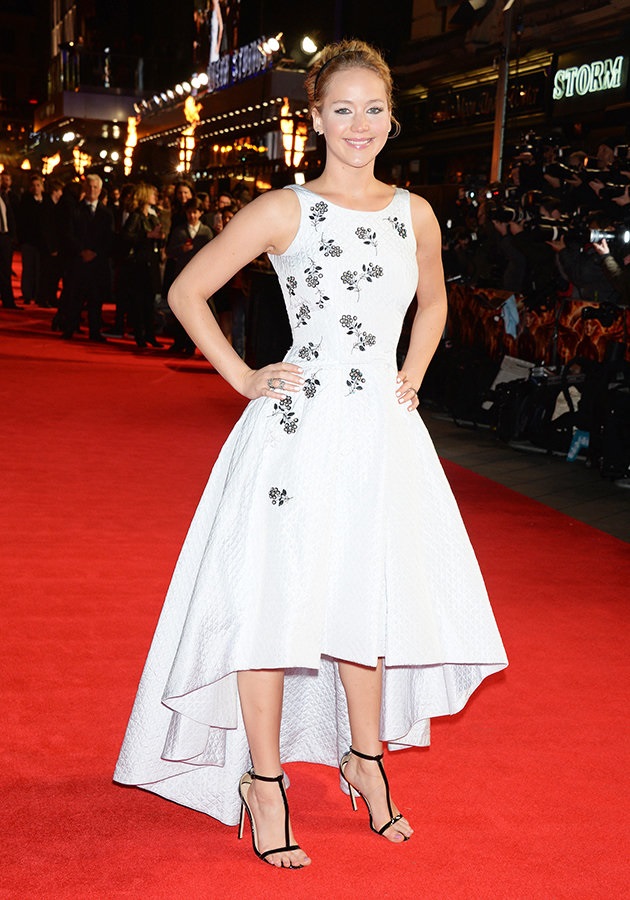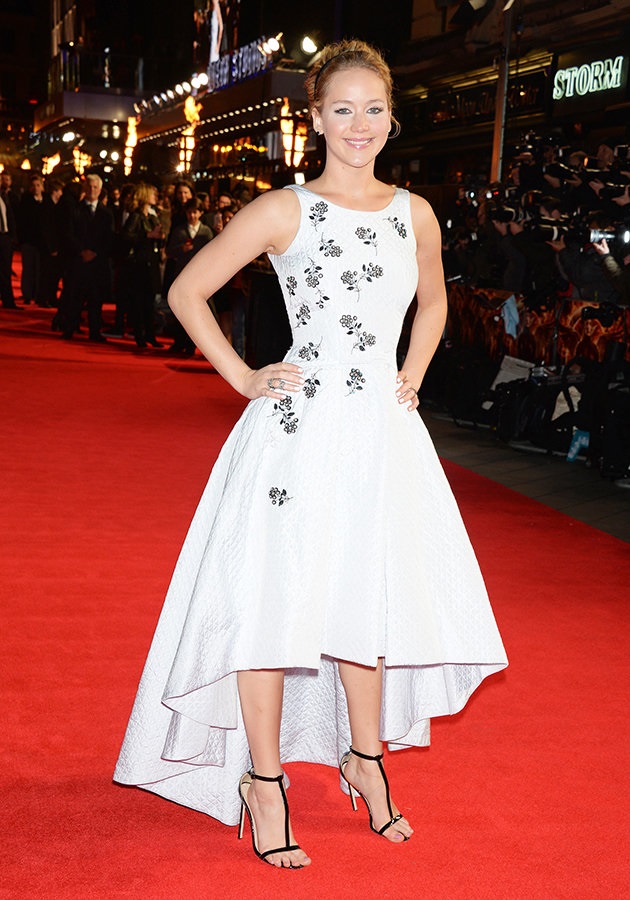 Yesterday evening, A-listers and fans alike descended on London's Leicester Square for the world premiere of The Hunger Games: Mockingjay Part 1.
We must admit we were SUPER excited to see what the films leading ladies had in store for us and thankfully we weren't disappointed. Jennifer Lawrence and Elizabeth Banks equally stole the show.
Naturally as the face of Miss Dior, Jennifer Lawrence hit the red carpet in Christian Dior. Complementing her amazing figure, Jen wowed in a fitted off-white diamond shaped quilted dress. Emphasizing her eyes, she kept her make-up clean and pulled her hair back for an ultra-chic look that we think is her best to date.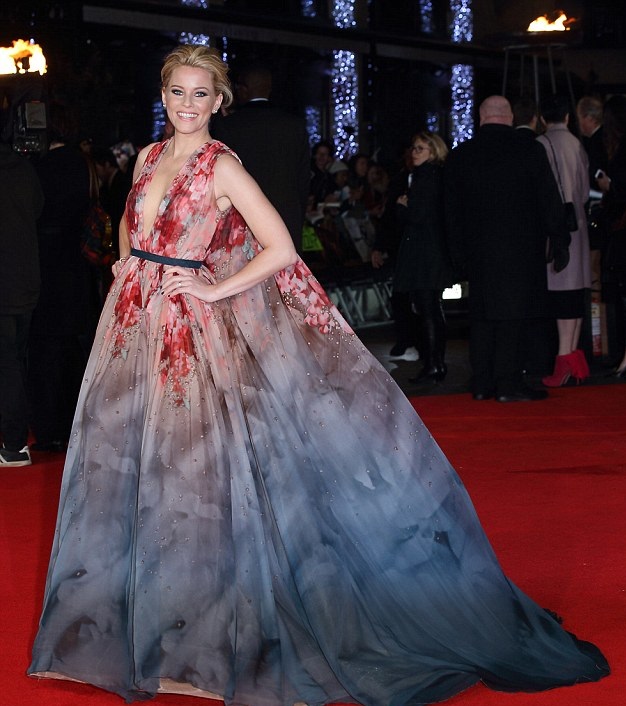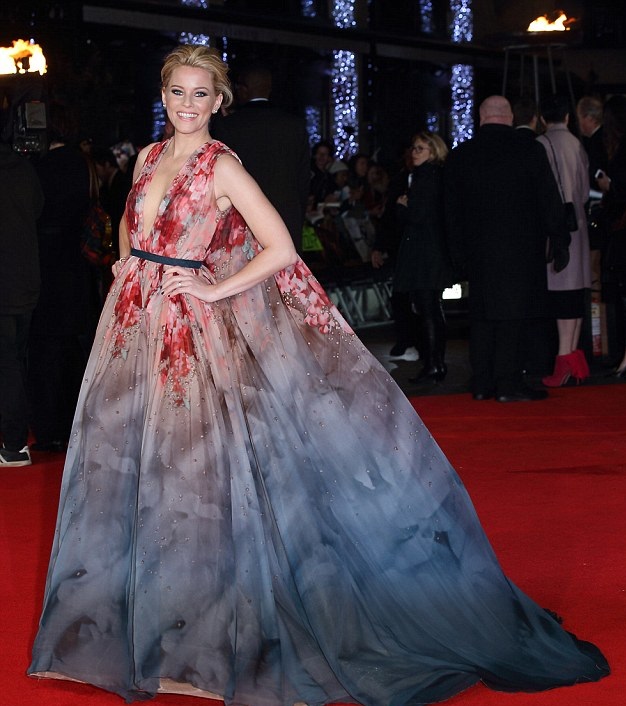 On the other side of the spectrum, Elizabeth Banks nailed the fairytale trend in a romantic couture gown by none other than the master of red carpet dresses, Elie Saab. We literally squealed in delight at the sight of Banks in this opulent, floral beauty of a gown.
We can't wait to see what the ladies have in store for us for the rest of the tour.
[Images]