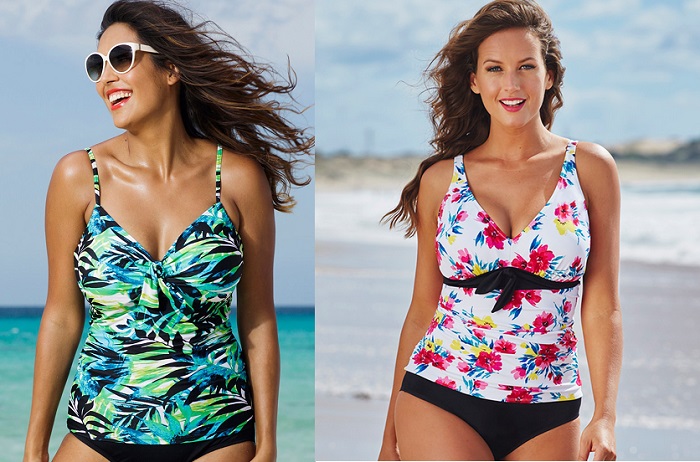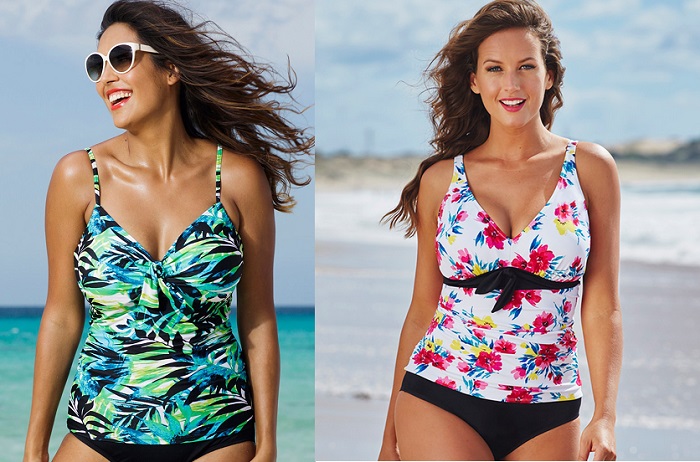 Ladies, it's time to start those shedding layers! Fresh rosebuds aren't the only things that are popping up this spring. This fashion-forward season gets us SO excited about taking risks and experimenting with upcoming trends. From bright colours to graphic patterns, there's a trend to suit everyone.
If you haven't already stocked up on your spring & summer must-haves (flirty dresses, lightweight sweaters and cropped jeans) it may be time to snap up your essentials. But instead of fighting your way through the crowds, grab a cup of tea, a cupcake and shop all your favourite stores online from the comfort of your sofa, especially if you're on the hunt for swimwear.
Shopping for bikinis can be extremely tedious, more so if you're not rail thin with the body of a mannequin. In fact looking for cute swimwear can be a downright nightmare.  But take it from us, the best swimsuits for women size 10 and up are online. Best of all you're guaranteed to find on trend options that aren't available in-store.
Our top pick for plus size swimwear? The Tankini…
One style we're coveting this holiday season is definitely the tankini. Offering the best of both worlds for plus-size women – lots of coverage where desired, while still showing off enough skin to feel sexy, you can mix and match pieces as you please… (think swim shorts, a skirted bottom or a high cut bikini brief.)
Better still, since the tankini is usually sold as separates, you can customize your size if you're bigger on top and smaller below.
Are you bigger busted? Consider purchasing a tankini top with underwire support or a halter. And be sure to check out looks that include sexy cut-outs, bottoms that tie up on the sides or hot tribal and animal print patterns. A sexy, flirty bathing suit to wear to the beach this season is a must!
For a wide range of  tankini option just google, "plus-size tankini" or visit the swimsuitsforall website and receive 30 per cent off site-wide on fab styles by designers including Michael Kors, Aquabelle and a great collection by  style blogger Gabi Fresh.
With the warmer weather finally here, and lots of picnics, beach parties and poolside invitations on their way, you'll need a collection of gorgeous, flattering bathing suits for any occasion!