Last Updated on 26th August 2015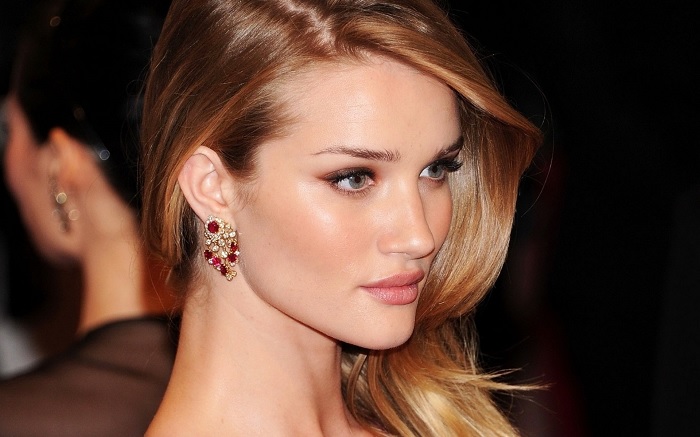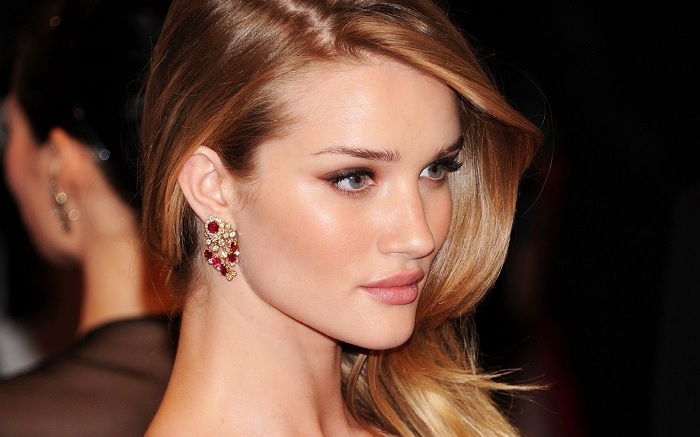 We go to the hairstyle salon and come out with amazing hair. A-M-A-Z-I-N-G. But, what happens the very next day? You know the drill. You wash it out because otherwise it's gross. And, then you try to recreate that fabulous blowout – and you can't.
Here's how to keep that salon style going for as long as possible.
The Long-Hair Blowout
Want that classic blowout that you got from your stylist? First, prep your hair for drying by rubbing a few drops of smoothing serum into your hair.
Use a comb to get that product throughout your hair. Now, massage the hair at the roots to give it some lift and part your hair and fix the top layers with clips.
Next, attach the nozzle to your hair dryer and turn the heat setting on high – keep the air flow low. Dry from the roots to the end. You shouldn't be blowing your hair everywhere with a handheld leaf blower. It should be a gentle heat.
Now, roll the layers forward on the brush as you dry things out. Make sure that you keep tension between your hair and the brush to get that nice "flat-iron" look. When your hair is dry, blast it with cool air to set it.
Now you can massage a small amount of smoothing serum into the ends. That's it.
Getting Those Fabulous Curls
Getting curls is something every woman with flat or straight hair wants at least once. Here's how to get it done. Start with wet hair.
This job is a lot easier with something like the Conair Curl Secret. Section your hair off and make sure there are no tangles when you start. Tangles are bad. Very bad.
Set your hair strands on the groove of the curler – no more than 3 cm of hair or you'll end up with a huge mess.
The Curl Secret will pretty much guide you through the curling with beeps so it's pretty hard to screw up.
If you're kicking it old-school, you need curlers, or a curling wand, and a blow dryer. If your hair just won't hold a curl with the old methods, try starting at the root instead of half-way down your hair. Otherwise, use a curl-specific device. Keep the heat low regardless of the method you use.
If you're looking to style your hair, do it before you curl. Curling is basically setting your hair, so any styling should come before the curling iron hits your head.
Don't go crazy with the curls at first. Ease into it. It can be time consuming and it does take some practice to get good at it.
The benefit of going with a specialized tool for the job is that even rank amateurs will get great results on the first try. If you have to learn how to use an iron, or you mess up the heat settings, or you don't apply enough heat from your blow dryer or too much, you're going to end up with an awful hair day.
Dehumidify The Bathroom
Never try to style your hair under humid conditions. This will always result in you not getting the look you're after. Put a dehumidifier in there, turn on the air conditioning, or set up shop in your bedroom or somewhere else where you can work without battling moisture.
Humidity ruins about any hair by relaxing it – no good if you want to build volume. Of course, if you have naturally curly hair, you've probably noticed that this keeps your curls under control better than if you move into a dry area, so you're the exception.
Everyone else: dehumidify.
Dry First, Then Style
Sometimes, it's best to wait until your hair is at least 80 percent dry (unless you're naturally curly, then you want to do the opposite). The less time to spend tugging and combing your hair, the less damage you'll do to it.
Move your blow-dryer around your head and tousle it a bit with your fingers until it's damp, but not dry.
Work the hair in sections with the dryer at least 3 inches away from your head. That will help those cuticles lie flat so you can do something with them. When your hair is nearly completely dry, turn off the heat. Now, blast the underside for 30 seconds – instant volume.
That's all you really need for fuller hair.
Joan Molina is a hair and nail beautician. She enjoys sharing her beauty insights online. Her articles can be found on many women's lifestyle sites.