Last Updated on 7th July 2015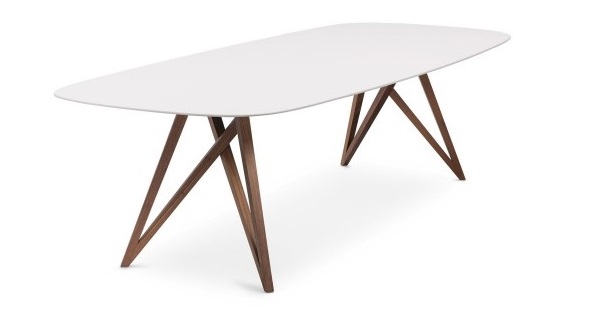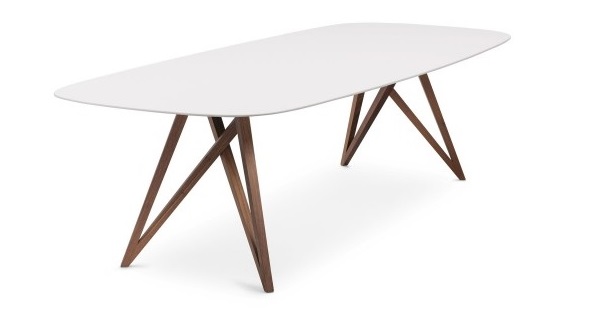 How do you and your family dine? If you regularly eat your meals on a tray or around a cramped dining table, it's time to clear out the clutter and reclaim your dining room!
You can embrace simplistic yet functional Danish design in your dining room by taking a look at our top tips below…
Dining tables
When it comes to choosing a dining room table, simple styles work best. From basic rectangular designs with unusual leg detailing to more fluid circular options, there's certainly plenty of choice available.
For an authentic slice of Danish design, take a look at the collection of tables at ARAM; they have key pieces from iconic designers like Arne Jacobsen and Hans Wegner.
When it comes to styling your table, you should place it in the centre of the room on top of a large fur or woollen rug. This will continue the natural characteristics of the design movement.
Dining chairs
While the colour palette of Danish design remains neutral, there are accents of bright colours like red and purple. A great way of introducing this into your dining room is via colour pop chairs.
To add an industrial twist to your room, choose metal chairs. These will contrast well with the natural finish of a wooden table.
Walls
As we've already mentioned, the typical Danish colour scheme is fairly muted. This makes white, beige, light grey and other soft colours ideal choices for your dining room.
It's best to keep your walls simple, either by just paining them or choosing an understated wallpaper. Try to avoid overbearing patterns — bright colours should be injected by accessories and accent pieces only.
Searching for more inspiration? Pinterest is a great place to start — take a look today!