Last Updated on 20th July 2015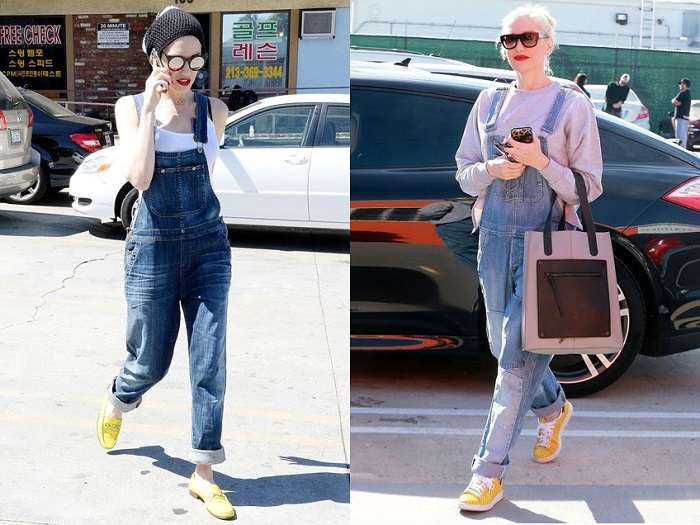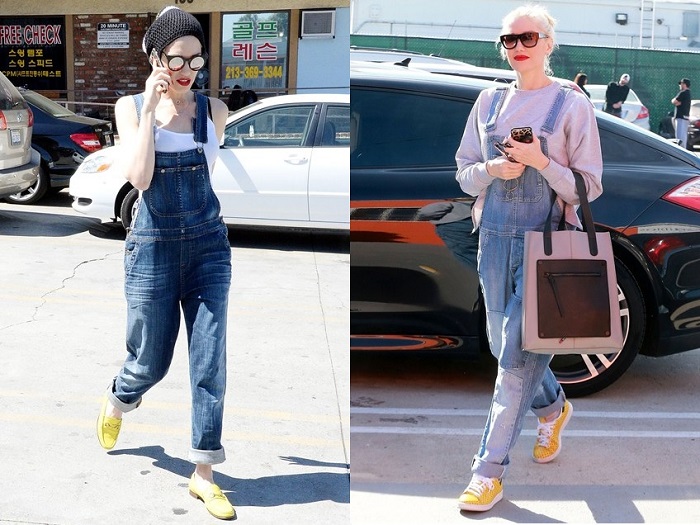 Summer 2015 belongs to denim. From double denim, to white jeans, midi skirts to distressed jeans and flares to dungarees. Denim reigns supreme this year. And while most denim options are pretty easy to pull off (double denim aside), dungarees can be quite tricky. So we've looked to the only celeb we know who works dungarees effortlessly for some inspiration. Yep, we're referring to Gwen Stefani.
With the British weather being notoriously famous for switching from sunshine to rain at any given moment, we've put together two looks…one for the warm beautiful sunny days and one for the cold rainy days. Here's two ways to wear dungarees!