Last Updated on 17th June 2016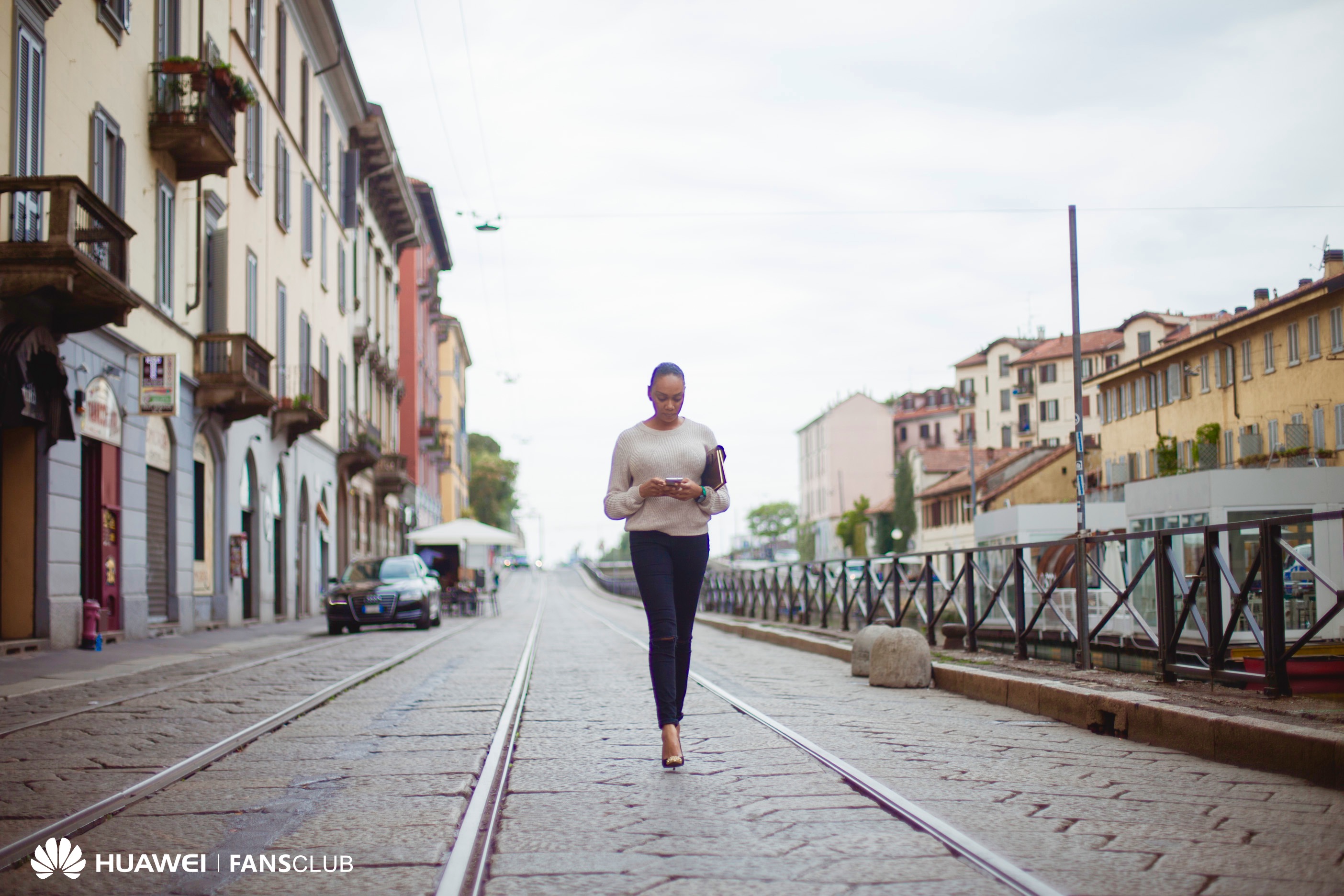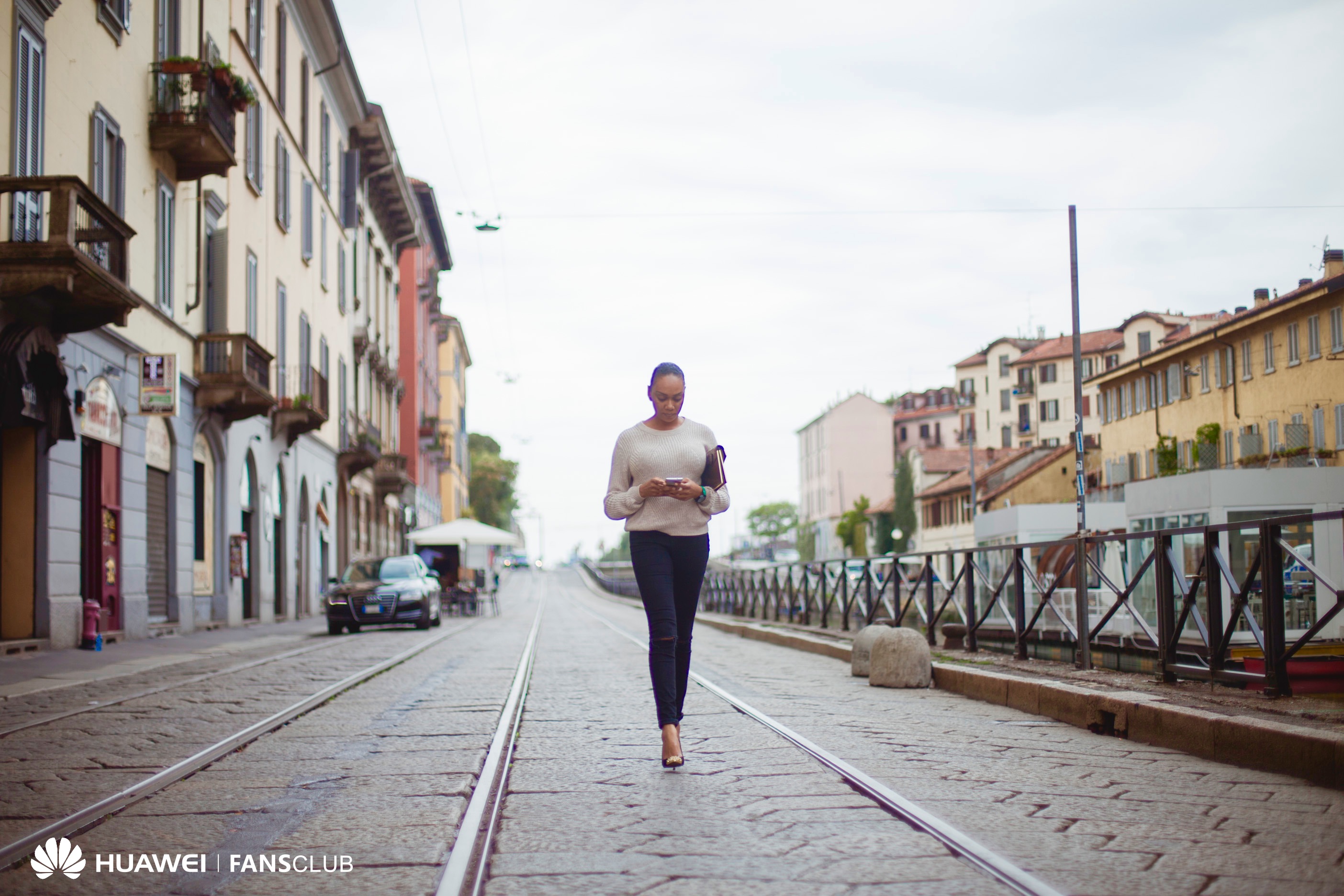 Fashion month is always the busiest time of year for me. But regardless of the very late nights and the painfully early mornings, it was impossible to pass up the opportunity to discover the best Milan has to offer. I certainly couldn't. And I'm glad I didn't. Thanks to Huawei, I had a much needed couple of days to see the city in all it's glory, all while being introduced to their latest must-have gadgets – the Huawei Watch and the Huawei Mate S.
Along with fabulous fellow fashion bloggers and the lovely Huawei team, I spent an incredible couple of days, shooting in various beautiful locations in Milan, visiting some fantastic exhibitions, sampling menus at lovely restaurants and letting my hair down at Vogue China's 10th anniversary party.
Yes, the party was a blast. It really was. Marking a close to Milan Fashion Week, and held at the stunning Neoclassic Sala delle Cariatidi, party goers included famed photographer Mario Testino, supermodel Karlie Kloss and the legendary designer Giorgio Armani.
But back to important matters…if you're planning a trip to Milan any time soon or you're considering visiting the city loved by many fashionistas, here's my quick round up of where to go and where to eat.
Where to eat?
Of course being the foodie that I am (fashion is my first love, but food comes a VERY close second) I have to start with the food. While we visited a number of amazing restaurants, I had two personal favourites. Situated on a beautiful terrace, above the Triennale di Milano museum, the Terrazza Triennale offers diners not only mouth-watering dishes but an absolutely mazing view too.
But what cinched the deal? Well they serve a "to-die-for" Caprese al Cioccolato (also known as chocolate cake). It literally was the best chocolate cake I've ever had….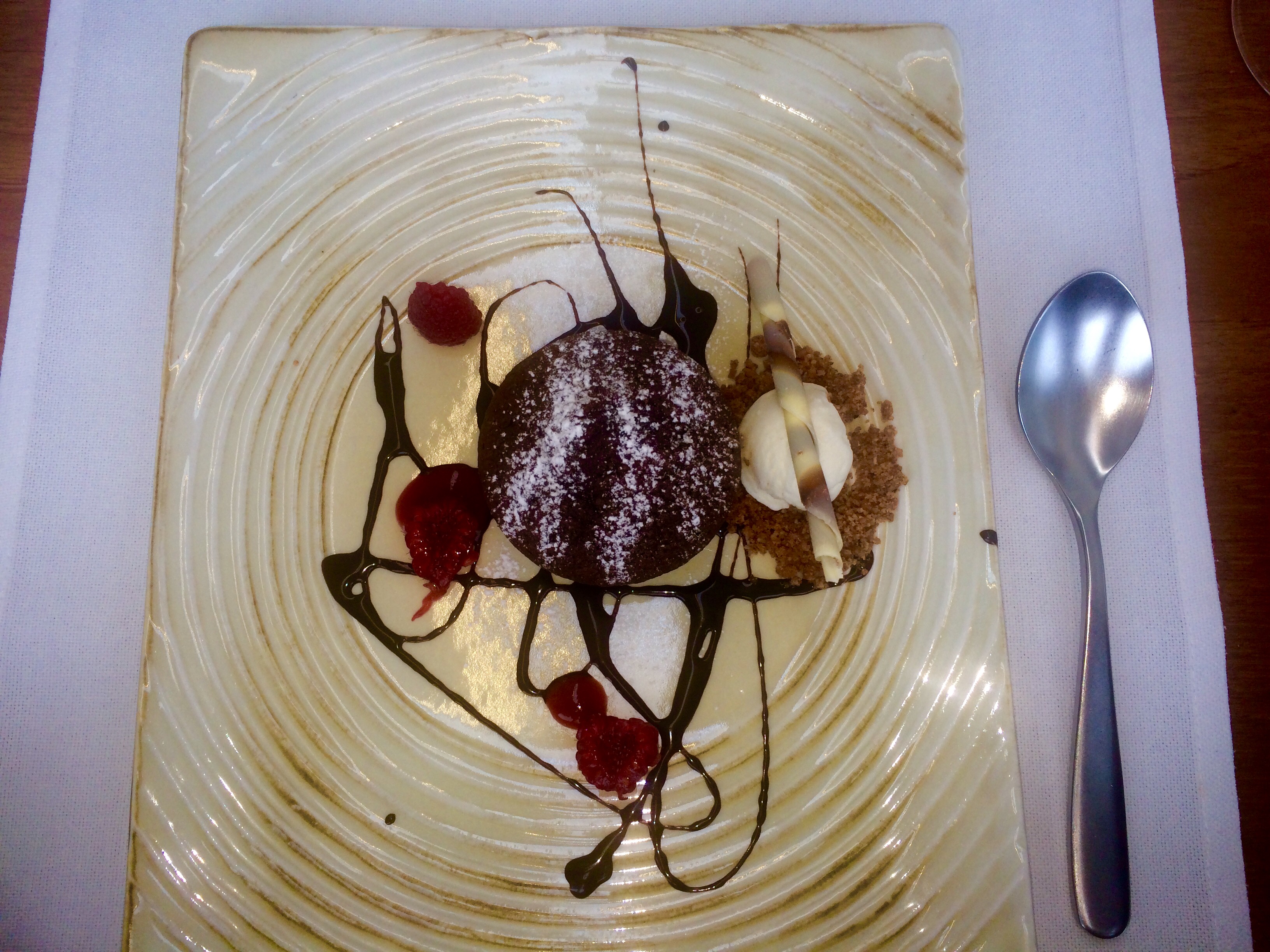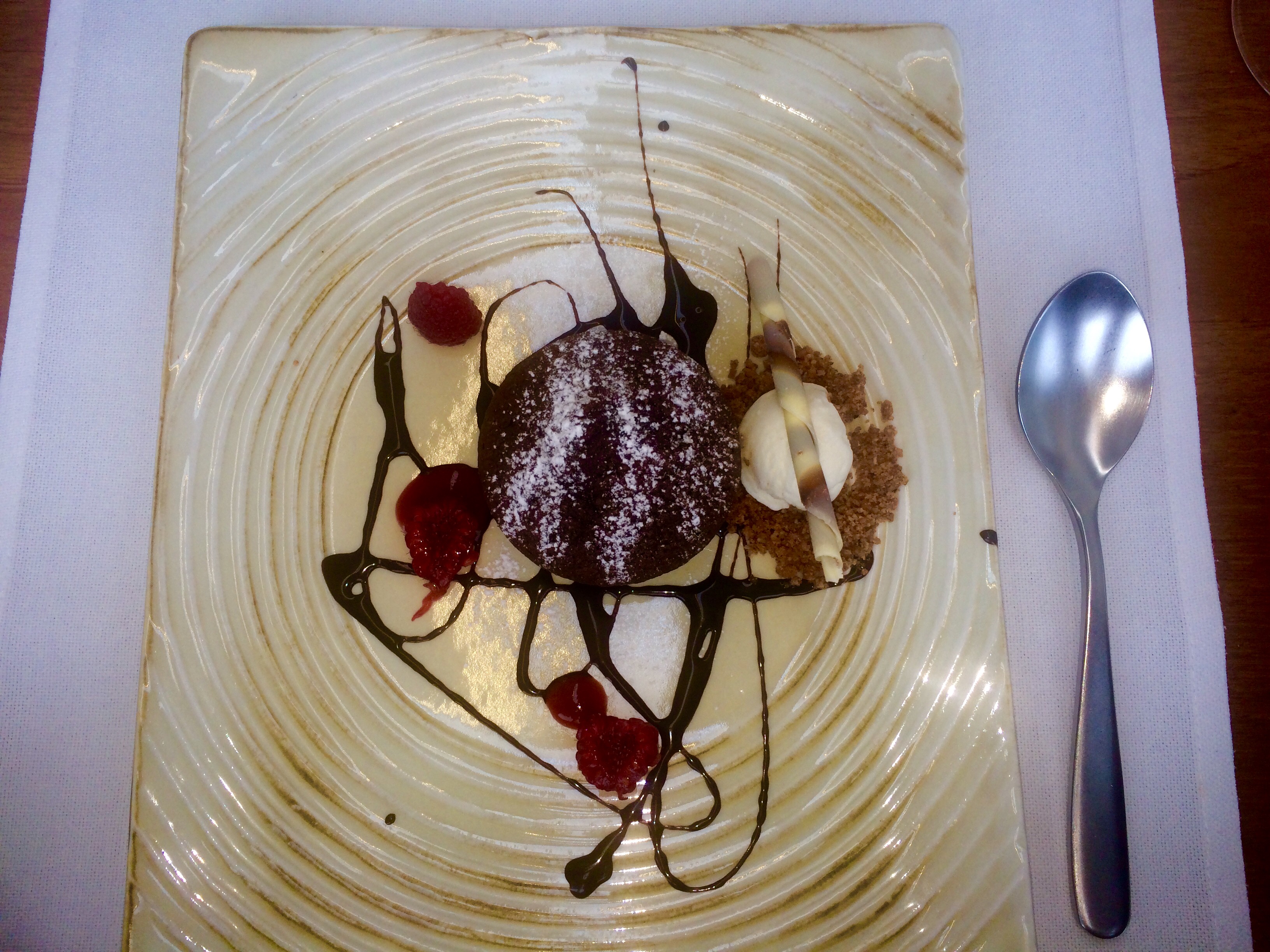 Second favourite has to be Michelin star restaurant Al Ponte de Ferr, located in the charming Navigli district, their dishes can only be described as "creative delights". Each dish (of which we had five) is literally a work of art. Just take a look at the cheese cake tower pictured below on the left.  The traditional, homely décor gives the restaurant a beautiful ambience making it the ideal visit for a relaxing lunch date after a long stroll…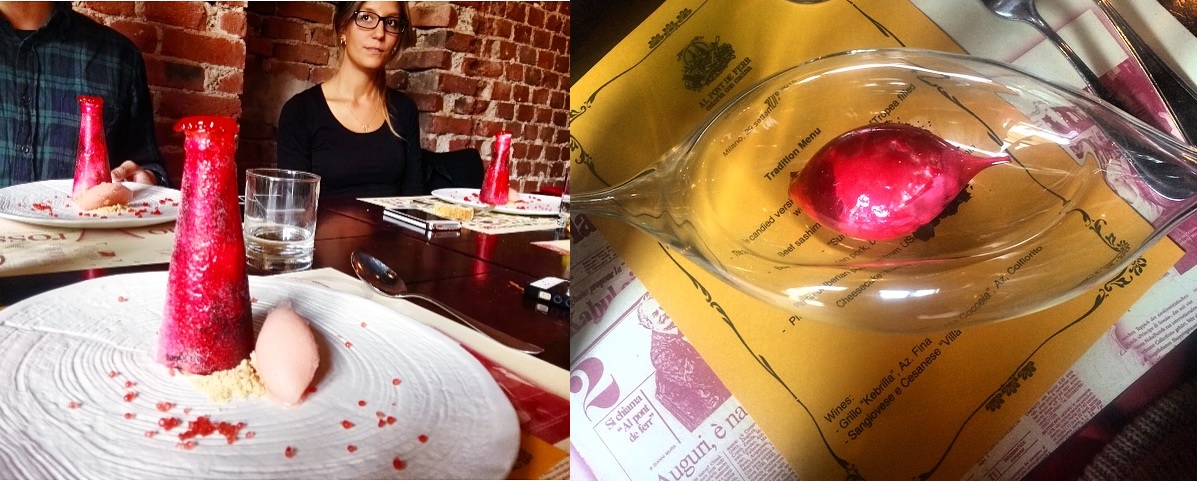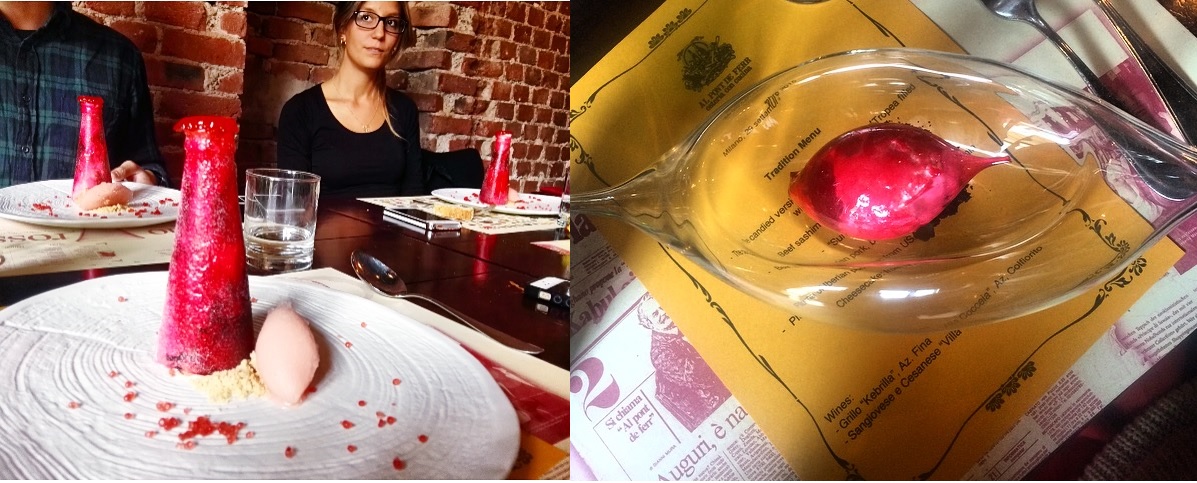 …which leads  me on to where to go?
The city is full of hidden gems, pack a pair of comfy shoes and prepare for lots of walking if you really want to explore the city. You can't visit Milan without firstly heading to the Milan Cathedral, it's absolutely breath-taking and secondly without spending some time in Navigli.
Oozing a wealth of history with it's romantic canals be sure to visit the Vicolo Lavanda ( a preserved corner where washerwomen used to wash clothes) and of course my recommended restaurant – Al Pont de Ferr.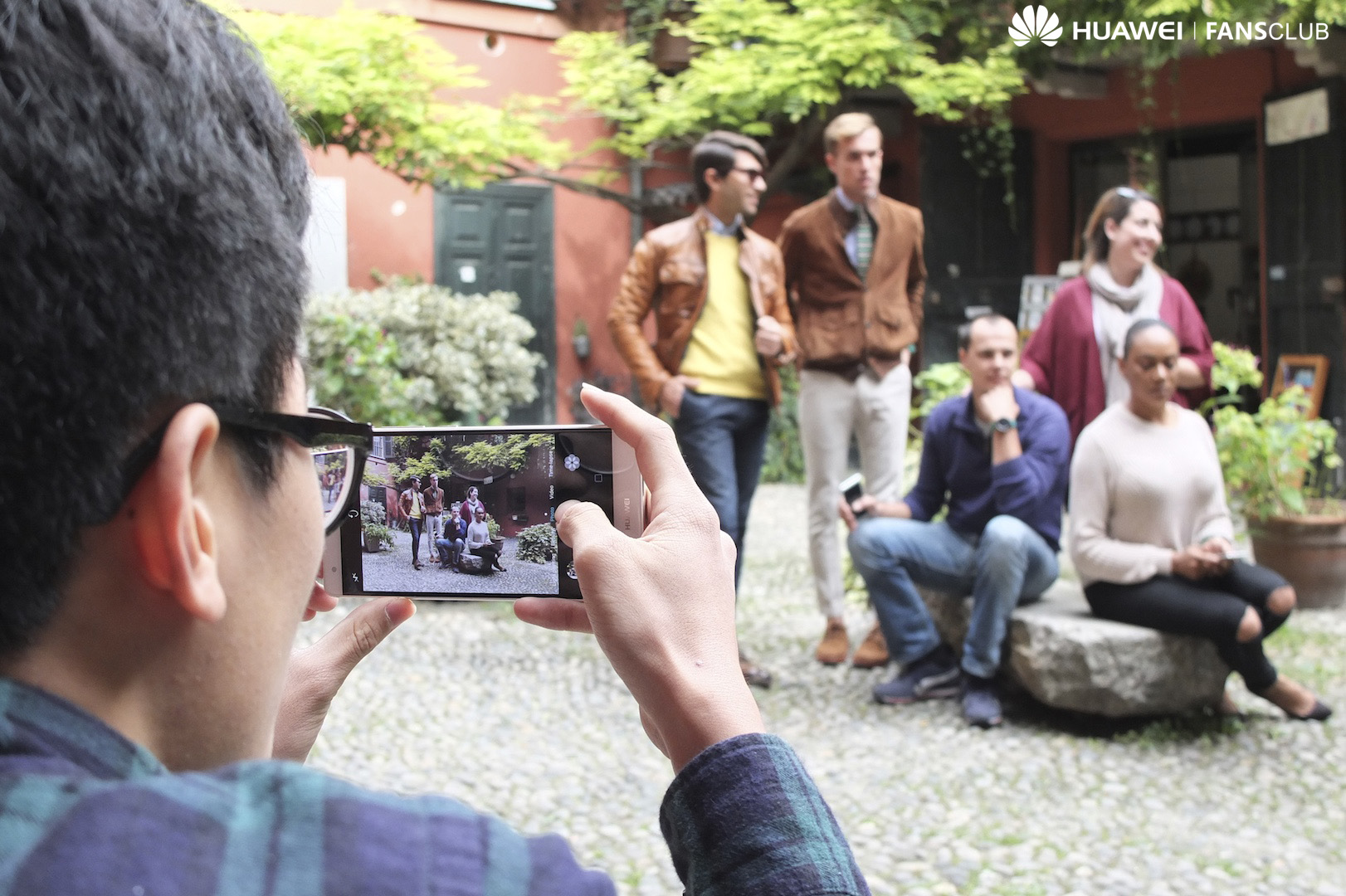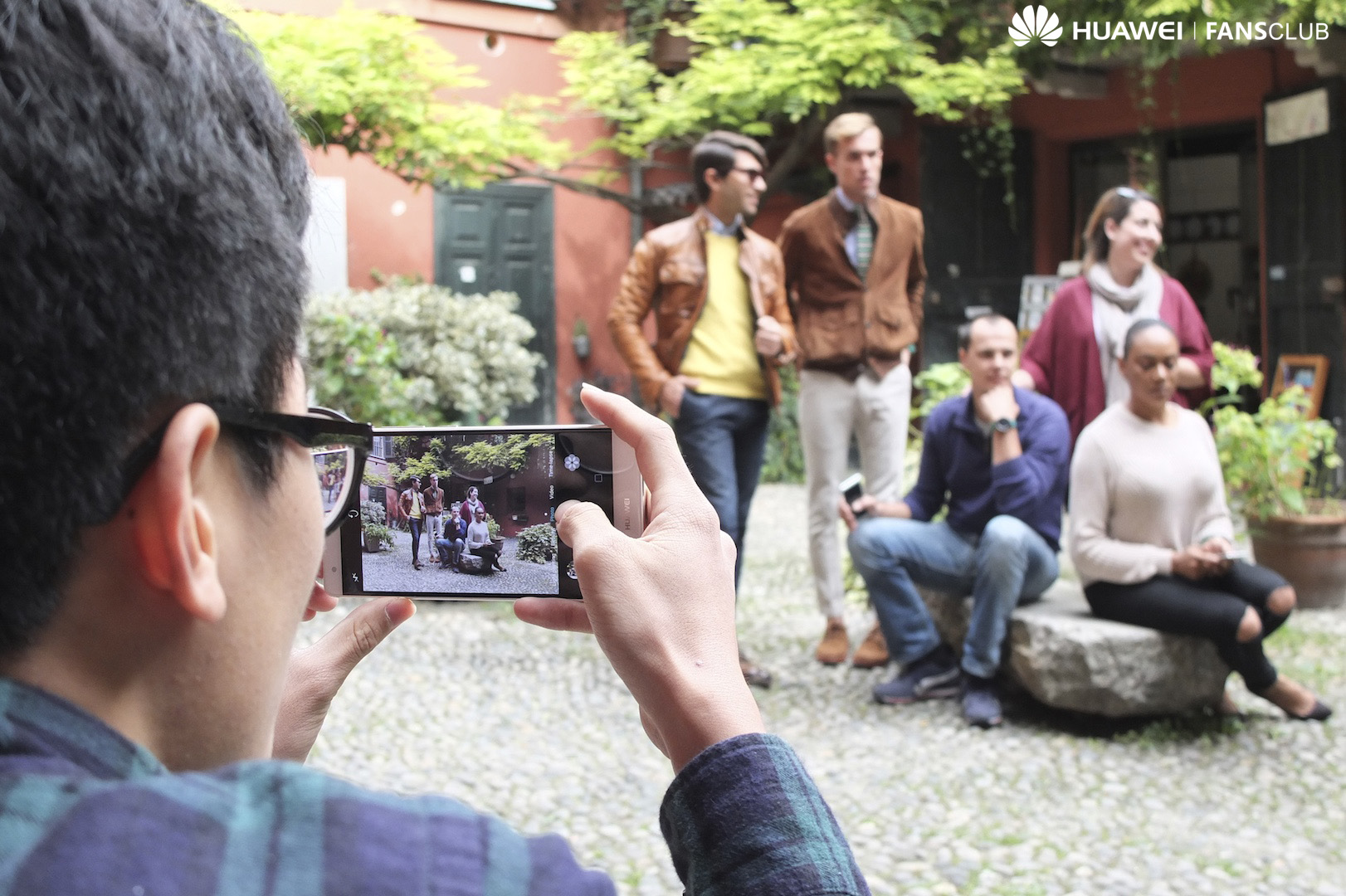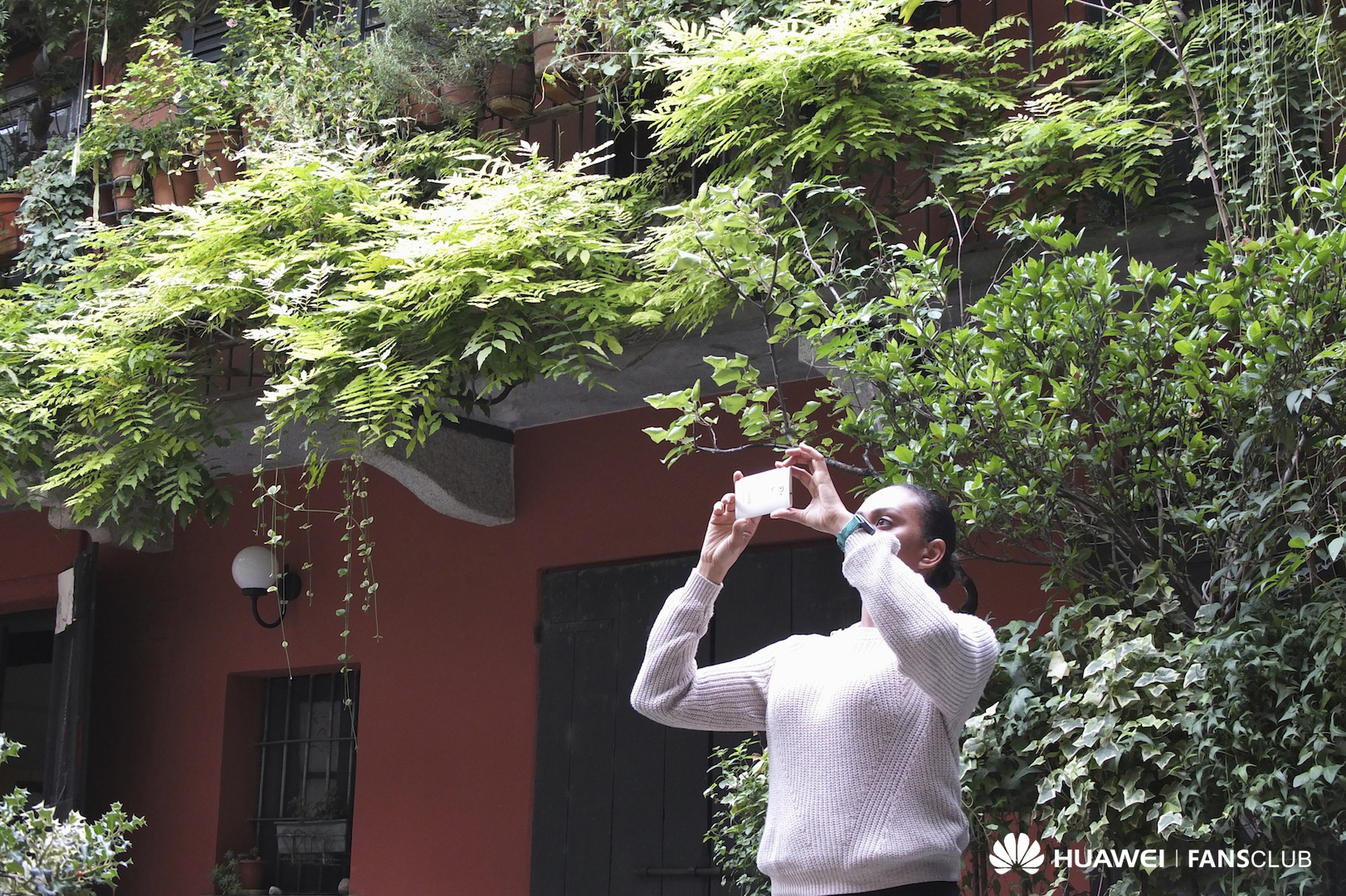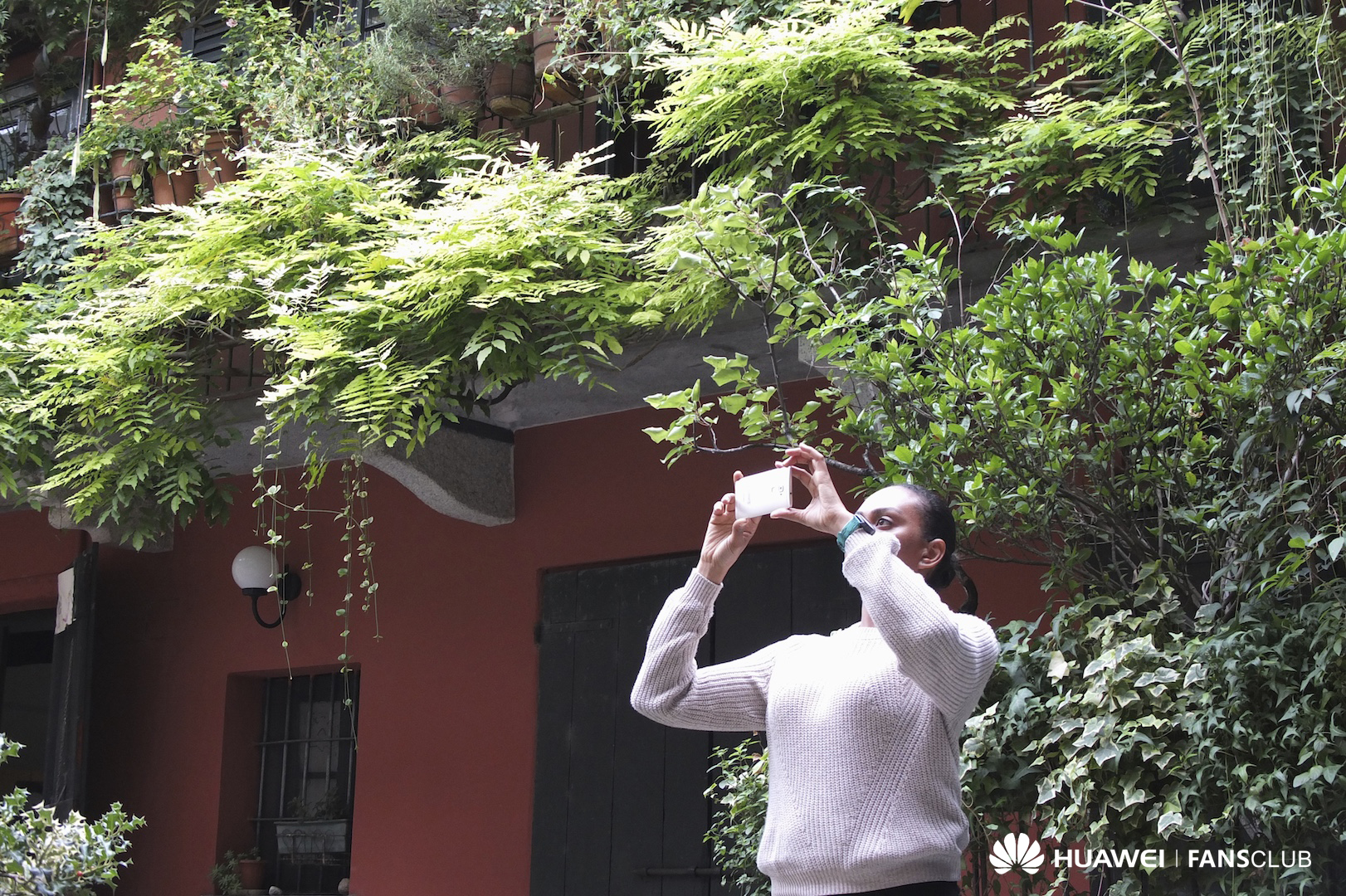 Milan is home to one of the most beautiful parks. Situated in the city centre and with sculptures sprinkled around the park along with architectural treasures including a public library, aquarium and the Arena Civica (a multi-purpose stadium built in 1807), Sempione Park is a sight to behold. Go for a leisurely bike ride around the park and take a breather with a picnic to really experience it's beauty.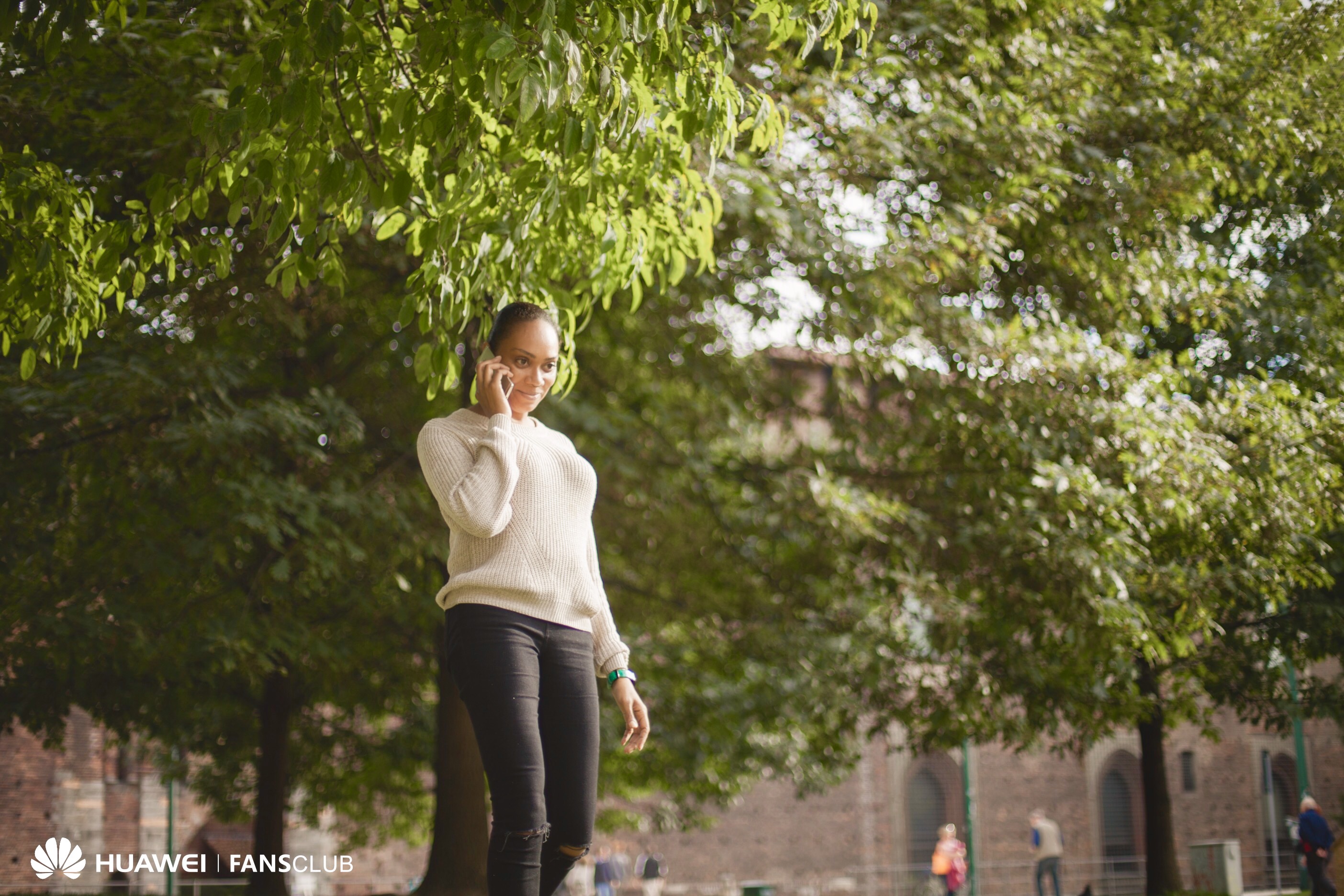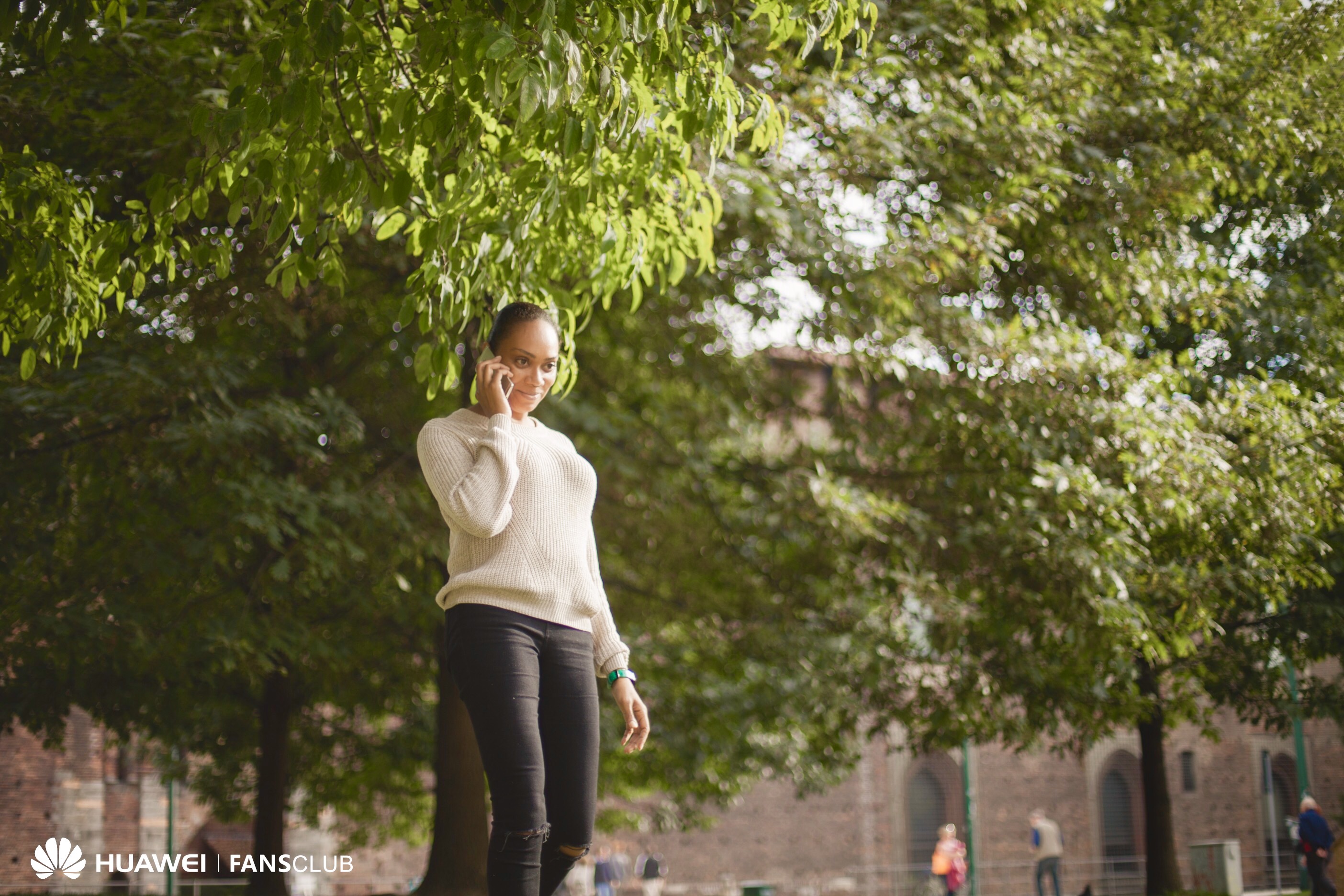 And finally if you're planning to visit the city this month, you absolutely must schedule some time to visit the Milan Food Expo. With over 145 participating countries all hosted in a self-built pavilion, the exhibition is literally a Disneyland for foodies. Learn about your favourite countries relationship with food, understand more about their culture with interactive fun displays and connect with other passionate food lovers. The expo comes to a close on Oct 31st 2015, so you'll have to hurry.
This post has been sponsored by Huawei but all thoughts are my own.