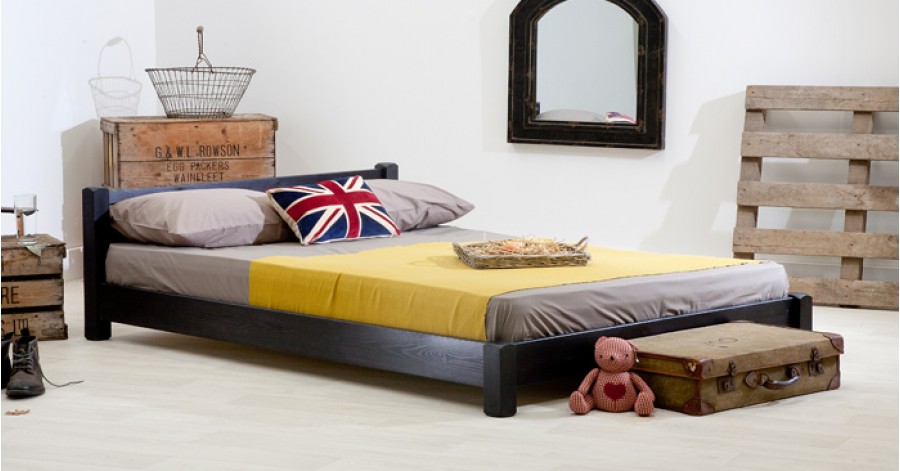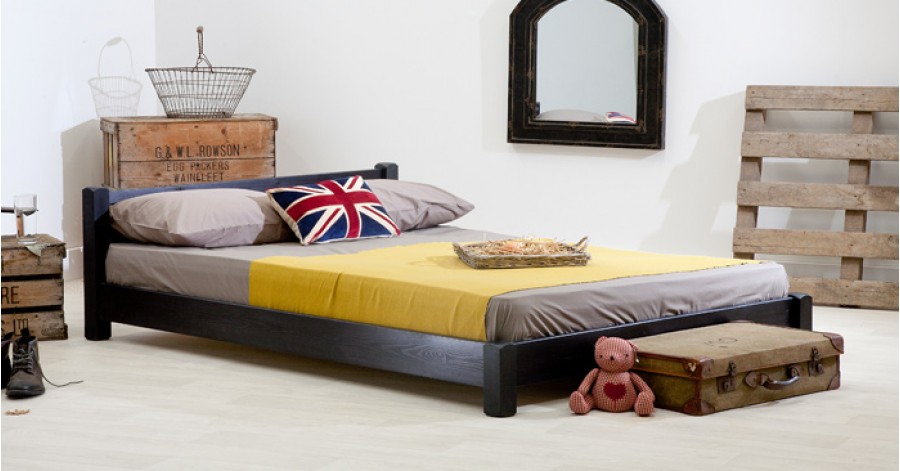 Low Beds are the ultimate space saving option for any bedroom, but in particular rooms with low or angled ceilings such as attic conversions and lofts spaces where height can be the deciding factor. If you are struggling for space or simply feel  the desire for something more modern, where some might say an oriental feel, then a low bed is the right choice for you. Low bed designs are built for purpose, are available with and without headboards and various options for design from the low to the very low!

It's a well known fact that low sloping ceilings can be an awkward obstacle that can reduce space in loft rooms. This can make the room feel tight and "closed in". As low beds offer a reduced frame height than your typical bed heights,, they can be used to optimise the minimal space available in your bedroom, fitting in those smaller spaces and creating more room for you to furnish the rest of your bedroom accordingly.  Even where low ceilings are not a concern, a low sitting bed frame can emphasise the volume of any room and enhance the spaciousness by being more subtle than your chunky statement divan set.
There's a lot of choice out there when it comes to low beds, with many different styles available to choose from. One company who specialise in creating handmade low beds is Get Laid Beds. Based in Leicester, UK, they create all their handmade bed frames in house and made to order.They have a number of different low bed designs (which is one of their specialities) including their ever popular modern Low Oriental Bed. This elegant low bed frame takes inspiration from traditional Japanese style of sleeping where lower to the ground holds a number of possible benefits. With a low bed, getting up in the morning requires an automatic stretch response, this warms your muscles and begins your preparations physically for the day ahead. The change in proximity to the ground can also help you keep cooler at night time. This can help you feel more physically refreshed in the morning, while keeping you cool during sleep to help you get a quality night's sleep.  Falling out of bed also won't be as painful!

The height isn't the only practical feature of modern low beds as this design also incorporates a functional minimalist headboard, offering head support whilst ensuring that the frame still maintains its low appearance
The Low Oriental is just one example of the great range of low beds that Get Laid Beds can offer. Their Low Modern Bed is another stylish example, with a thick surrounding border for creating a truly attention seeking design but there are many others. There is also the availability for  bespoke alterations where your low platform bed can be customised to fit in that exact space you've not been able to use. These stylish frames combine many of the innovative features of platform beds, with the traditional characteristics of a wooden frame, tried and tested construction techniques and the guarantee of 11 years will certainly allow you to sleep comfortably at night.
Overall, low beds are a great choice for any bedroom, especially those where space is a premium. The Get Laid Beds range of attractive and functional designs incorporates a mix of both modern and traditional bed frame characteristics to provide a practical bed frame for your bedroom, old or new.