Last Updated on 17th March 2016
Windows are one of the most important elements of any home and deserve a lot of care and attention when being replaced. They play a crucial role in letting natural light into your house, as well as allowing for temperature regulation and ventilation. Your windows can have a large part to play in the aesthetics of your home; the right style can really transform a house for the better. With recent advances in glass technology, it is now possible to have windows installed that are excellent insulators, something that can help to take your home to the next level in terms of energy efficiency.
With so much value placed on your windows, when the time comes to get them replaced you should sit down and think through what you want from your new installation. To help you out, we have shared some key considerations that should be made when choosing the perfect windows for your home.
Frame material
There are a few options to consider when it comes to choosing the material that your new windows will be made from. You should choose a material that won't look out of place once installed, for example an older building or cottage might look odd with plastic frames like uPVC, so go for something that will fit in with the architecture of your home.
In terms of materials, there are a few common options that have their own strengths and weaknesses. Plastic uPVC windows are fairly cheap to install and don't require a lot of maintenance, on the other hand they can look cheap and have a negative effect on the value of period homes.
Timber windows are more environmentally-friendly than uPVC, and with the right maintenance they can outlast many other types of window. On the other hand, they are usually more expensive than other window options and can require more maintenance and repainting than others too.
Aluminium framed windows can be low cost and are very durable — they can also be made from recycled aluminium, making them very environmentally friendly. Unfortunately, aluminium frames are poor insulators, so are not very energy efficient. If you go for this material, be sure to have a thermal break included in the frame to improve insulation.
Aside from these popular frame materials, there are quite a few others. Take a look at this detailed guide from This Old House which covers the pros and cons of just about every window material on the market.
Windows styles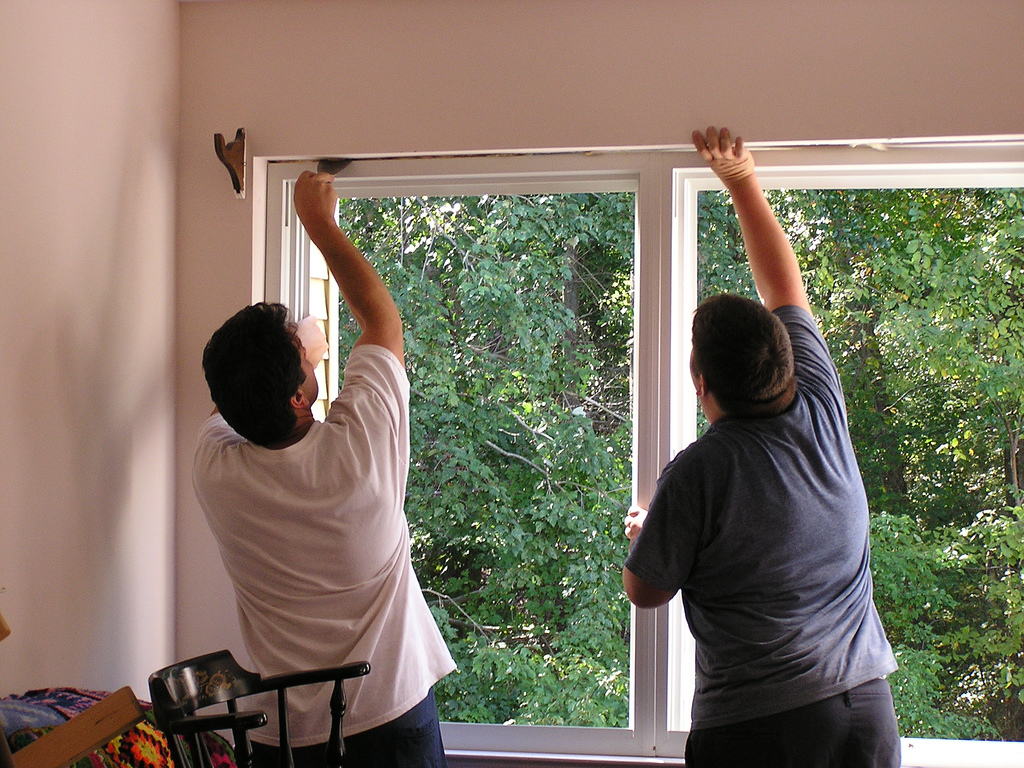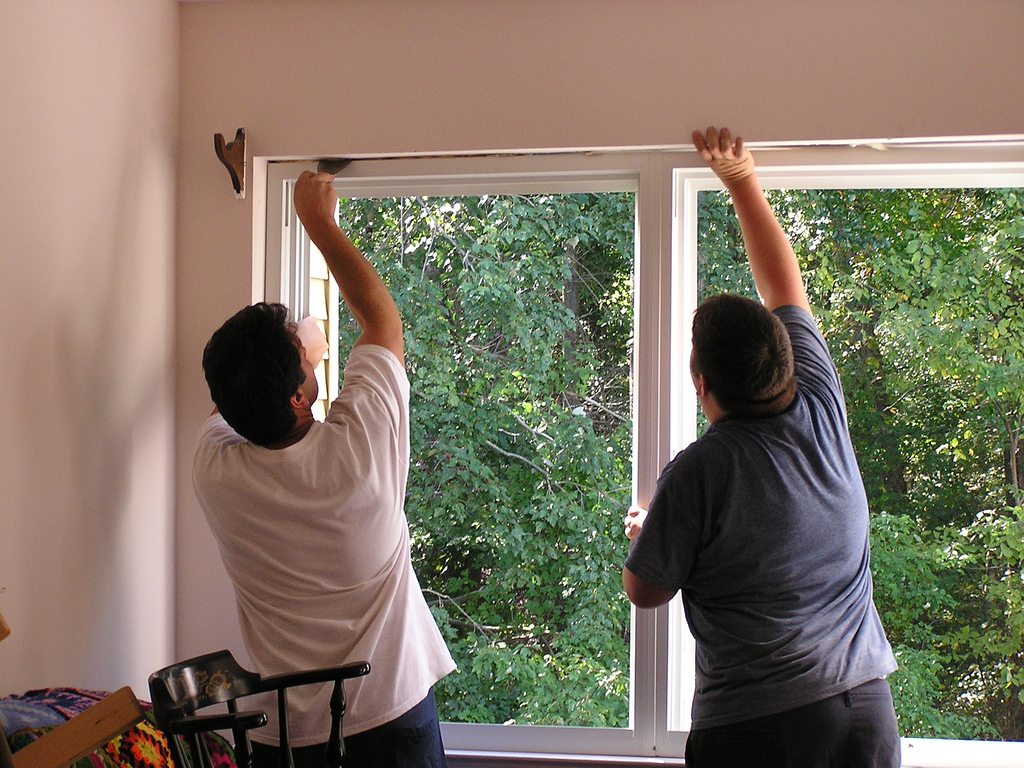 © Heymarchetti – licence
The style of window you choose is also incredibly important for both practical and aesthetic reasons, and making the wrong choice can turn your windows into an annoyance and lower your house's valuation. For example, if you choose a window that opens outwards for a location over a sink or a kitchen fixture, you need to be sure that you can reach the handle to open and close it.
Also, if you have a period home, such as a Georgian, Edwardian or Victorian property, make sure you don't choose a window style that would look odd — many of these properties make use of sash-style windows, so a more modern-styled fixture could look glaringly out of place.
The most popular window styles in the UK are casement, sash, and tilt and turn windows. Think about which type will suit your home the best, both its interior and exterior; your windows should look great from the outside and be very practical from within. Many homes in the UK also have bay or bow windows, and if you are thinking of adding one to your home you may need to seek planning permission as they are treated as extensions. Take a look at the government's planning portal page for doors and windows for further information.
Glass type
This is another area where there is a lot of choice on the market. Most homeowners choose a glass type that suits their home's architecture style, and will also provide them with good energy efficiency and reduced external noise transmission. Low emissivity (low-e) glass is great if you are looking to improve the efficiency of your home as they let in light and heat, but cuts the heat that can escape. External noise reduction can be achieved through double or triple glazing, which is very popular across the country. It involves using more than one pane of glass to form double or triple layers within the window frame, and can also improve insulation in your home.
The Energy Saving Trust has an in-depth information resource that explains many of the ways you can make your windows more energy efficient. It gives details on what to look out for in window efficiency ratings, in addition to estimations on how much you can save with certain types of glass.   
Security
When you are choosing your windows, you should also put a lot of thought into how secure they should be. Windows are likely to be the secondary point of entry if a burglar cannot get access to your doors, so ensuring they are safe is an important consideration to make.
Ground floor windows are particularly at risk, especially those large enough for a person to fit through. Ensure that you choose windows that will give you maximum protection from any would-be intruder — tough frame materials like uPVC, timber, or aluminium, combined with double or triple glazing can really help to make sure that your windows are as secure as possible. Take a look at this home security guide from Evander that makes some incredibly useful suggestions on frame and glazing security, as well as specific advice about various types of window styles.
If you take all of these points into consideration when you are installing your new windows, you will be able to relax knowing that you have taken the right steps to ensure they will look great, while providing excellent energy efficiency and security.