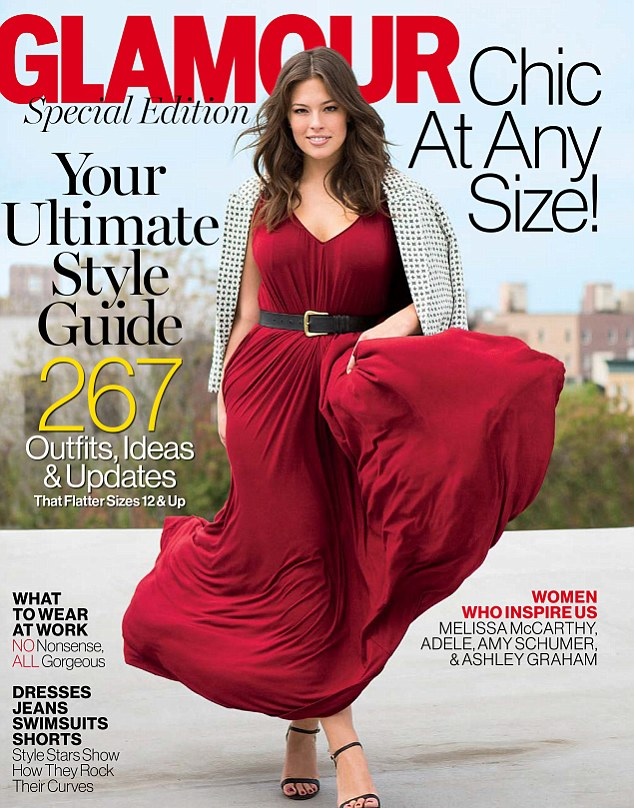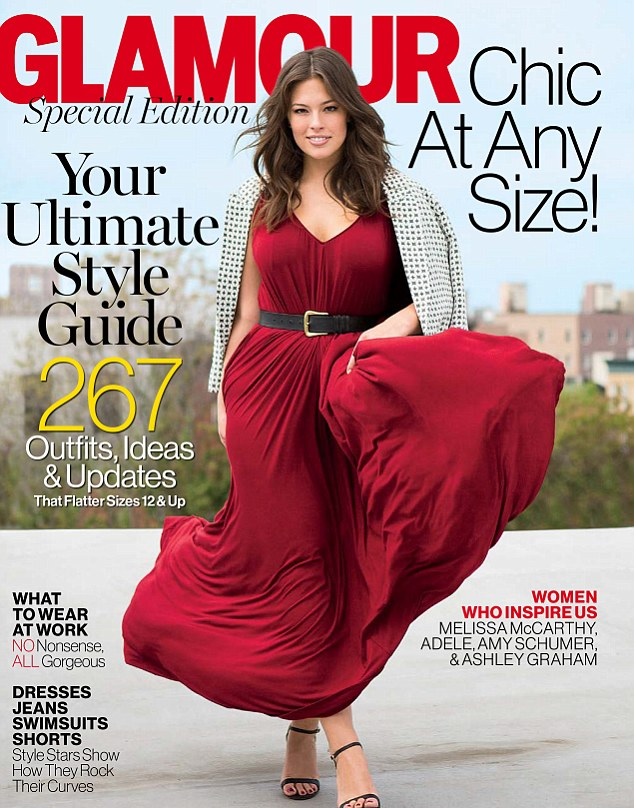 Amy Schumer took to social media on Tuesday to call out Glamour mag for featuring the comedian alongside Ashley Graham, Melissa McCarthy and Adele in this month's special issue celebrating plus-size women . Amy's beef? Well, firstly she's not plus size and secondly, she wasn't asked.
"I think there's nothing wrong with being plus size," she wrote on Instagram. "Beautiful healthy women. Plus size is considered size 16 in America. I go between a size 6 and an 8. @glamourmag put me in their plus size only issue without asking or letting me know and it doesn't feel right to me. Young girls seeing my body type, thinking that is plus size? What are your thoughts? Mine are not cool glamour not glamourous."
Schumer also took the debate to Twitter, asking her 3.9 million followers for their thoughts.
Naturally, Glamour mag responded, with an issued statement saying,
"First off, we love Amy, and our readers do too – which is why we featured her on the cover of Glamour last year. The cover line on this special edition – which is aimed at women size 12 and up – simply says "Women Who Inspire Us," since we believe her passionate and vocal message of body positivity IS inspiring, as is the message of the many other women, of all sizes, featured. The edition did not describe her as plus-size. We are sorry if we offended her in any way."
In our opinion, it's a much needed conversation. Granted we're currently at a great time when it comes to celebrating body diversity but we could do better simply by putting a stop to the "them" and "us" label which is silently implied with terms such as "plus-size"
We say it's time to move forward with magazines representing all body shapes and sizes all in one issue. Thoughts?
[WWD]