Last Updated on 5th June 2016

Everyone says the kitchen is the heart of the home, but what happens after you've finished cooking? A dining room is a great space in any home, as it gives you, your family and your dinner guests a place to sit, eat and socialise — so it's important to get the décor just right.
All too often, the dining room is forgotten about, as homeowners focus on adding value through their kitchen, lounge and bathroom. However, with some careful décor choices, you can create a usable and — above all — enjoyable space.
Clear out the clutter
If your dining room is a dumping ground for kids' toys, ironing boards and piles of washing, it's no surprise that you don't want to spend time in it. After all, it's easier to ignore the mess, shut the door and eat your meals off a tray in front of the TV.
Get out of this mind-set by clearing out the clutter. Find new homes for items that shouldn't be there — like the ironing board — and donate any unwanted items to charity. Or, if you want to make some cash to fund your redecoration project, you could consider reselling your stuff on eBay or Gumtree.
Get the right dining room table
Even with the best décor in the world, if your dining room table is too small, you'll find you continue to neglect the space. As a minimum, your table should comfortably seat the number of people living in your house — although if you regularly host dinner parties, you should consider a larger table.
An extending dining table is a great option, as it gives you the best of both worlds. There is a range to choose from, but if you want a real talking point for your next soiree, consider investing in a designer dining table. For example, Moleta Munro stocks a Carl Hansen's SH900 extend dining table, which would be a great choice with its contrast colour panel.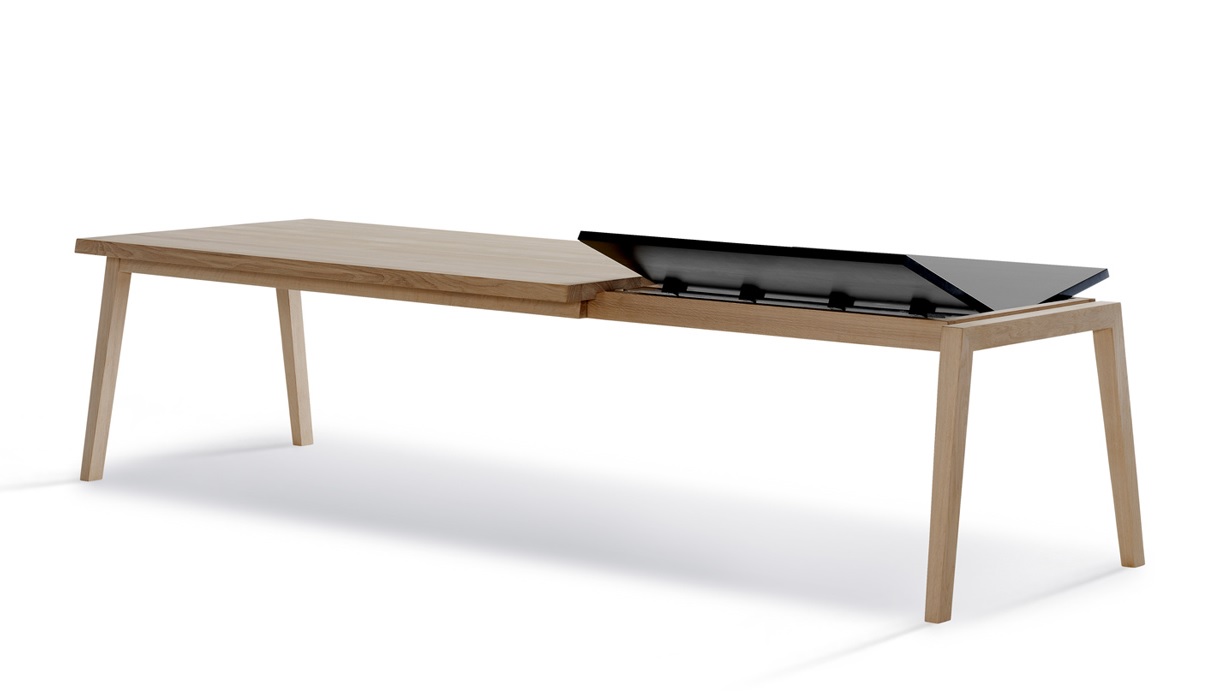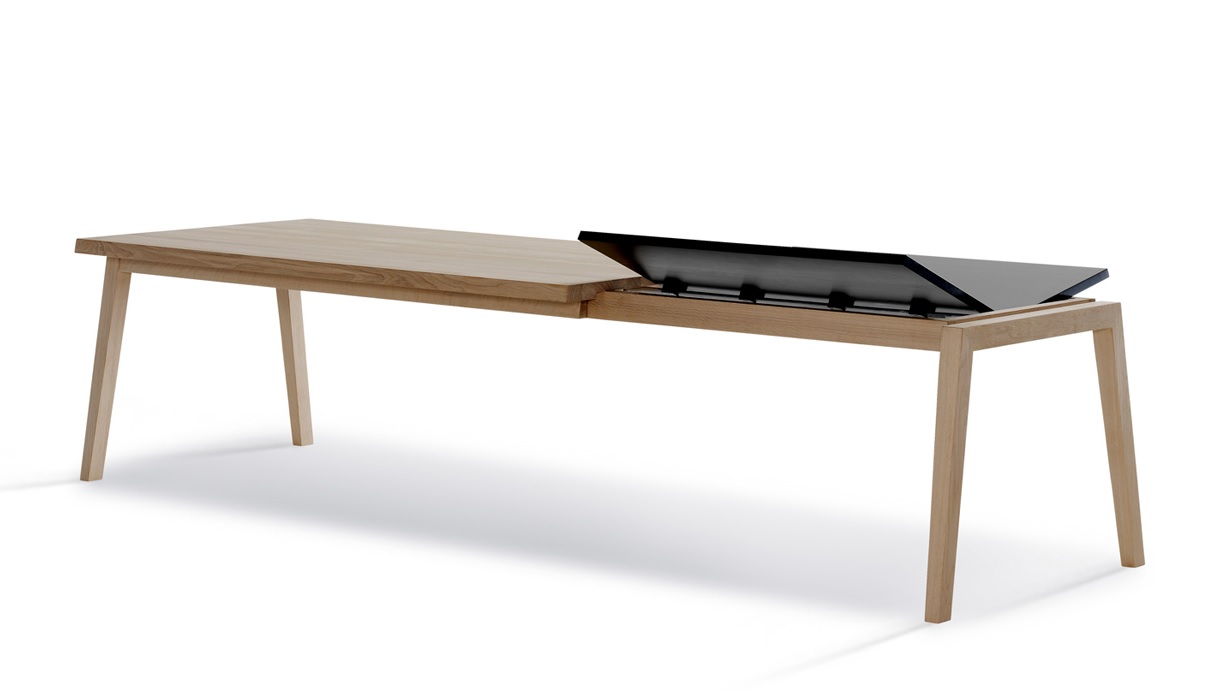 Inject colour
Many homeowners shy away from bold and bright colours in favour of cream, white and muted greys. However, adding colour to your dining room is a great way of bringing the space to life — and the good news is it can be done subtly.
Choose one accent colour and carry it throughout the space. For example, a bright red table runner, candles and vases will help brighten the room while keeping it uniformed. If you want to add more colour, replace your standard dining chairs with brighter alternatives. For a playful style, you could even mix and match. For some great furniture options at bargain prices visit dealslands.