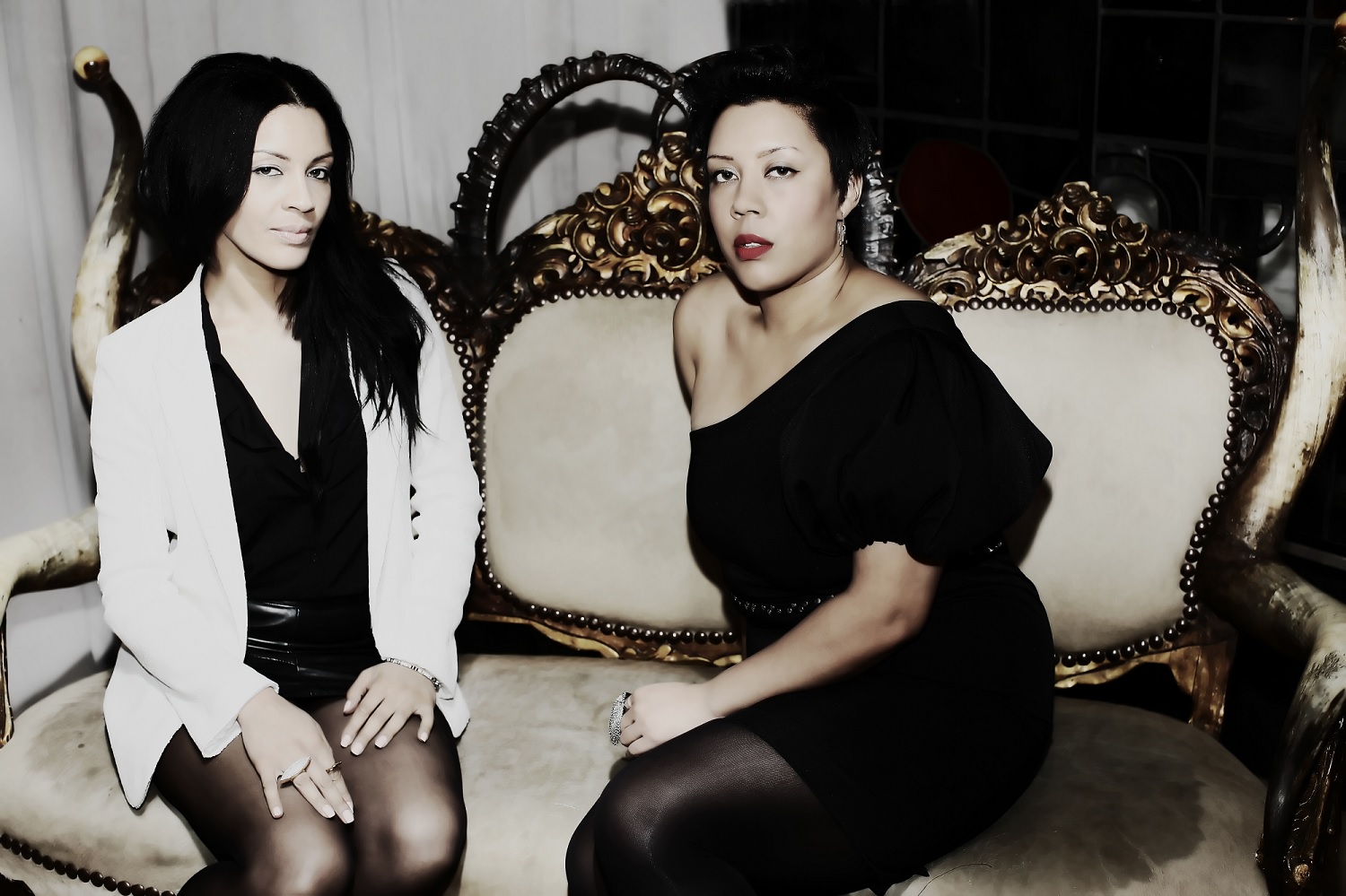 The brains behind the Rococco Nail collection (which is adored by both industry professionals and beauty lovers alike), sister duo, Ange and Vernice Walker are renowned experts in their field. Personally requested  by designer Roland Mouret to develop a polish exclusively for his autumn/winter 2012 collection, the Walker sisters consult and have worked with a number of top designers and celebs including Burberry, Alexa Chung, Kelly Rowland and Cheryl Cole. We spoke with Ange and Vernice about everything from how to achieve healthy nails and their top tip for success…
What's your morning routine?
Ange: I usually wake up quite early each morning as I'm excited to get going with the current project. After a quick look at the emails I'll take about an hour for myself; I enjoy aromatherapy baths or showers as these allow me to have some peaceful time and space to think about my plans for the day and get into a positive frame of mind!
Clarins Bath and Shower Concentrate is toning, aromatic and invigorating and the Scholl Velvet Smooth Express Pedi Wet & Dry quickly buffs, massages and stimulates my feet.
I have very sensitive skin on my face so try to be gentle. A mild cleanser followed by Chantecaille face and eye serum keeps things simple yet treated and I always use an SPF moisturiser to protect my skin.
I don't usually eat breakfast or anything before 10am but do love the ritual of making freshly squeezed lemon or ginger tea with a little honey to cleanse and wake up the senses.
My work wardrobe consists of mainly dresses, jeans, and blazers and I only wear pieces that I feel great in.
Vernice: My mornings can be so varied depending on what project we are working on. A few things that are consistent are moisturising head to toe after my shower or bath, making a smoothie for breakfast and taking a multivitamin before I tackle anything!
You've worked with a lot of big names in the fashion industry. Which designer have you enjoyed working with the most to date and why?
Ange: We have been lucky enough to work with many talented people but one of my most enjoyable experiences was working with the late L'Wren Scott. We had the pleasure of creating some beautiful colours for her last collection and it was amazing to help capture the vision she had. We also had the pleasure of working with the V&A museum along with their researchers to create shades for one of their exhibitions. Although not a designer as such, the V&A has always been a great source inspiration for us and it was such a great honour!
Vernice: We have been able to work with some great people! A memorable designer was L'Wren Scott – she had a great sense of humour and was incredibly creative and open to ideas. Roland Mouret was also amazing to work with.
What's your top tip for healthy nails?
Ange: Hydration and moisture is key, always be gentle with filing and buffing, use moisturisers, treatments, and oils frequently and try to wear gloves to protect your hands.
Vernice: Moisture, applying oil to the nails keeps them strong and flexible and conditions the cuticles too.
What's your personal key to success?
Ange: Success is very personal and it could be something very small or meaningful to you. I think the key is to truly love and be passionate about everything you do because this is what breathes life into your vision. Take full control and engage on the goal or direction you wish to go. You have to be positive and confident enough to push forward the idea you believe in but understand that success means consistent dedication, hard work, and may not be easy.
Where do you get your inspiration from?
Ange: Inspiration comes in many forms but I am mainly visually inspired by art as well as times, people and places (I think I always have a bit of a Retro or Rock&Roll vibe attached to my work)! I also love the psychology associated with colour and fragrance and the way the mind works, especially when we are looking at feelings, desires and what stimulates or provokes us.
Vernice: We are inspired by so many things! For example, travels, day to day occurrences, fashion and art. We once created a colour collection inspired by New York, creating each shade took us straight back.
What do you enjoy most about your work?
Ange: I enjoy and I am thankful for the journey my work has taken me on, and always feel excited about where it is going, I love the creative aspect, seeing ideas become reality, the feeling of not being restricted – if you can visualise it you can make it happen. I enjoy meeting so many wonderful people and collaborating, and also travelling for fresh ideas and inspiration.
Vernice: I love that we get to see our ideas come to life and that every day is different. Nothing can beat that feeling of achieving something whether it be creating a new colour or finishing a presentation. I love that we get to meet so many different creative people like designers, photographers and other people in the industry.
Favourite holiday destination and why?
Ange: I (heart) Miami!
Vernice: I'm not sure if I can just choose just one! Los Angeles is a favourite of mine – I don't think I would ever be bored with so much to do. The weather is amazing, you can relax on the beach, shop like crazy, party all night, eat great food. There's something for everyone! I also loved Cuba, so much to see, the architecture and amazing beaches.
What's your signature scent?
Ange: Creed Virgin Island Water has fresh top notes of Lime and Bergamot and Mandarin along with an exotic and romantic heart of Ylang Ylang and Jasmine. Also, sensual base notes of Sandalwood and Musk.
Vernice: I've worn Stella by Stella McCartney for many years but we are actually in the process of developing our own signature fragrance which is a combination of our favourite notes.
What's the biggest life lesson you've learned?
Ange: Try to celebrate the experience and success of your journey along the way. Don't wait until you have reached your goal or destination!
Vernice: It may sound cliché but follow your dreams and work hard to hit those goals. Don't let anybody tell you that you can't achieve anything and it's never ok to settle.