Last Updated on 2nd January 2017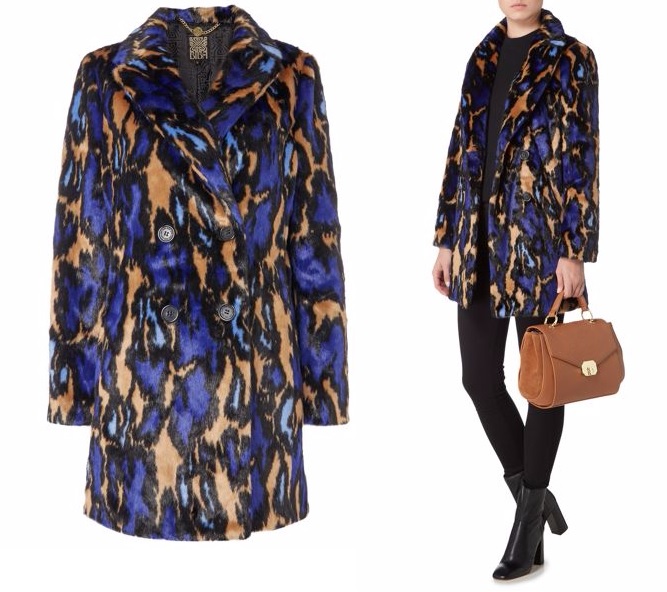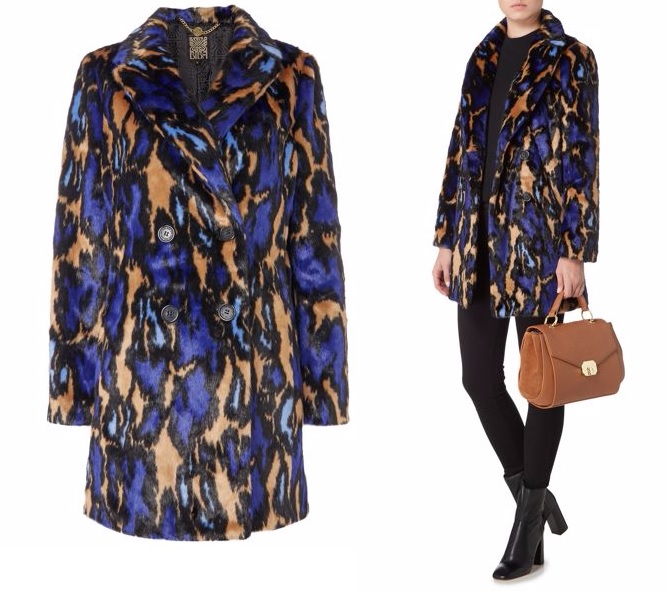 For us, statement winter coats that are worth investing in have to be bold and eye catching and preferably faux fur. Yes, we do love faux-fur here at MFL HQ, that's no secret. We especially love faux-fur coats during party season as they're the perfect cover up for that extra glam factor. Best of all, they're timeless and oh so warm!
With animal print being a huge trend this season along with the resurgence of 60's fashion we were immediately drawn to this timeless Biba leopard print faux fur coat, which at almost 50% off is a steal. Reduced from £170 to £107.40 it's the perfect last-minute present for a loved one or a naughty treat for yourself.
But while a faux-fur coat might look pretty on the hanger, we must admit styling it can be a little intimidating….
If you love this beauty of a coat just as much as we do but you're wondering how you'd possibly wear it with pieces currently in your wardrobe, worry not. Perfect for AM to PM, wear with a pair of skinny jeans, ankle boots and your fave jumper for a casual day look or with a slinky black number, sexy heels and oversized hooped earrings for a fab evening look.
Biba Leopard Abstract 60s Style Faux Fur Coat, £170 £107.40, available at House of Fraser