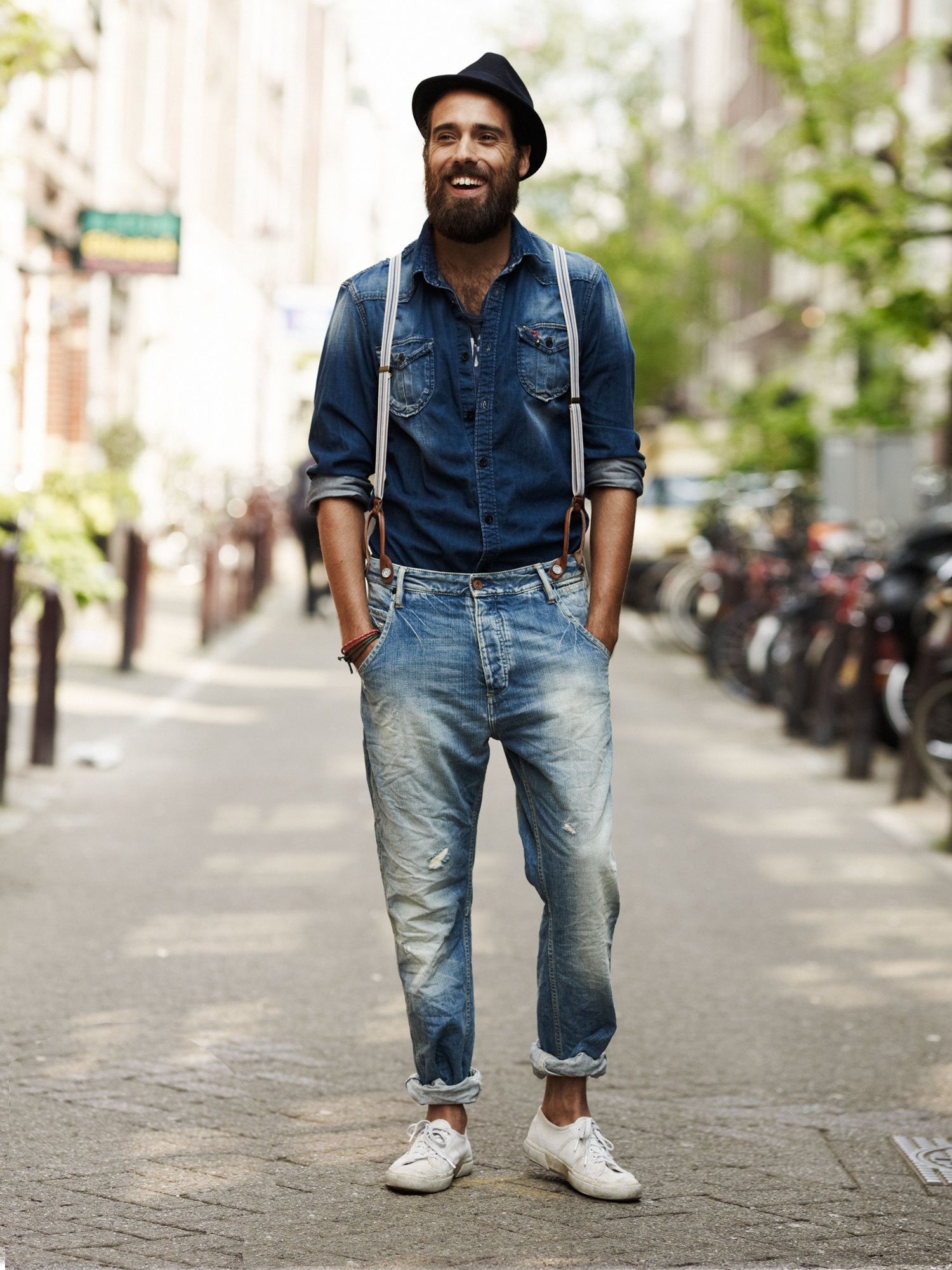 As the resident gadget fanatic, I am much more accustomed to spending time on cutting edge gadget sites such as LookWhatsCool.com rather than wandering around men's designer clothes stores. Admittedly I was receiving a little pressure from my wife to smarten up a little and take some pride in my appearance, and so with that in mind, I set off to discover the best designer jeans in 2017.
This little assignment was not as easy as I first imagined and was actually quite an eye opener. While I will never claim to be a fashion guru, I think it is important to try and guide you on how to choose the best jeans in the first place. Perhaps the most important thing that I heave learned in my venture into the fashion world is that there is no one perfect make. Within the fashion world, choice and individualism matters.
Factors To Take Into Consideration When Buying Designer Jeans
1 Try Them On
Buying jeans is such an individual thing that the most important piece of the whole puzzle is to try on numerous pairs to get a full understanding of the style that suits you best. Always wear shoes when trying on jeans, as this will help you to gauge the length that suits you. Never assume that all makes of jeans will fit in the same way, no two pairs of jeans are identical, so ensure that you choose the pair that fits you best on the day in question; refer to point 3 below.
2 Decide Which Type Of Fly You Prefer
This is one of the most common mistakes men make when it comes to choosing a new pair of jeans. If you struggle with buttons, then don't even waste any time trying on a pair of button fly jeans. However good they may look you will maybe wear them once or twice before leaving them in the bottom of your wardrobe. Be decisive, make your choice and then stick with it.
3 Consider Buying Jeans That Are A Little Big For You
This might sound a tad strange, but every time you wash your jeans, you are compromising the integrity and shape of the material. If you are buying extra skinny jeans, which only just fit in the showroom, by the time you have washed them a couple of times, you will struggle to get them on. Initially, your jeans may seem a little too big, but after a few washes, you could even up with the best fitting jeans ever.
Designer jeans are far from cheap, which is why it is really important that you take the time and the effort to choose the right pair for you. A good pair of designer jeans will give you many years of great service, so it is certainly in your best interests to make sure your new jeans feel really comfortable before you leave the store.