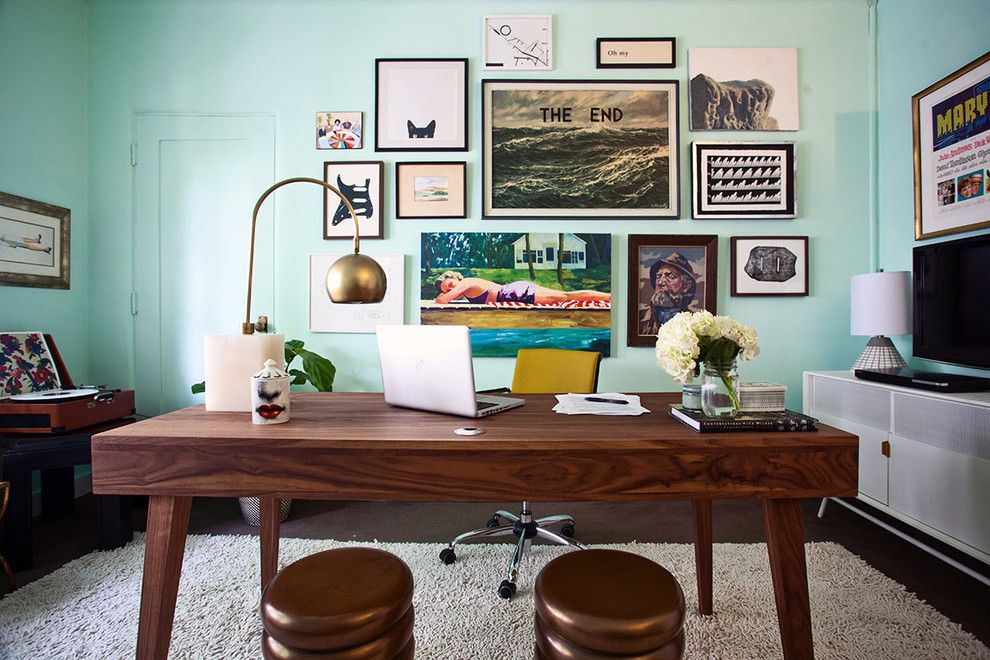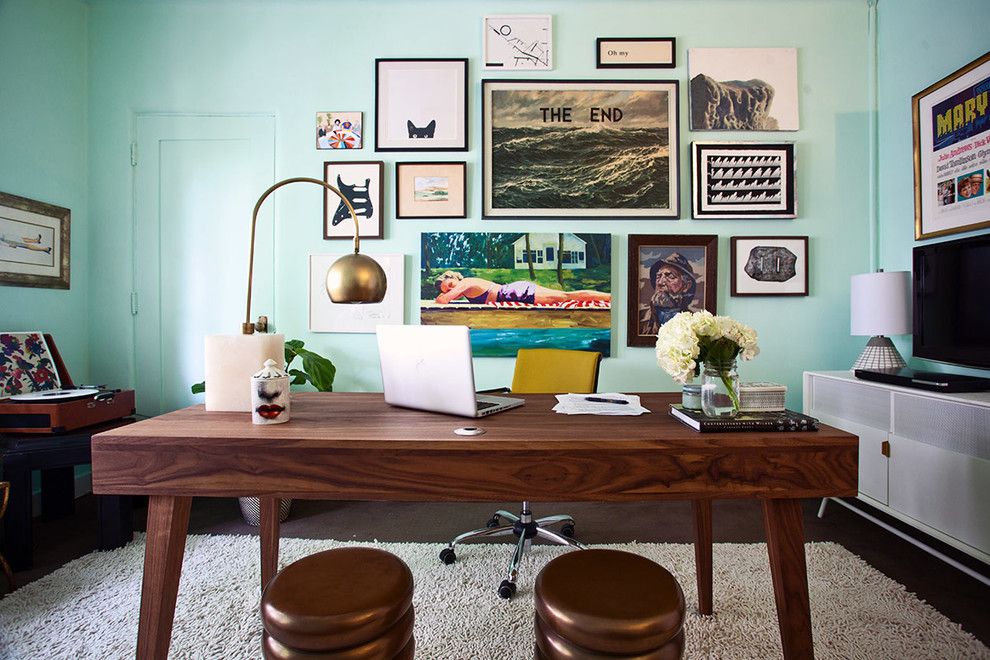 From fashion to interiors, I'm currently in the midst of an ongoing love affair with everything 1950's and all of the fabulous minimalist creativity that simply oozed out of that era. After recently revamping my living room, I thought why not give my home office a new look too. It's been in desperate need of a makeover and over the years has started to double up as a storage room.
Inspired by the gorgeous office decor in Mad Men (there's something about the mid-century aesthetic that really appeals to my sense of style), I've been yearning for a work space characterized by contemporary furniture, neutral colours and pops of bright hues.
Mid-century decor is perfect for the home office. With a focus on minimalism, the lack of clutter promotes productivity which lets face it, if you work from home or spend a large chunk of your time completing your workload from the comfort of your sofa, you'll know as well as I do, that it's not always easy to be productive. We need all the help we can get and and a beautiful workspace definitely makes a difference.
Surprisingly, because of its simplicity recreating a mid-century modern home office isn't too difficult, especially if you're quite sure of the look you're going for. The hardest part is furnishing or rather finding unique and more importantly great quality furniture. If you're not too keen on the idea of scouring antique shops or markets specializing in second hand goods, we've managed to source some amazing pieces of modern mid century furniture at The Kairos Collective. From stunning wall art to a beautiful arm chair, here's 5 stand-out pieces to help create the mid-century home office of your dreams.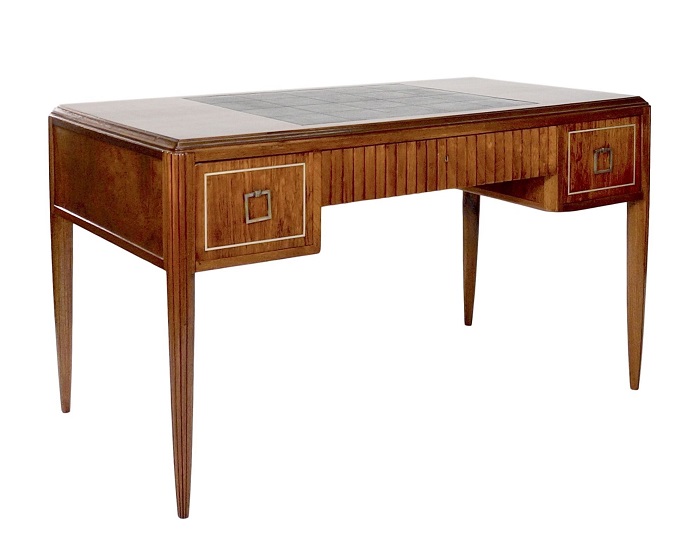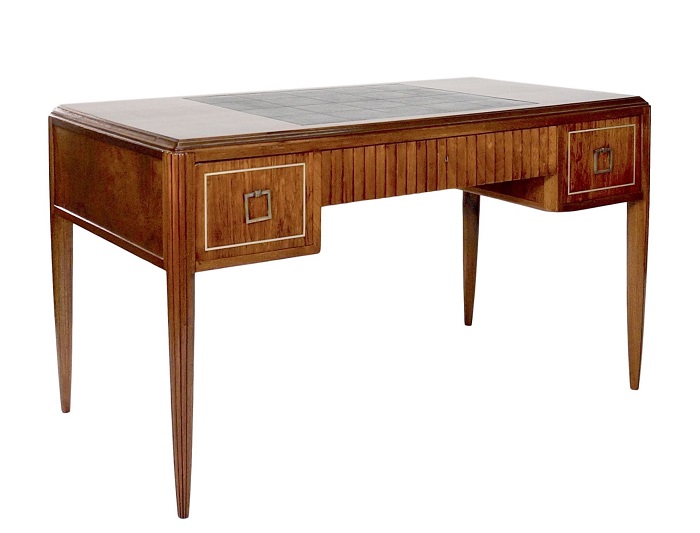 Pulling an all-nighter would be an absolute pleasure if working from this charming art deco rosewood veneered desk.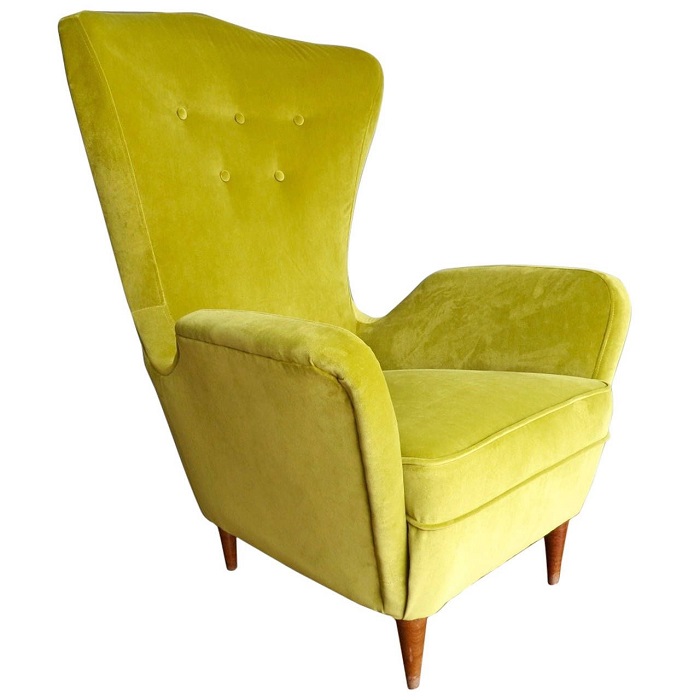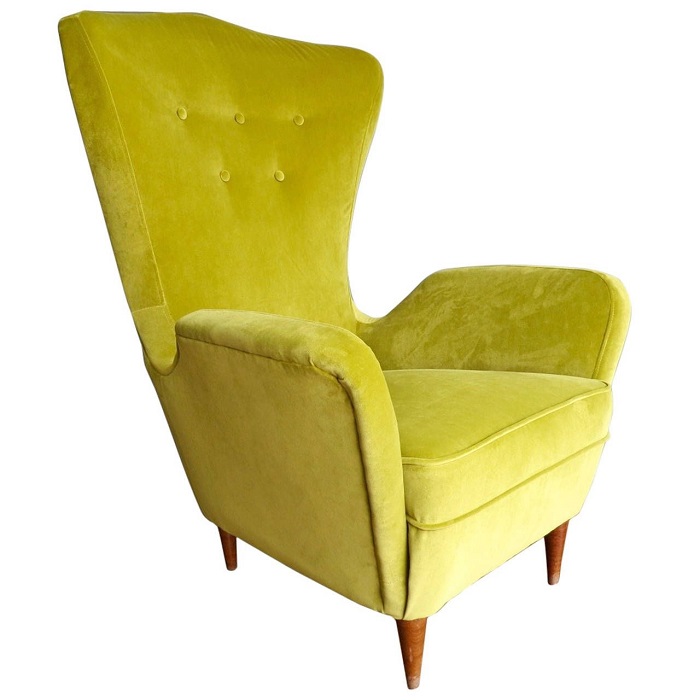 No mid-century home office would be complete without a brightly coloured armchair for moments when you need a 10 minute coffee break.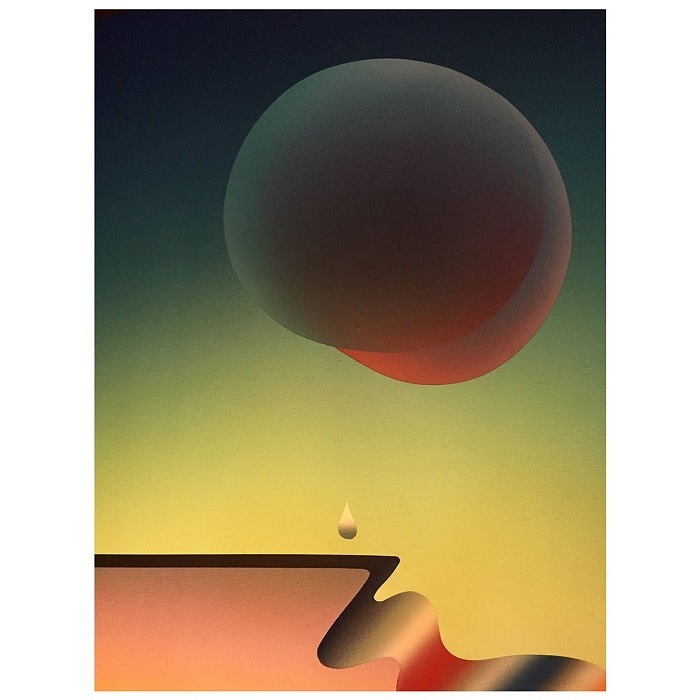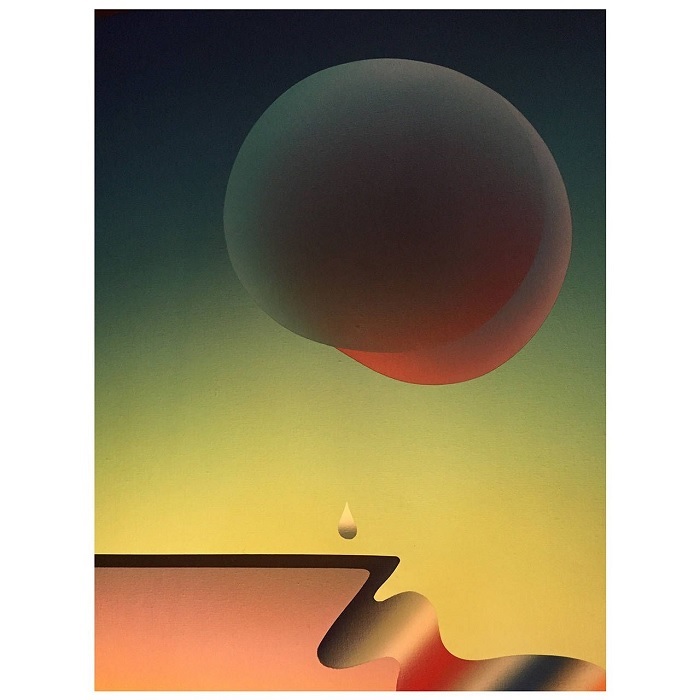 Artwork plays a huge role in mid-century decor and it's worth investing in a painting you'll enjoy looking at day in and day out.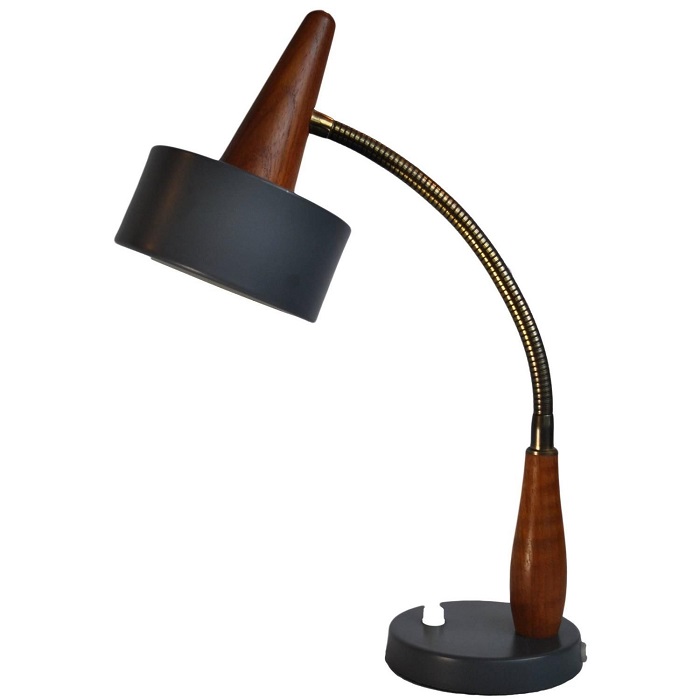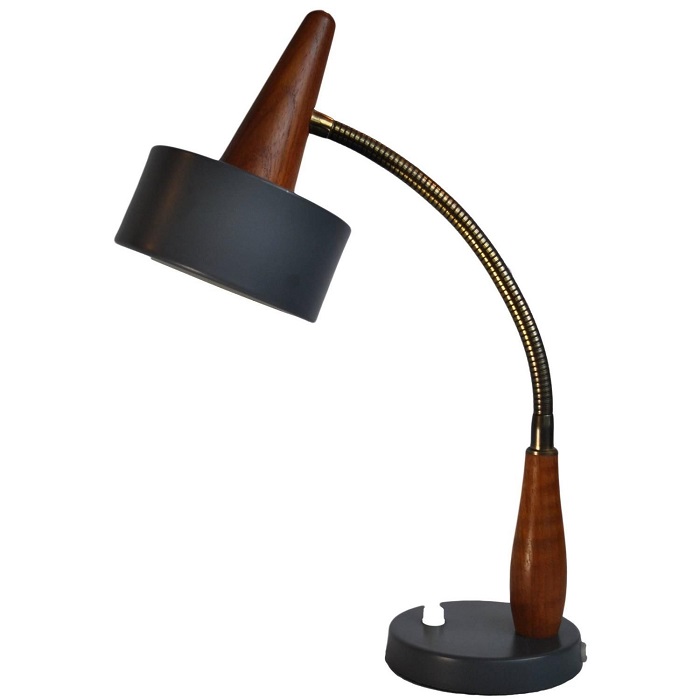 Modest and minimal, cast a little light on your home office desk with this ultra-modern teak table lamp.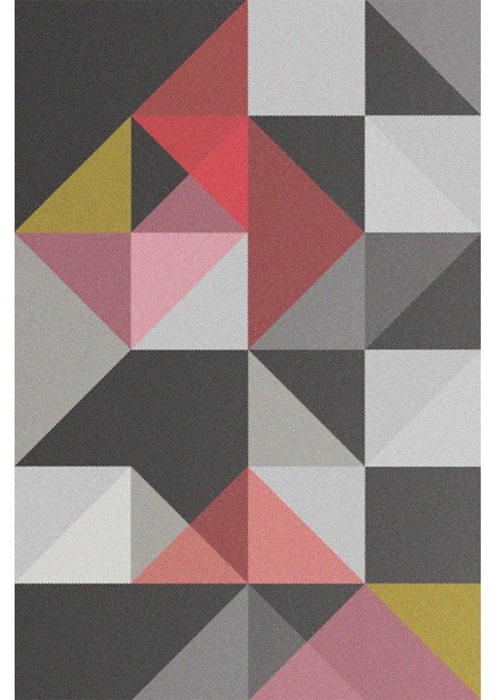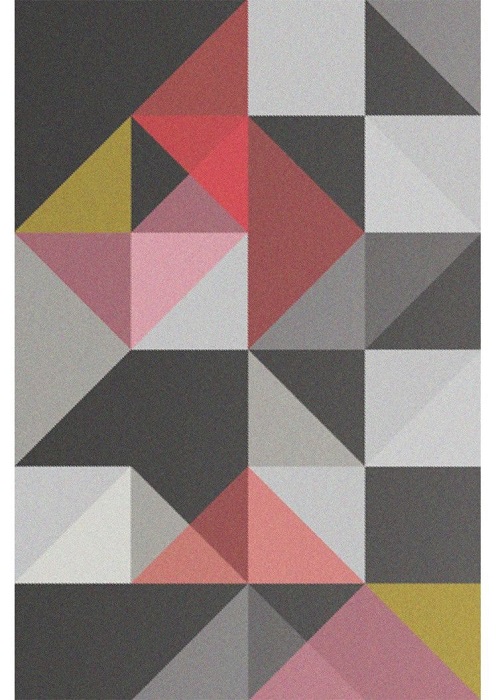 Energize your work space with a striking rug strategically placed underneath the desk. This geometric three flat weave rug is the perfect contender for the job.