Last Updated on 16th May 2017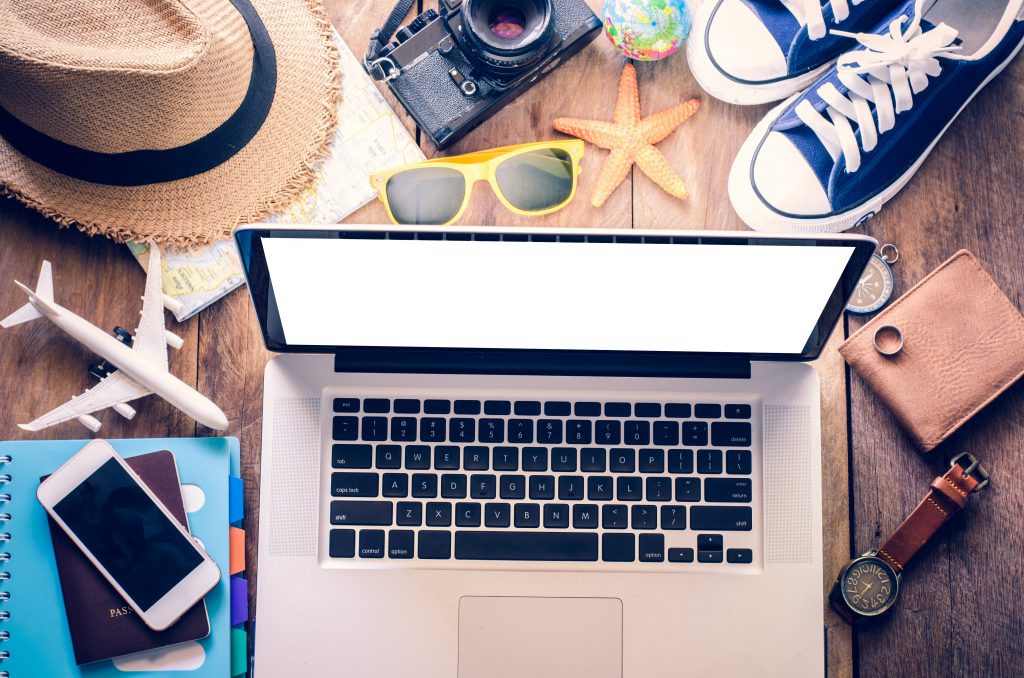 Whether you are on a business tour or a casual trip, you always have your gadgets/devices along with you.  This also means that you need to connect your devices to the Internet to use them. In most cases, you connect to a public Internet connections offered by hotspots or Wi-Fi's. This makes you vulnerable to the hackers. Usernames, credit card information, confidential business information, etc. can be easily stolen from web browser and mobile app. Thanks to VPNs, your privacy can be restored.
But what is a VPN? According to WhatIsMyIP.com, 'A VPN is a method used to add security and privacy to private and public networks, like WiFi Hotspots and the Internet. VPNs are most often used by corporations to protect sensitive data.' Without a VPN anyone can track your web activities; whereas by using a VPN the data gets encrypted this protecting it from spying eyes.
Why Use a VPN While Travelling
Using a VPN connection while traveling is a must because it helps you:
Avoid Your Bank Account from Getting Frozen
When travelling abroad, it is best to let your bank and credit card provider know beforehand. This ensures that they know you will be making transactions from out of your home country. But what if you forget or change your travel plans in the last minute? Due to the increasing number of online thefts, banks and online payment gateways such as PayPal have implemented tough security systems to stop illegitimate transactions. So when you make a payment from outside your home country, they see it as illegal and freeze your bank account or credit card. By using a VPN from your home country, you can pose as if you are making the payment back home.
Browse the Open Wi-Fi without Worrying
Free Wi-Fi is everywhere – hotels, restaurants, airports, cafes and everywhere else. However, they are not safe as your private connection back home. By using a VPN you can encrypt data that you send and receive via the Internet connection, thus making it difficult for the eavesdroppers to steal information. So use a VPN connection and stay safe.
Surf the Internet without Restrictions
In many countries restrict their citizens from accessing certain websites. For instance, people in China are not allowed to access Facebook, YouTube, Netflix and many other websites due to government censoring. But that should not stop you from browsing the websites of your choice. By using a VPN connection, you can do whatever you want. You connect from a different country than the one that restricts the access and get access to the website of your choice.
Secure Private Discussions
Did you know that you may be under government surveillance when talking over Skype, FaceTime or sending emails via Gmail? Say for instance, you are in the USA and did not like something policies implemented by the government. You discuss it with your friends back home over Skype. If someone tracks your conversations, the end result will be quite unpleasant. By encrypting your conversation or emails through a VPN connection, you can stay safe.
VPN helps you protect your data, security and privacy; hence make sure you have a VPN connection before you start packing your bags.