Last Updated on 19th June 2017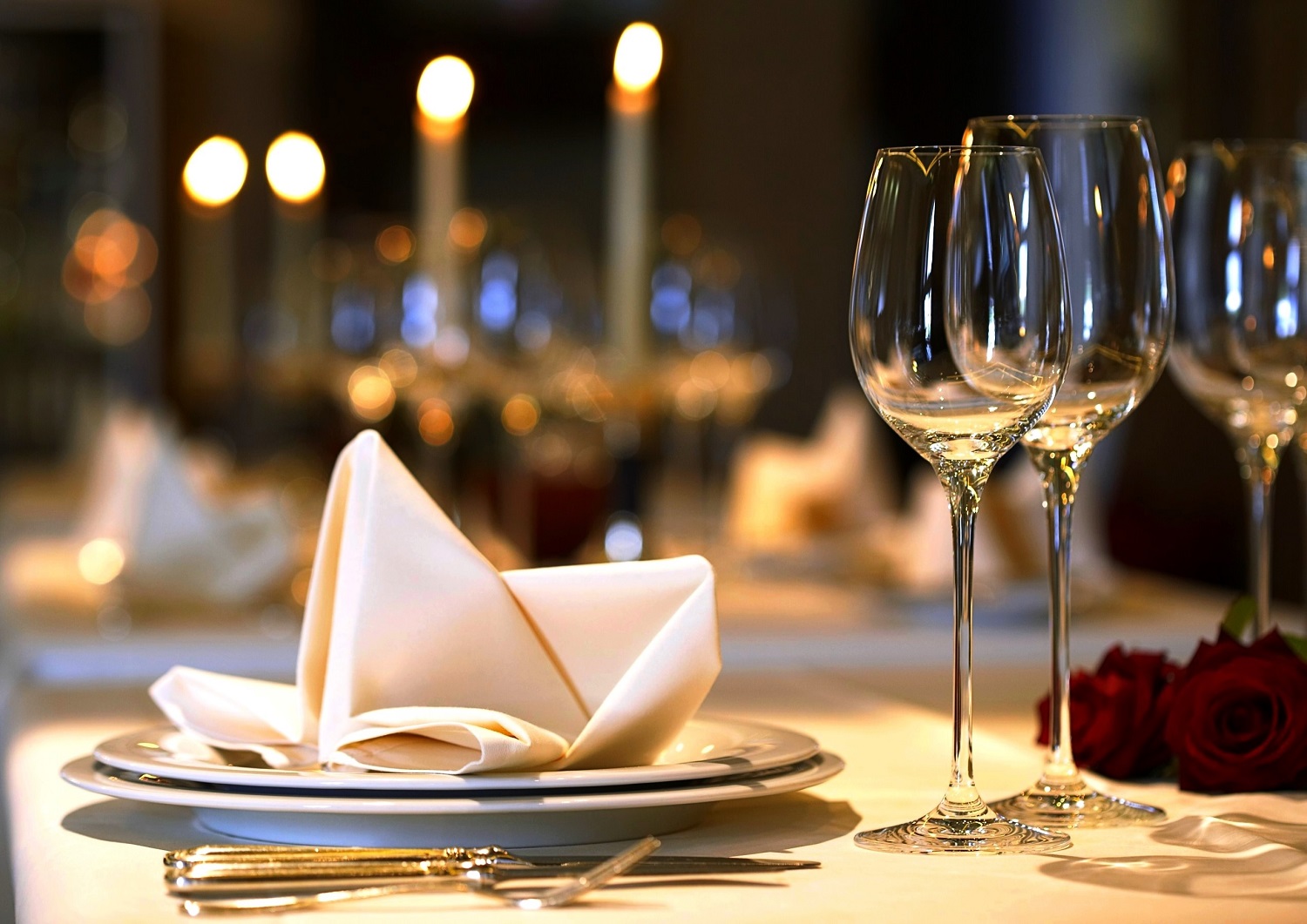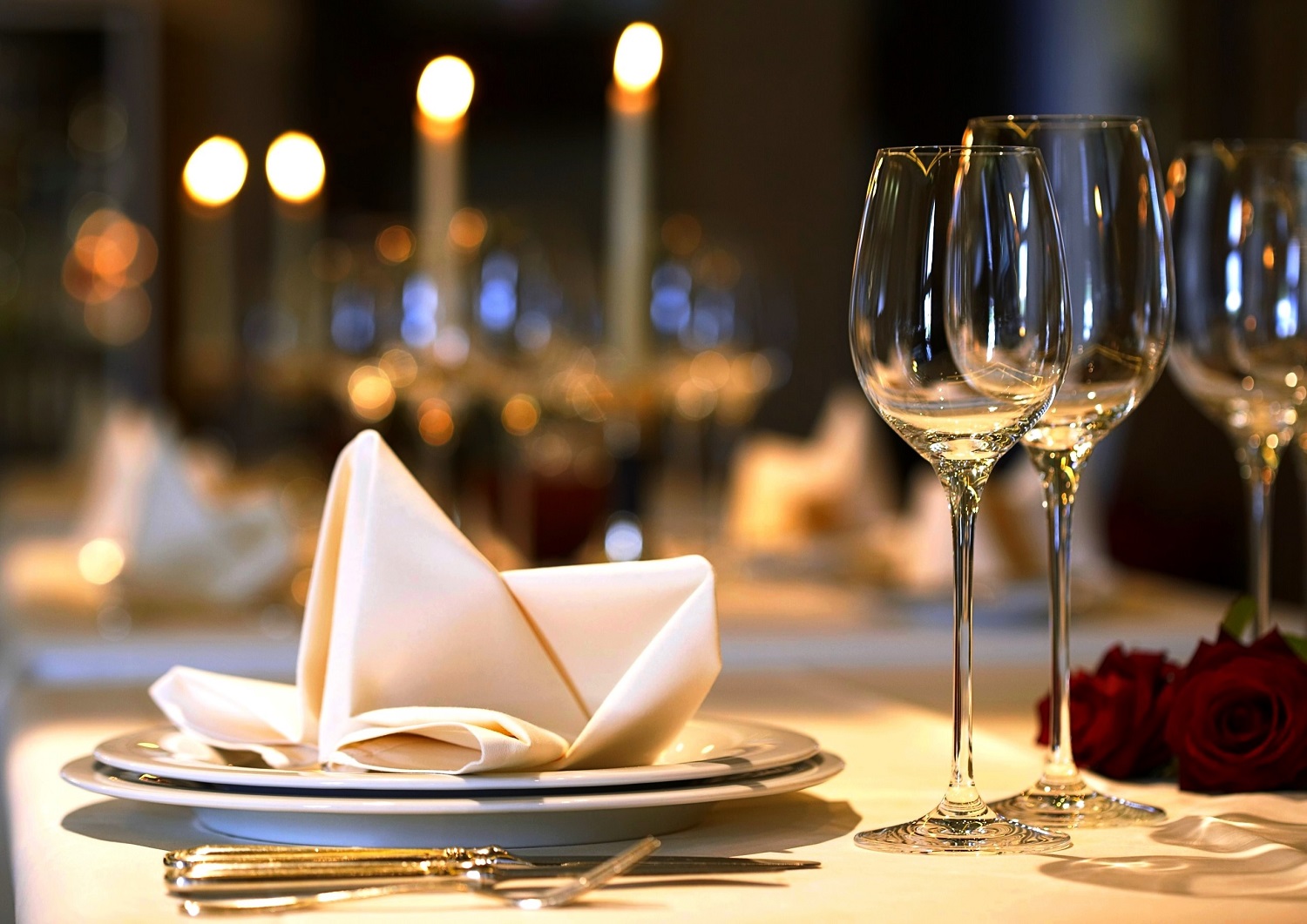 Enjoying dinner with someone special in your life, whether it is a partner or a friend, is a fun and relaxing way to spend an evening. Eating dinner face to face allows you to put away other distractions so that the focus is on your conversation. Depending on who you are sharing dinner with, you will want to set the mood for romance or fun with friends.
Set the mood
Making dinner for a pal is usually more laid-back than preparing a meal for a romantic partner, so the first thing to keep in mind when setting the mood for dinner is who you are inviting. Whatever the guest list, make sure that your home is clean and uncluttered. Also, plan enough seating for everyone. Be inventive with the selections by creating a fun and meaningful atmosphere to suit you and your dinner guest. Let them know how relaxed or formal your dinner will be so that they can dress appropriately.
Romance in the air
Whether you are trying to impress your new love interest with your cooking skills or you and your significant other would like an evening date night at home, you should set the atmosphere for romance. Block time out in both of your schedules for a quiet evening. Leave a note or make an invitation for a planned dinner to build anticipation, or for a surprise dinner, check their schedule and drop hints about the upcoming plans. If you have children at home, you should arrange for a babysitter to watch them, preferably at someone else's house.
Candlelight, flowers, and smooth music are a classic setup for creating a romantic ambiance. Spruce up a plain dining table with a single rose at your partner's place setting. Keep things close and cozy at a small dining table, or consider keeping this intimate dinner at a small breakfast table by adding a few glitzy touches. You are sure to impress with a white tablecloth, folded cloth napkins, flameless candles, elegant dinnerware, and crystal prosecco glasses to create the ultimate fine dining experience.
Planning dinner for a friend
For a fun night in with a friend, you will want to steer clear of sending romantic vibes and opt for a charming dinner setting. You won't be selecting romantic music or laying out rose petals, but you can still have fun with the table setting and décor.
Choose a theme to go along with the style of cuisine or the reason to celebrate. If you are having dinner with a friend before they move or leave for a trip, choose décor and food based on that location. To simply show off your cooking skills and have a friend over, decorate according to the season and current trends. You might design a tropical theme and serve a tropical meal to kick off summer or choose fun party foods.
Select the menu
Creating a delicious dinner at home can be as simple or as complex as you would like. For the culinary novice, research simple dinner ideas online. Foodies and chefs might like to try a complex recipe using rare or pricey ingredients for the special night.
Choose a menu to go with the atmosphere. Simple recipes can be paired with a classically romantic fine dining atmosphere. Food from a certain region might go well with certain colors and design elements. Whether for a friend or romantic partner, consider Chinese, Italian, Greek, French, or food from another region that you both might like. Ask questions about your guest's food preferences, and always be aware of dietary restrictions, such as food allergies.
Timing everything right
Create a timeline for the setup and meal preparation. If your guest insists on helping cook, you might like to have drinks and appetizers laid out for them when they arrive. If your guest enjoys kicking back while you play master chef, you will have to time your meal prep carefully so that the cooking is complete when they arrive.
Read the recipe in advance and know exactly what is involved. Recipe prep times are usually based on how long it takes a practiced chef to prepare it. Expect the prep time to be more than the recipe states, so start early.
Keep in mind that having someone over for dinner is usually about more than just cooking. Acting as a good host by offering them something to drink and eat when they arrive and keeping them entertained before, during, and after the meal is all part of your role as host. Plan some fun activities or points of conversation to keep your guest happy.
Hosting a memorable dinner takes at least a little planning and know-how. From choosing the right menu to entertaining during the dinner, planning ahead can set you on the right path. Walk yourself through the evening in your mind during the planning stages and stay flexible while hosting to create a fun and relaxed atmosphere.