Last Updated on 1st August 2017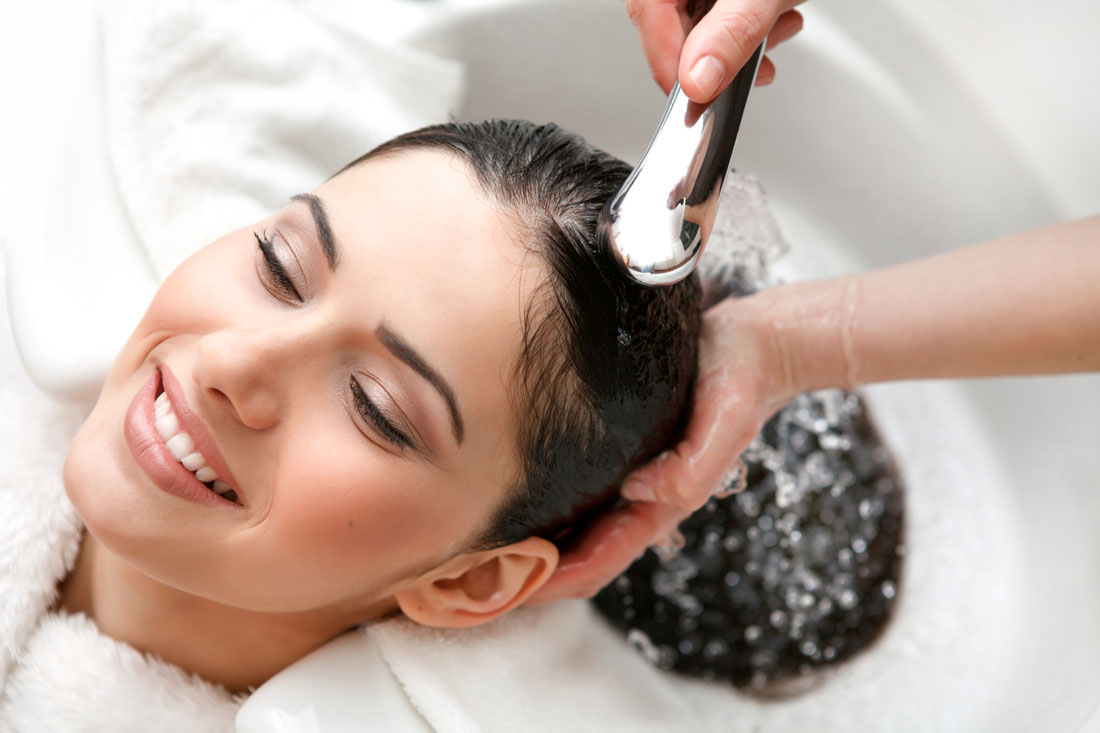 We just want to give our hair all the love. But things like colorants, sunlight, pollution, or even just your daily hair styling routine can damage your hair. These things just cause so much stress to your hair. When you get stressed, you want to treat yourself to some wine or get your nails done. Your hair would need the same indulgence, and the best way to treat your stressed locks is to pamper yourself with hair treatments in the salon.
How to give your hair some love?
There are so many hair treatment options you can try, depending on your hair's specific needs. From taming frizzy hair and moisturizing dry hair, to volumizing limp hair and treating hair fall, there's a solution to almost every hair problem imaginable.
There's also a growing trend for organic and natural hair treatment products. While mainstream, chemical-based hair products are still stocked abundantly in supermarkets, people are starting to learn more about the potential dangers these chemicals could bring to hair and the environment. People are starting to realize the benefits of organic hair treatments, such as stronger and healthier hair, and natural ingredients that don't harm the world we live in.
Why organic hair treatment?
Our hair has its natural beauty. But because of exposure to harsh environment and harmful chemicals, our hair had gone from natural to chemically-damaged. It's not just the sun or heat-styling tools that are affecting our hair. You may not realize that the shampoo and conditioner you are using everyday contain chemicals that can be harmful to our hair, and so are some hair treatment products used in salons.
Organic hair treatments, from the word itself, are often vegan and plant-based rather than chemically-based. Most ingredients used in organic hair treatments were also sourced and harvested in the most natural way possible, and had undergone meticulous purification processes. They are often packed with nutrients that work to keep hair healthy and strong.
Whether we like it or not, our hair can fall victim to any harsh conditions. So it's always best to know which hair treatment options will give your hair the love and care it deserves. There's no harm in asking the experts; you can check out different OXO organic treatment reviews so you can better decide which type of treatment to go for when you're in the salon.
Colored Hair Treatments
Colored hair is often the most prone to breakage. So if you regularly subject your hair to colorants, it is best to treat it with organic hair treatment. These types of treatment provide the needed protection to your hair and work to restore your hair's original luster. They are also great for treating dehydrated locks. Treatments for colored hair give great transforming results and provide the boost your hair desperately needs. Most organic treatments are made of naturally harvested ingredients and are meticulously created under strict environment-friendly policies, so you know you are getting only the best treatment there is.
Hair Smoothing
We all want that celebrity-grade shiny, smooth hair. But our locks are exposed to everyday wear and tear, and so it gets really challenging to restore your hair's original beauty. Hair smoothing treatments will give your hair more shine and smoothness. There are Keratin-based hair smoothing treatments and other amino acid formulas. But there are also organic smoothing treatments that produce better, more long-lasting results.
Organic hair treatments not only produce healthy hair but are also beneficial for your overall health. Using chemical-based products can also affect your whole body. Likewise, when you are using organic hair products, you are helping out the environment. You may not notice it but overtime, excessive use of chemicals could have a negative effect on the world around us.
Your hair is your crowning glory, so it deserves all the love and care you can give. If you want healthier hair, then it's time to break free from chemicals and explore organic hair treatments.