Last Updated on 11th August 2017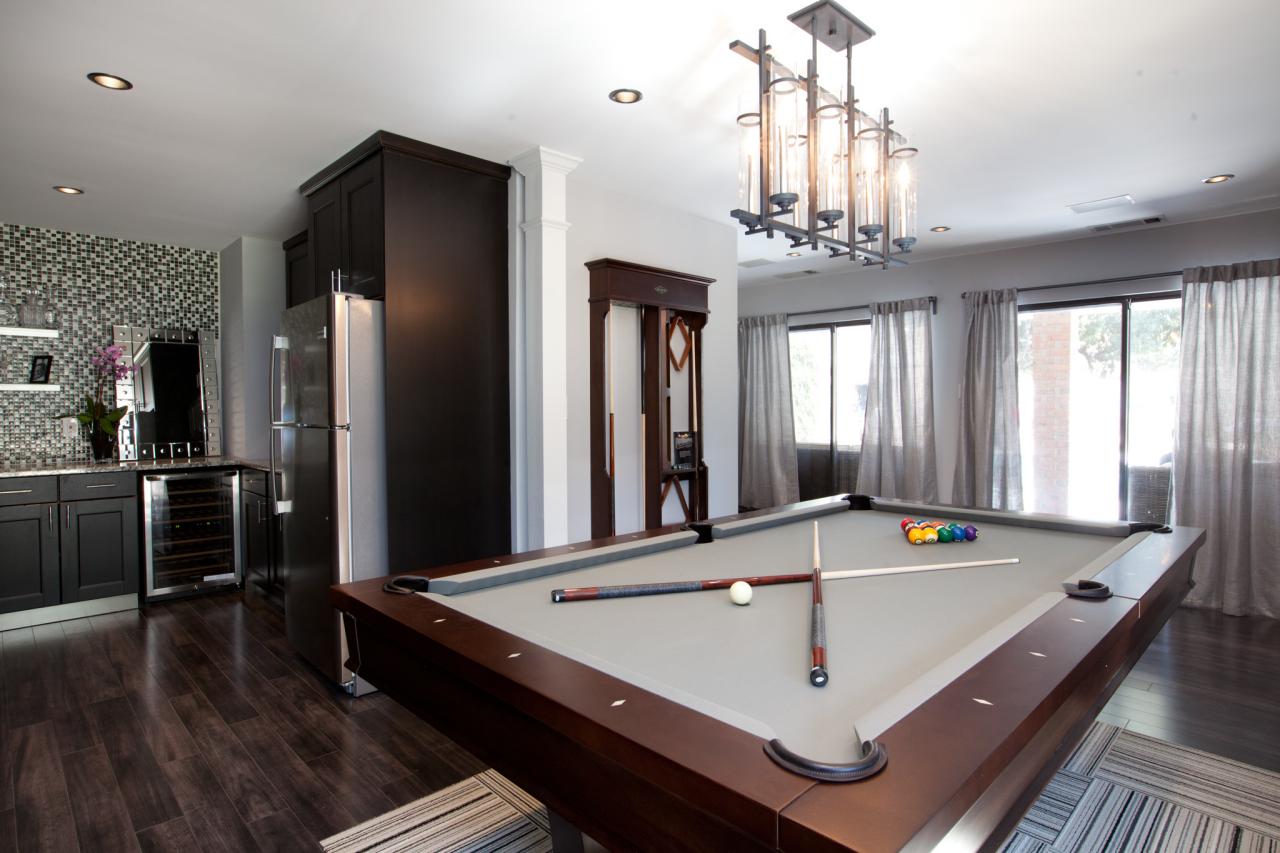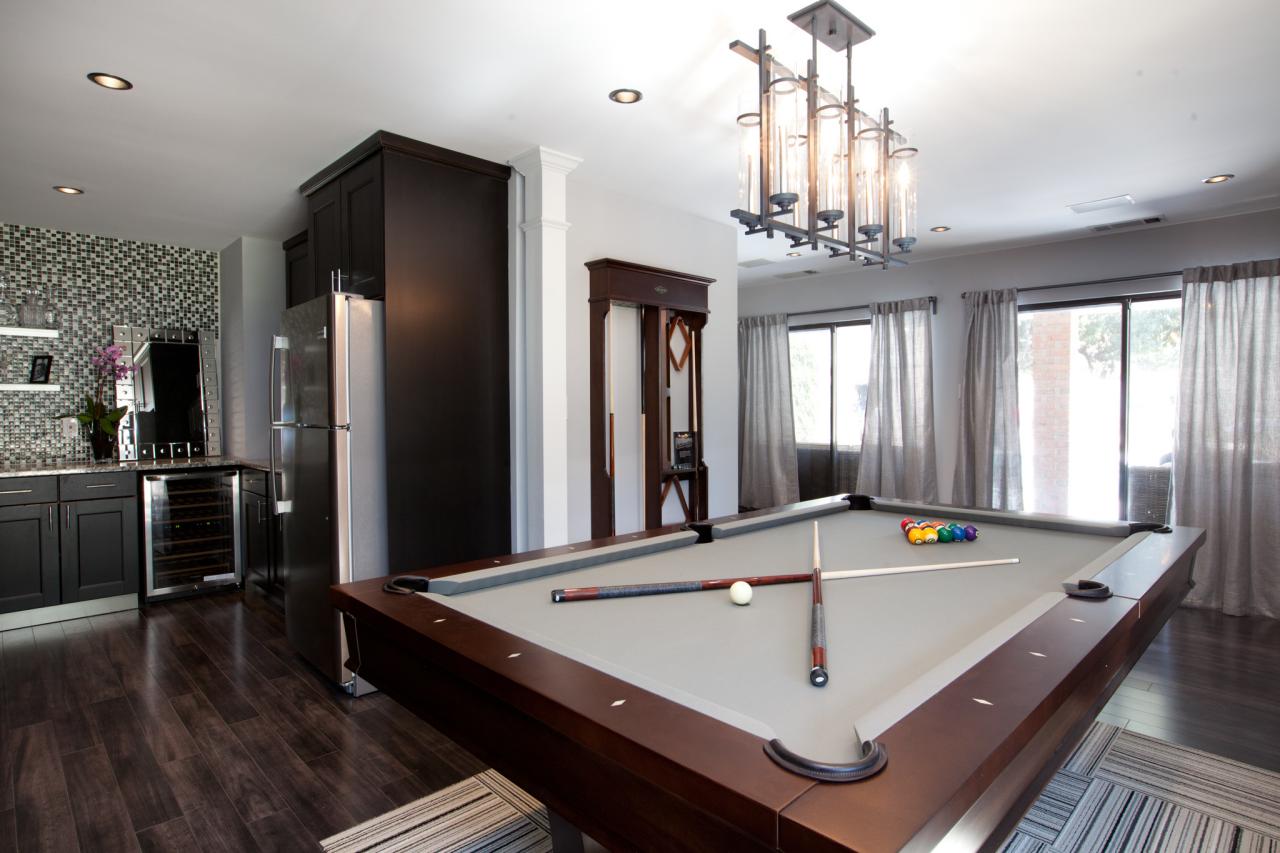 While it might seem like a frivolous expense at first, having a dedicated games room in your own home can provide some major benefits; the husband will definitely be happy, the kids will have something to keep themselves occupied, and you'll have access to a luxurious space for entertaining guests. There's only one downside – available space in your house may be limited, so you might not have a spare room to devote to such a purpose.
This is where a convertible pool dining table can be a godsend. These nifty playing surfaces can transform from pool table to dining table and back again in only a few motions. In fact they're so inconspicuous, you'd be forgiven for thinking they're just regular solid wood dining tables!
Your dining area could be instantly repurposed as a games room after a meal, and then set-up for dining purposes once more after festivities come to a close – no need for additional space or furniture.
But which should you choose? There are hundreds of designs in a range of sizes, and every table has its own unique quirks. Should you choose a pool dining table or a snooker dining table? If you're stuck for choice or don't know where to turn, Hamilton Billiards stock a huge variety of pool dining tables available in the UK. They also sell snooker dining tables, billiards tables, cues, balls and other cue sport accessories – everything you need for your pseudo-games room to flourish.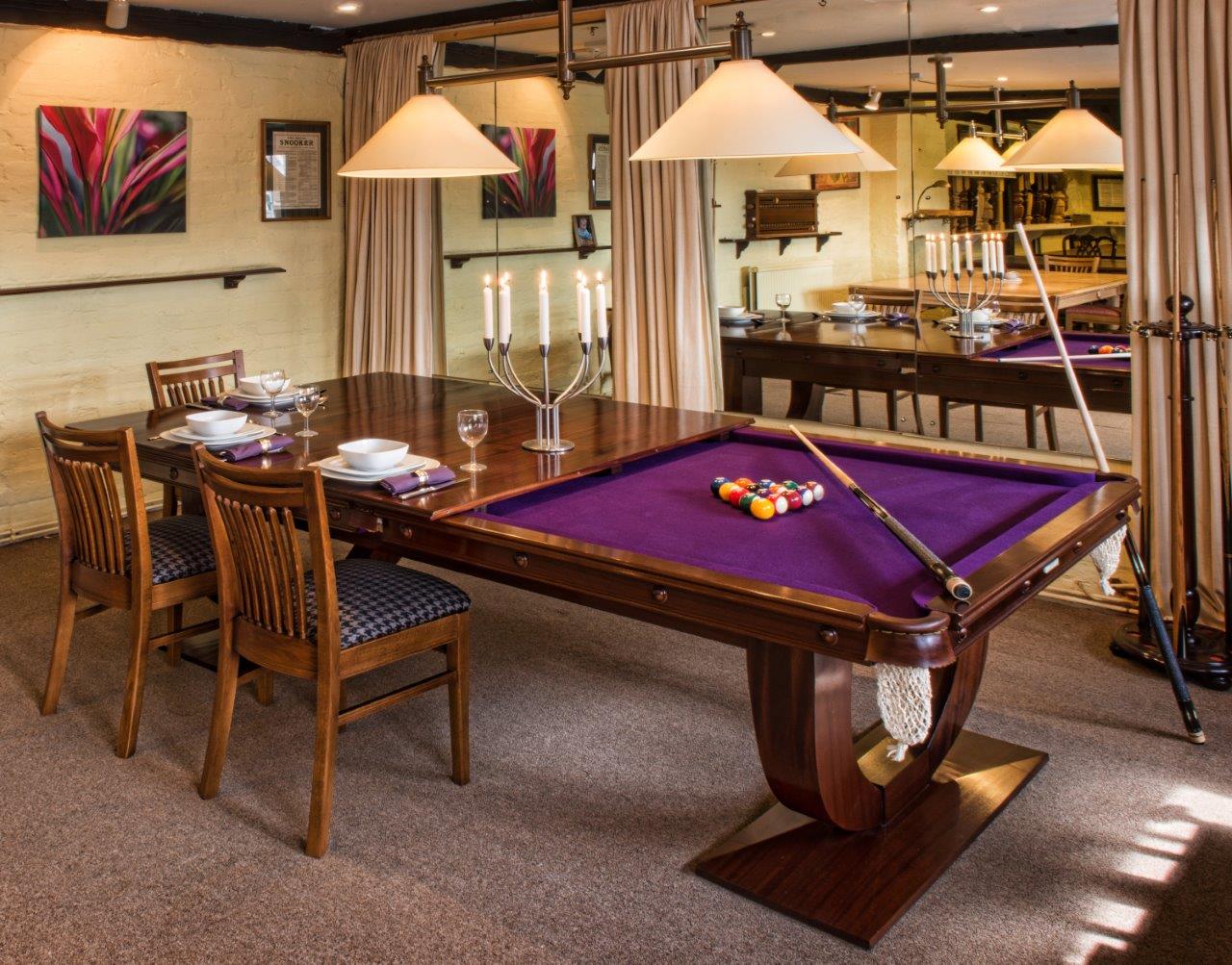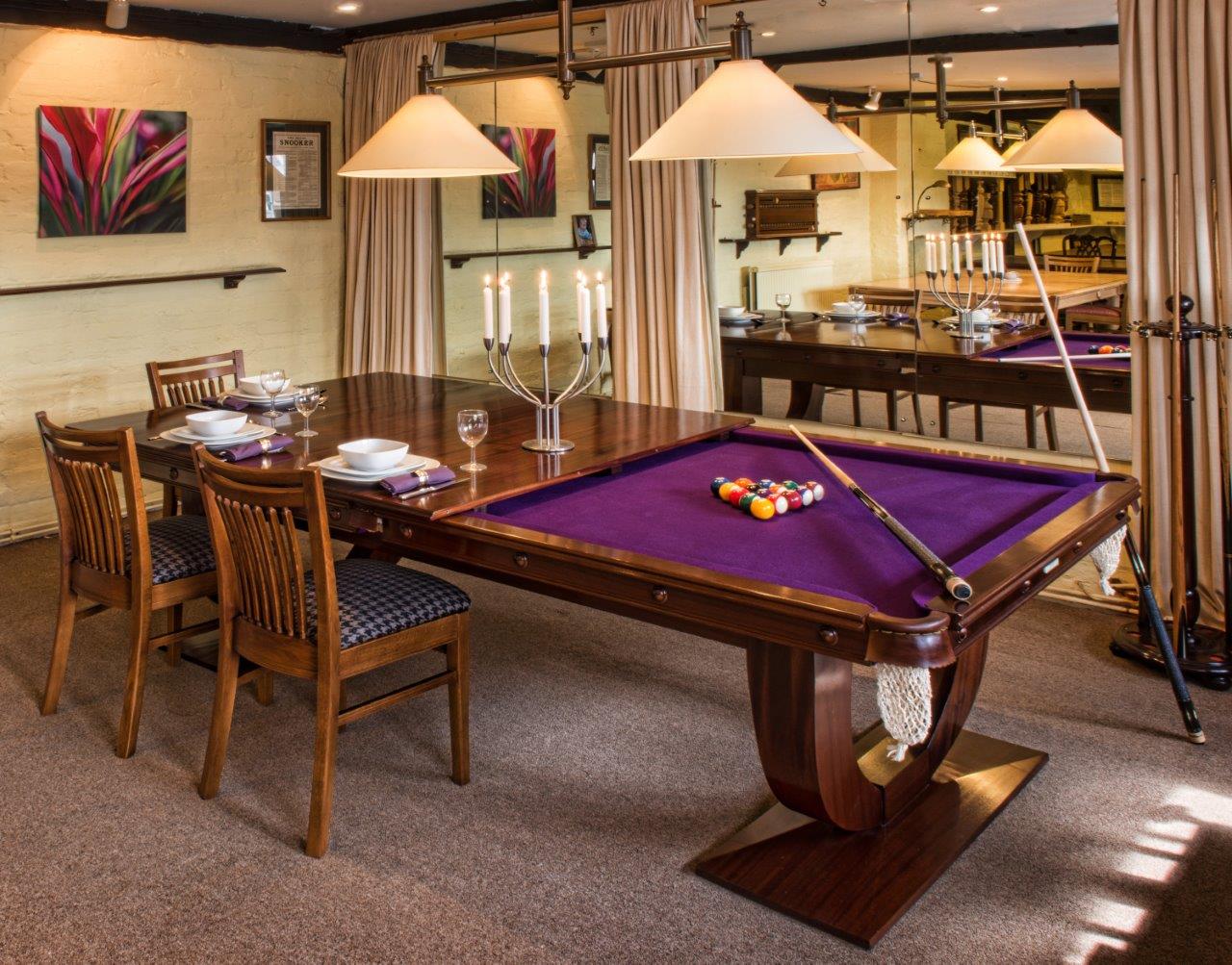 If you're concerned about relocating such a hefty centrepiece, it's best to call in the professionals. Based in London, The Handy Squad's handymen are happy to help with moving such a large piece of furniture. Whether you're moving house, placing it into storage, or simply giving it another loving home, nobody can transport your possessions as efficiently as The Handy Squad.
On the other hand, you might like your new table so much that you decide to give your dining area that "games room feel" by adding a little more authenticity to its décor – pub style brass handles from Ironmongery Experts, for example; a little interior design can go a long way when factoring the ambiance of your chosen space.    
You may also consider streaming live snooker from the BBC into your games room for pointers on improving your game, or as a collective form of entertainment for your family and friends. This will be greatly appreciated by any snooker or pool aficionados amongst your gathering, and can really help bring you all closer together. Additionally, the latest snooker news can be found on World Snooker, a trusted resource for the professional snooker community.
So if your dining room is in need of a transformation, a pool dining table may be the breath of fresh air your home needs to make the most of its space. And who knows? You might just develop a new hobby in the process.