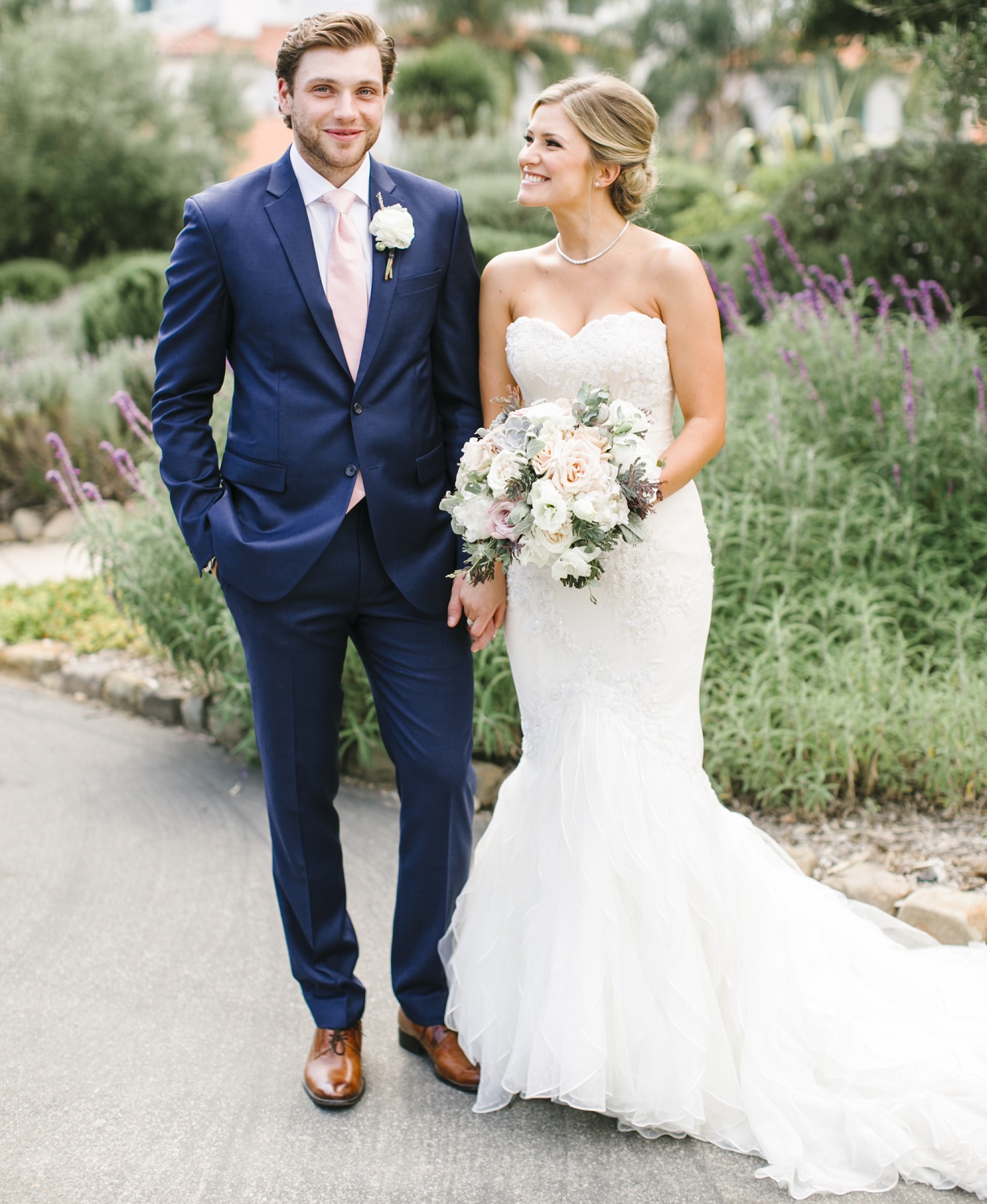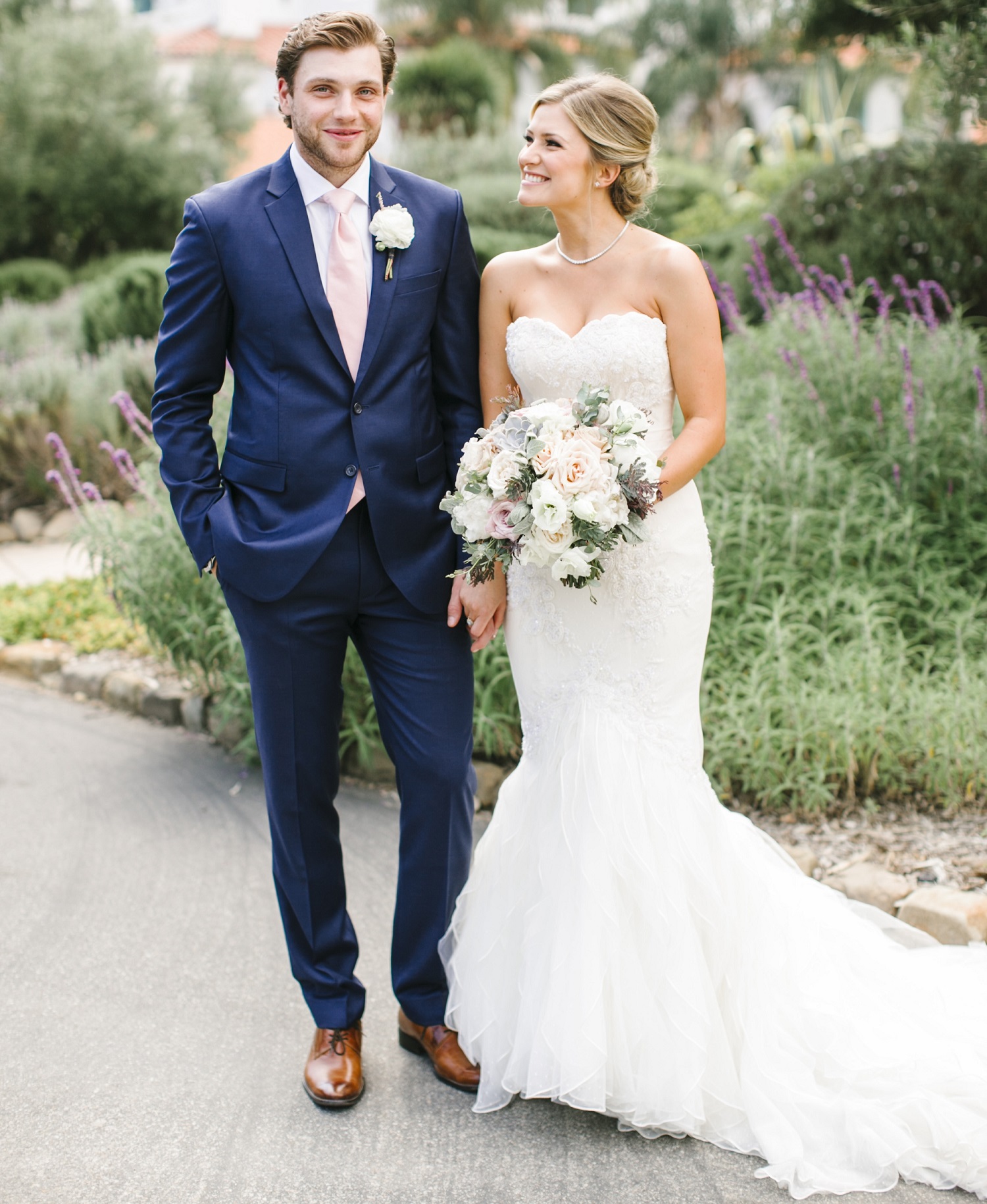 If you've been spending the last couple of months browsing thousands of wedding photos and looking for apartments on sites like this one, it means just one thing; your big day is near! Picking out the right bride and groom wedding attire is a critical step in planning a wedding. Your sweetheart and you need to look beautiful, handsome, memorable, and in accordance with the wedding theme; while still being affordable.
So many different aspects go into making the ideal wedding and it's not uncommon to find brides and grooms feeling lost. Luckily, here is a list that will help you be your best during that red-letter day.
Pick The Perfect Wedding Dress
The star of any wedding is the bride, and she should be the center of attention. This is why it's always a good idea to start with choosing the wedding gown and the rest of the wedding around it. For alternative wedding dresses, Azazie offers gorgeous black wedding dresses & black bridal gowns. Always start your wedding dress search at least six to eight months before the wedding – unless you have a super urgent wedding! Just as you need a strict budget for your apartment search for example, so should you for your wedding attire. A budget helps narrow down your choice significantly and helps in avoiding that awful disappointment when you find a dream dress but you can't afford it. 
Find The Perfect Wedding Suit
The groom is the other part of the couple in focus during the wedding, so he should also look good. In most cases, picking the wedding suit is one of the few things a groom can do for himself since the bride likely does most other picks. To start you off, the wedding suit needs to be bold in terms of fit, cut and color – remember it should match the bride's wedding dress!
Take note of the fabric rather than the brand name; in fact, an inexpensive suit from a stellar quality fabric is a better pick than an expensive brand made from slouching and thin material. Do not ignore accessories like cufflinks, tie, belt and pocket square that will help tell your own story.
Coordinating The Bride's And Groom's Look
Even the smallest coordination of details or colors will help elevate the overall feel of your event. One way of coordinating colors is by taking a single shade from the bride's wedding dress and introduce it into the groom's look, for example through a colored pocket square or a tie. Further, you can be more bold and play on contrasts by, for example, having a black wedding dress with an emerald green suit.
Top Trendy Newlyweds Looks
If you are a couple that loves to follow trends, you shouldn't ignore them while planning your wedding. Here are top trends that will help you create the perfect wedding look. Vintage wedding wear is in, and if you aren't ready for the full-on vintage wedding wear, consider mixing up vintage elements with newer trends.
Velvet is fast becoming the trendiest wedding wear fabric for 2017; it's actually easier for grooms to get in on this trend, while brides may have a velvet clutch or jewelry. Burgundy has always been a trend in wedding fashion and it's perfect for the winter or autumn wedding!