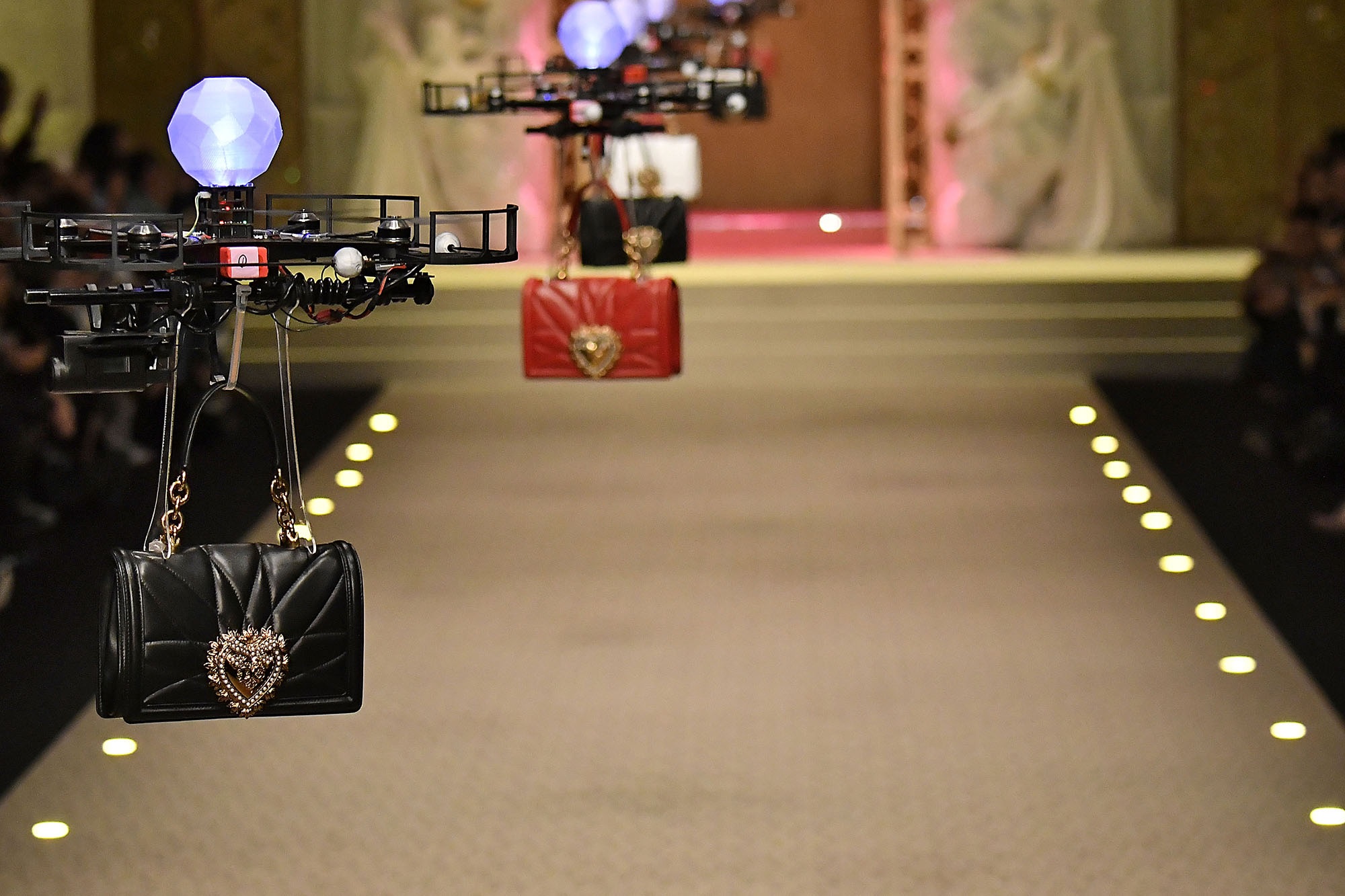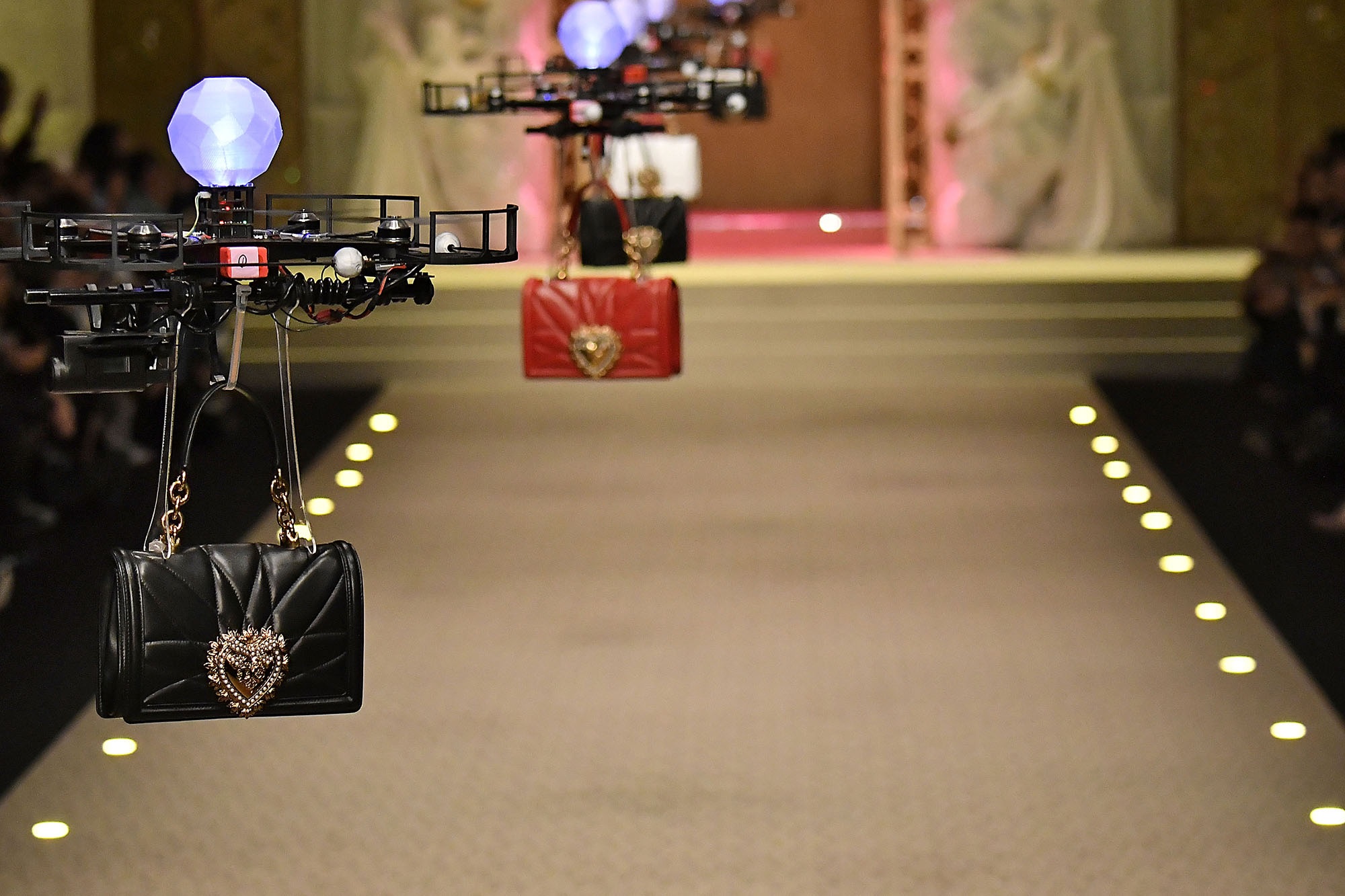 Remember when fashion was constantly being accused of being behind the times with regards to technology? Well,  that's most certainly no longer the case. It's safe to say fashion has embraced technology with open arms, as was evidenced by Dolce & Gabbana's autumn/winter 2018 presentation during Milan Fashion Week.
Opting to showcase their collection of handbags in high-tech opulence, at least 8 pieces of must-have D&G arm candy made their way down the catwalk with the aid of drones. Yes, drones…
Attendees were asked to switch off all wi-fi connections and the presentation was delayed by 45 mins which no doubt left Anna Wintour slightly miffed, however judging by the media coverage, it was well worth the hassle.