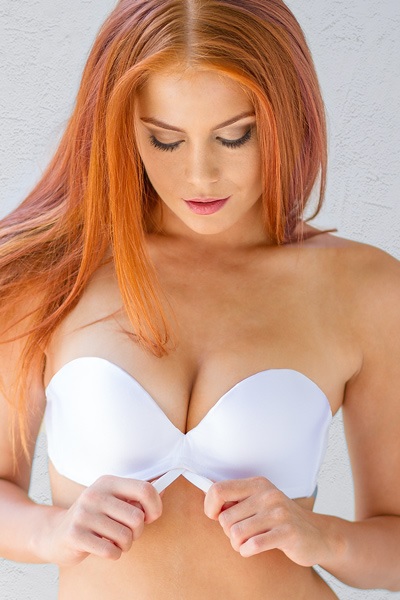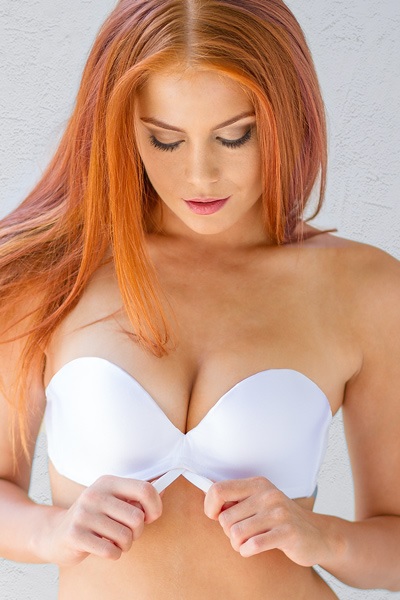 Is one of your biggest frustrations trying to find a bra that looks good and is actually comfortable? Bra shopping can often be a nightmare- between the confusing sizes, ill fitting bras, digging in straps or bands, or gaping cups, finding the perfect bra for you can seem absolutely impossible. Upbra understands that struggle, and wants to make finding your perfect size and perfect bra a reality. The Upbra will be your new favorite bra thanks to its amazing ability to give you cleavage and lift like never before!
The magic of Upbra is that it believes in helping you enhance what you naturally have, by giving you the best looking bra possible that works for YOU. For women with smaller cup sizes, cleavage can seem like an elusive dream without having to resort to expensive or painful surgery or having to wear excessive padding. The Upbra is doing what was never thought possible: giving amazing, natural looking cleavage that is completely adjustable and versatile. Upbra has a uniquely patented Active Lift Technology which features cleavage control straps that put you in control of the amount of cleavage you want. Pull a little for a more natural, everyday look, or pull a lot for a more red carpet, glammed up look. The straps pull your breasts inward and upward and are locked in at the base of the band to give you your perfect cleavage look for any outfit.
The Upbra wasn't just designed for smaller cup sizes, though. Thanks to that Active Lift Technology, the Upbra is the perfect choice for lift for women with larger cup sizes. No more sagging bras, painful straps, or digging bands. The Upbra cups feature specially formulated vinyl hearts which have a comfortable, yet effective gripping power to keep your breasts lifted and in place all day.
When choosing your perfect bra, you really need to start out by finding your perfect bra size, which is most likely pretty different from what you're wearing now. Upbra makes it easier than ever before to find your perfect size with their Mobile Bra Size Calculator. It's easy, free, and effective to help you find your perfect bra size without having to use measuring tapes, bra size calculators, or silly questionnaires. Finally figure out your perfect bra size so you never have to wear uncomfortable bras ever again!
With a variety of different colors, sizes, and styles, the Upbra is guaranteed to be your new favorite bra. Worn day or night, strapped or strapless, you will look fabulous and stay comfortable all day with the Upbra!