Last Updated on 28th June 2019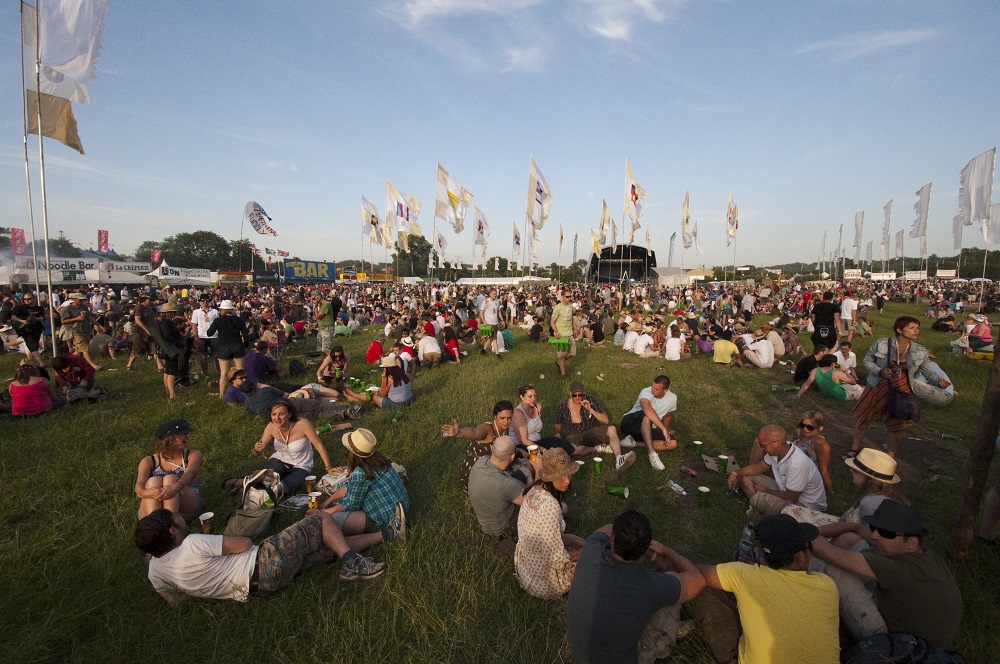 Are you a festival veteran or a fledgling fan? Whether you've been there right at the front row or watched from your sofa at home, the UK's music festivals of today offer a very different experience to those held in the 1960s and 70s. 
They can certainly set you back more financially, though that didn't stop nearly 200,000 Glastonbury 2019 tickets selling out in half an hour — at over £250 each. 
With transport, food, drink and camping equipment on top of the ticket price, going to a festival can be an expensive business. Looking past the pennies, how else have UK music festivals changed over time? 
Capacity  
Do you know the feeling of fighting to find your friends in a packed crowd? Increased popularity means an increased number of punters. Glastonbury first drew a crowd of 1,500 and now pulls in closer to 200,000.
That's not to say crowds are at their biggest, however. The Isle of Wight festival was banned in the 1970s after a particularly bumper year, while a mammoth wall was installed at the Glastonbury site in 2002 to keep ticketless chancers from joining the party.
Line-ups
While many of the UK's festivals are best known for rock'n'roll, line-up posters from the past decade reflect shifts in musical tastes as more pop and hip-hop acts find their way to the stage.
One noteworthy example is Reading and Leeds Festival. The joint-town weekender's artist announcements have divided opinions in recent years, with some praising the festival for reflecting society's diversity and others criticising the organisers from moving away from the music that made them. 
Sustainability
With travel to and from the festival, along with eating, drinking and camping for up to a week, music festivals are bound to have a significant environmental impact. In recent years, however, there has been an increase in efforts to reduce that impact, with Glastonbury's 2017 Leave No Trace campaign encouraging music fans to take their tents — and everything else — back home with them.
Others have since followed, with Cornwall's Boardmasters festival introducing a reusable cup scheme in a pledge to cut out single-use plastic. This is alongside its long-standing support of efforts to clean up Britain's beaches.
Paying for food and drink 
The food options at the UK's first festivals were a far cry from the cosmopolitan delights on offer today. From greasy burger vans to fish and chips, you may have been better off bringing your own tins of beans and a few packets of biscuits.
Food is now a focal part of the festival experience, with revellers able to fuel their dancing with gourmet street food from every corner of the world. Northamptonshire's Shambala festival promotes its all-vegetarian cuisine almost as much as it does its artists. 
A big change however is in the ways we can pay. It's not long ago that punters would be carrying a wad of cash around and counting out change over counters, but today most traders and bars accept different methods of payment to give people more choice.   
Although a 1970s reveller might struggle to recognise today's ultra-woke, spectacular and diverse events as festivals, the most important factor — a place in which to enjoy and lose yourself — remains the same.