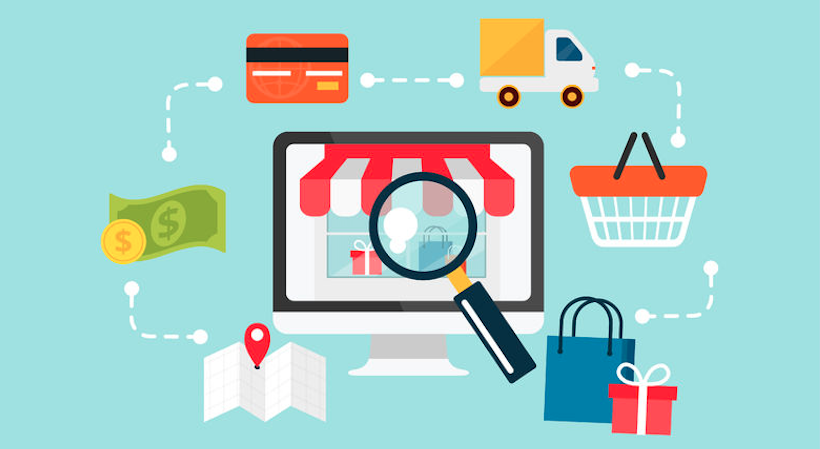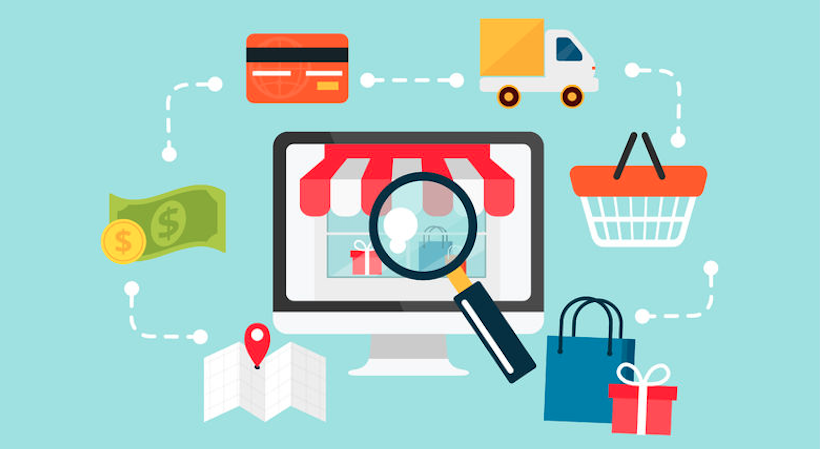 The internet has transformed the way we shop. Online shopping is booming and its success looks set to continue. Just a few years ago in 2015, ecommerce made up around 7% of global retail sales. It is predicted to be closer to 18% in 2021. 
Such rapid growth in the demand for online shopping creates a fabulous opportunity for anyone wanting to sell their goods and services online. Whether you offer hand-crafted jewellery, interior design consultations, or wellness retreats, both new and existing businesses can reach more of their customers through online channels. 
The growth of b2c and b2b ecommerce platform options has obliterated the old barriers to entering the retail sector, making it ever-easier to get an online retail business up and running. So, there has never been a better time for independent creators and sellers to offer their wares and build a successful business. 
But even though the mechanics of setting up an ecommerce business gets easier every year – creating a successful enterprise still requires some of the traditional business practices, such as planning, research, sampling, costings, branding, marketing and building a customer base.
And these things still take time. So, if you're looking to start an online ecommerce business in 2020, now is the best time to begin looking into these areas. To help you get a head start, here are some tips and advice for planning and setting up your new ecommerce business and enjoying more success with the amazing opportunities of today's online retail world. 
1. Know your business basics
eCommerce may be a modern phenomenon but any business still needs sound structures to succeed. So, whatever channel you choose to reach your customers and sell your products or services online, you still need to be clear on the perennial business basics. For example, who is your Ideal Customer? What is your niche? Who is your competition? Is there a demand for your offerings? What is unique about your brand? What is your business model? What are start-up costs, running costs and investment demands? Although ecommerce certainly makes it easier to set up a simple shop and then learn, adapt or pivot as you go along, getting as clear as possible on your business basics in advance will make the learning process much smoother. 
2. Build trust with authenticity
The internet is noisy. You have to have something a little different to offer if you want to stand out. But this can be good news for independent businesses and creative sellers because this is where they can really shine. Infusing your personality and uniqueness into your shop and products can help to build trust with your online audience. In any kind of sales, trust is a valuable commodity – we all prefer to buy from people and brands that we trust. This is true a hundredfold online. So in planning your brand and business offerings, don't be afraid to be you, to be unique and to be authentic. This is where starting early to grow your audience can help you get a head start – building trust takes time. 
3. Choose the right ecommerce platform for you
There are hundreds of ecommerce options and shopping cart platforms. From adding a WooCommerce plugin to your blog to creating a virtual store on Shopify, there are so many ways to sell online and all have their pros and cons. Taking some time to research the best ecommerce platform for your business could save you major headaches down the line.
4. Select a sustainable marketing strategy
Getting your shop up and running is only one aspect of successful ecommerce – reaching your customers is the real challenge. So give plenty of thought to the marketing methods and strategies that best suit you, your product and your audience. For example, will you use a blog to drive traffic to your online shop? Or are you a whizz at SEO? Perhaps you love social media and could finally monetise that impressive Instagram following by linking to your new online store? You may want to run paid ads on Google or Facebook, or create some Pinterest pins that you hope will go viral. There are so many ways to market online and guide eager customers to your product, so take some time to find the strategies that you will enjoy and do well without getting jaded or burned out. 
The options available to online sellers is vast and growing daily. This creates an amazing opportunity for small and independent business to start or grow their reach, customer base and sales success online. But it also means that choosing the right strategy, platform or model can be confusing. So, taking the time to do your homework, getting to know your customers and investing in some quality research will give you the best odds of becoming one of the ecommerce success stories.