Last Updated on 3rd November 2019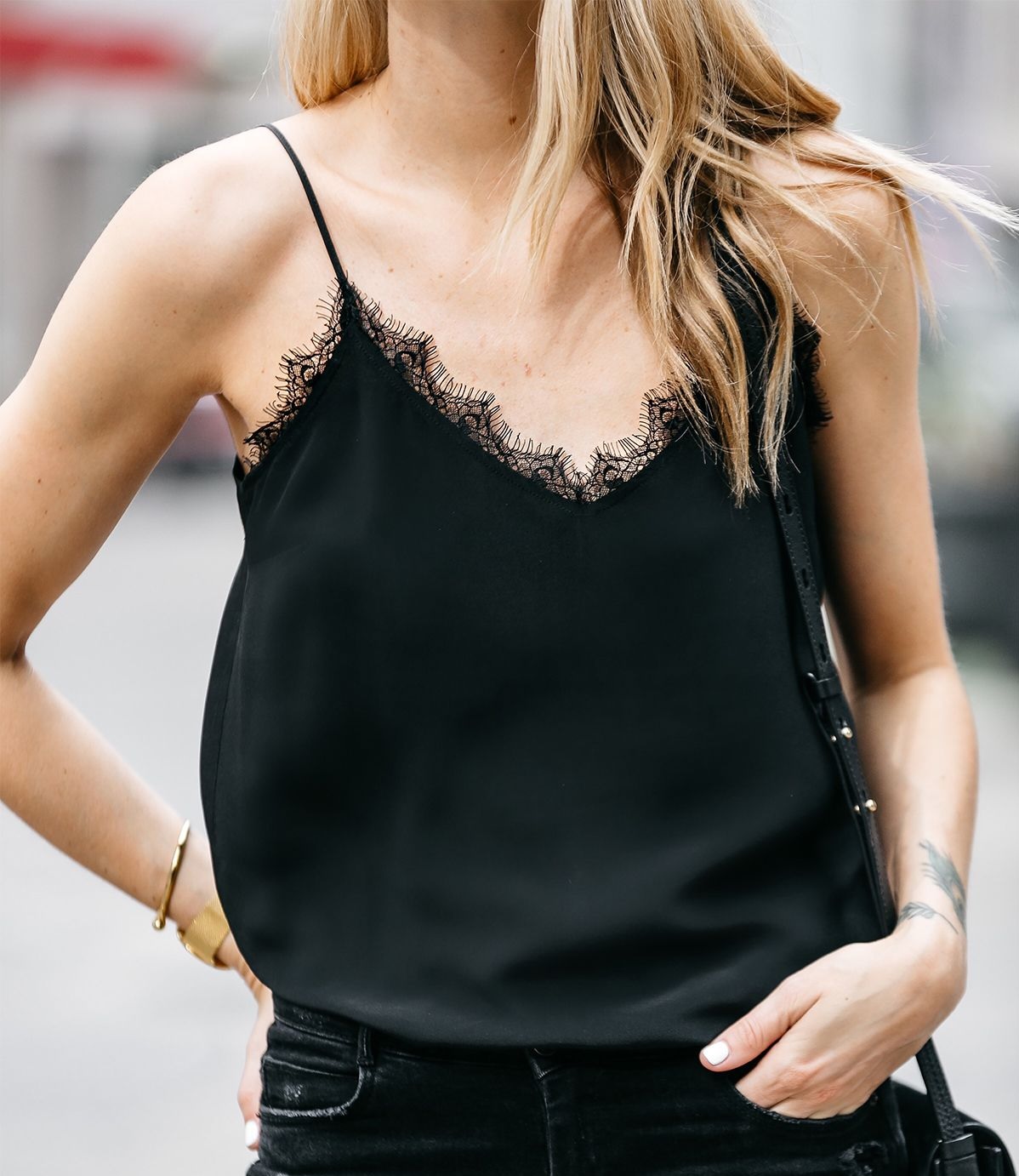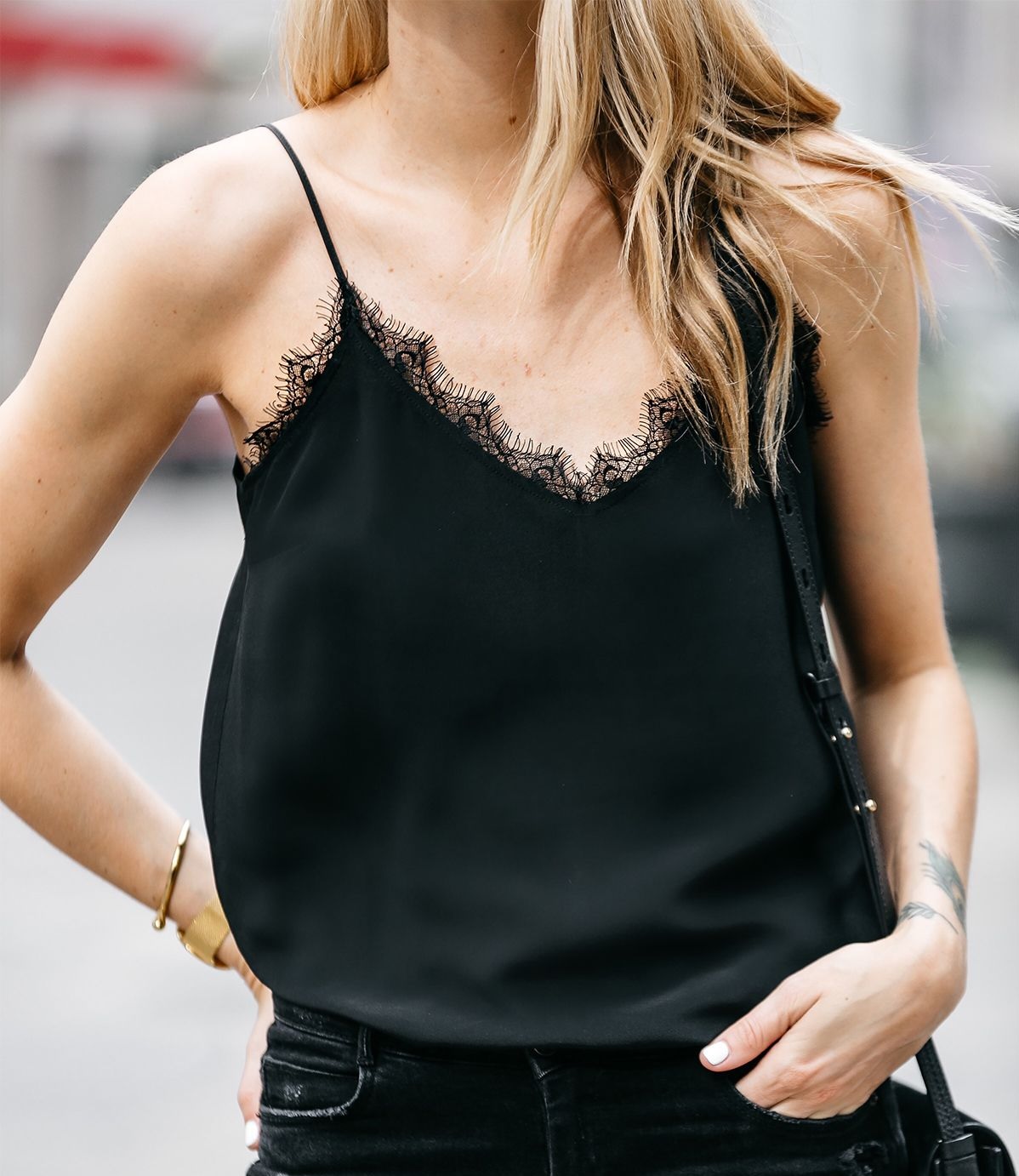 Camisoles are a must-have in a lady's wardrobe list. What is better is the fact that they are the perfect undergarment when you want to reveal less in your outfits. Basic colors such as white, black, nude and red should not be missing in your closet because they can easily work into your closet and twitch things up a tad bit for you. 
Cami, short for camisole, is basically a tank top that has thin shoulder straps, which sometimes is adjustable for a better fit. If you wish to assign a cami from your wardrobe to perform the role of an undergarment piece, it will be one of the best options for you. This is because it works excellently to reveal less when worn under tops fabricated in cotton, satin, silk, spandex or nylon. 
There are several ranges of cami tops available for our unique needs, body types and tastes. However, if you are fashion conscious, as an individual, then you should note that stretch fabrics with a longer cut are usually great for layering under button shirts and sweaters. They are also great for tucking in a skirt or a pair of trousers. If you, however, wish to go for a more sheer or flirtatious look, then opt for a shorter and blouse-y camisole that can go well when paired with a skirt or jean. Some brands make camisole tops that help to create smooth lines under sweaters, blouses, and Tees. Designs for camisoles are increasing in variation and ease-of-use. Some designs even have built-in shelf bras or underwire bras that save you the stress of layering on three outfits in one look. This means you can wear the cami as a top and also as underwear without the stress of including bras!  
Camisoles are a great way of giving off that feminine charm in a subtle manner! Wearing a cami under a blazer or cardigan for an office look is just great! Also, you can style a lace-trimmed camisole with a pair of jeans in the same color family and drape with a knee-length kimono jacket or a robe-style jacket. Except you intend on finishing your look with a thigh-length boy jacket, then it is an absolute no-no to wear a fitted camisole with a tight jean. If you also decide to layer more than one camisole under a shirt or sweater, then try and be as discreet as possible so that your style does not come off as sloppy.
Camisoles give a perfect look when you finish your appearance with a necklace marking. Whether you are pairing your camisole with a jacket, sweatshirt or a T-shirt, accessorizing your camisole with a chocker, layers of thin necklaces or just a statement necklace will give the impression that you are conscious of your style and it will also make you look like you spent more bucks than you actually did.   
And yes, camis are perfect to reveal less in shirts.