Last Updated on 19th November 2019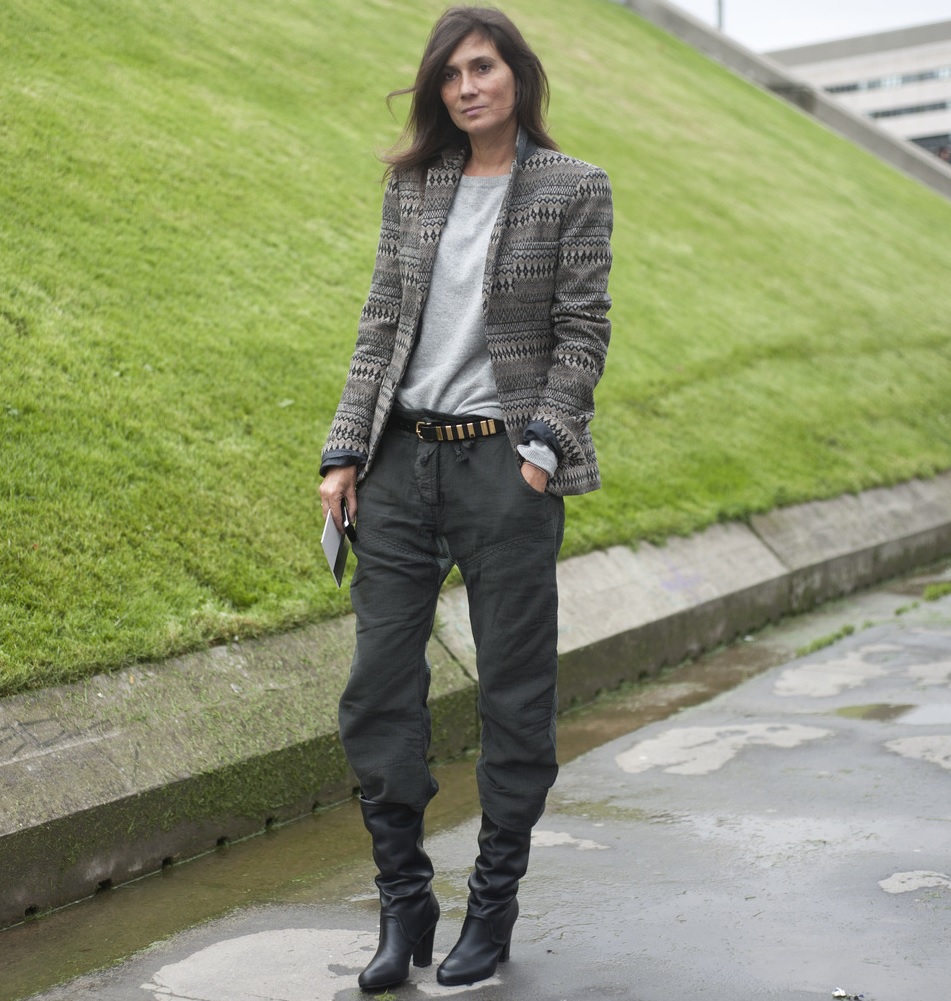 While you're already halfway through the question "why cargo pants?" in your minds, let me make it clear that 'those' cargo pants which crossed your mind at the first instance are long gone. 
Well, I get it, cargo pants have earned a 'not-so-good' reputation and are perceived as just brown, baggy trousers with lots of pockets. But, that's just partially true. Today, they come with different fits like skinny, slim cut, relaxed, have fewer pockets, and flaunt a wide range of colors like black, green, white, blue, and even pink. 
Style them in the most interesting ways and make heads turn whether you are heading out for a shopping spree, casual dining, or going hiking. 
Still not convinced? Wait until you know how to style them! 
Continue reading and brace yourselves with the best ideas to nail your cargo pants look. 
Pair a cropped top with your baggy cargo pants 
If you're an admirer of street style looks, then one of the perfect combinations for you is a pair of baggy cargo pants with a tight fitted cropped top. Whether you're going for a meet-up or for shopping, this can be your go-to look. Involves minimal effort yet is very stylish! 
It is one of the best styles to flaunt in the summertime while you can add a nice jacket to it in the fall or during winter months to complete the look. 
Make a style statement with bright colors
Bored of the same dull colors of the cargo pants? Give your look a complete makeover by opting for pants with bright colors. You can choose bright blue, green or even pink cargo pants and stand out of the crowd on a bright sunny day. Just pair it up with a plain white tee as it is one of the safest choices if you prefer not to overdo the look. And, for it, even a basic striped one will look good. 
Wear it with a tank top for Hiking
Those who do not have the 5.11 Taclite Pro Pants for hiking, cargo pants are your best companion! They are as tough and comfortable as 5.11 taclite pro pants and provide the needed protection for your legs. 
For casual and easy hiking, just pair your cargo pants with a tank top which is preferably black for a sporty look. Adding a cap can always be an added protection and make the whole look even more stylish! 
Pair it with a comfy sweater
Looking for the perfect fall look? Stop splurging on different skirts and tops rather, invest in a good cargo pants! Choose a good color and pair them with a comfy sweater. It will give you a relaxed and a very beautiful look. 
For the work look, wear it with a blouse
Most jobs today don't stress on dressing formally. So, why not sport that smart casual look? 
Wear your cargo pants with a blouse and let your hair open and you are all ready to pull off your work look. Besides, if you're running late and can't afford to spend time looking for the perfect blouse just pick the white one and you can still nail it.
Denim jacket and cargo pants
Last but not the least, pair your cargo pants with a denim jacket and slay your chic look. These two just look good together! So, all the denim lovers out there, you finally got something other than denim jeans to pair your denim jacket with. Don the look today! 
Who said cargos are only for men? 
Women first nailed the cargo pants in the 90s and the trend is back again.
If you are also looking to add a twist to your personality, opt for cargo pants and you are ready to rock. But, don't forget to style your look using the amazing ideas mentioned above. Happy styling!