Last Updated on 7th July 2020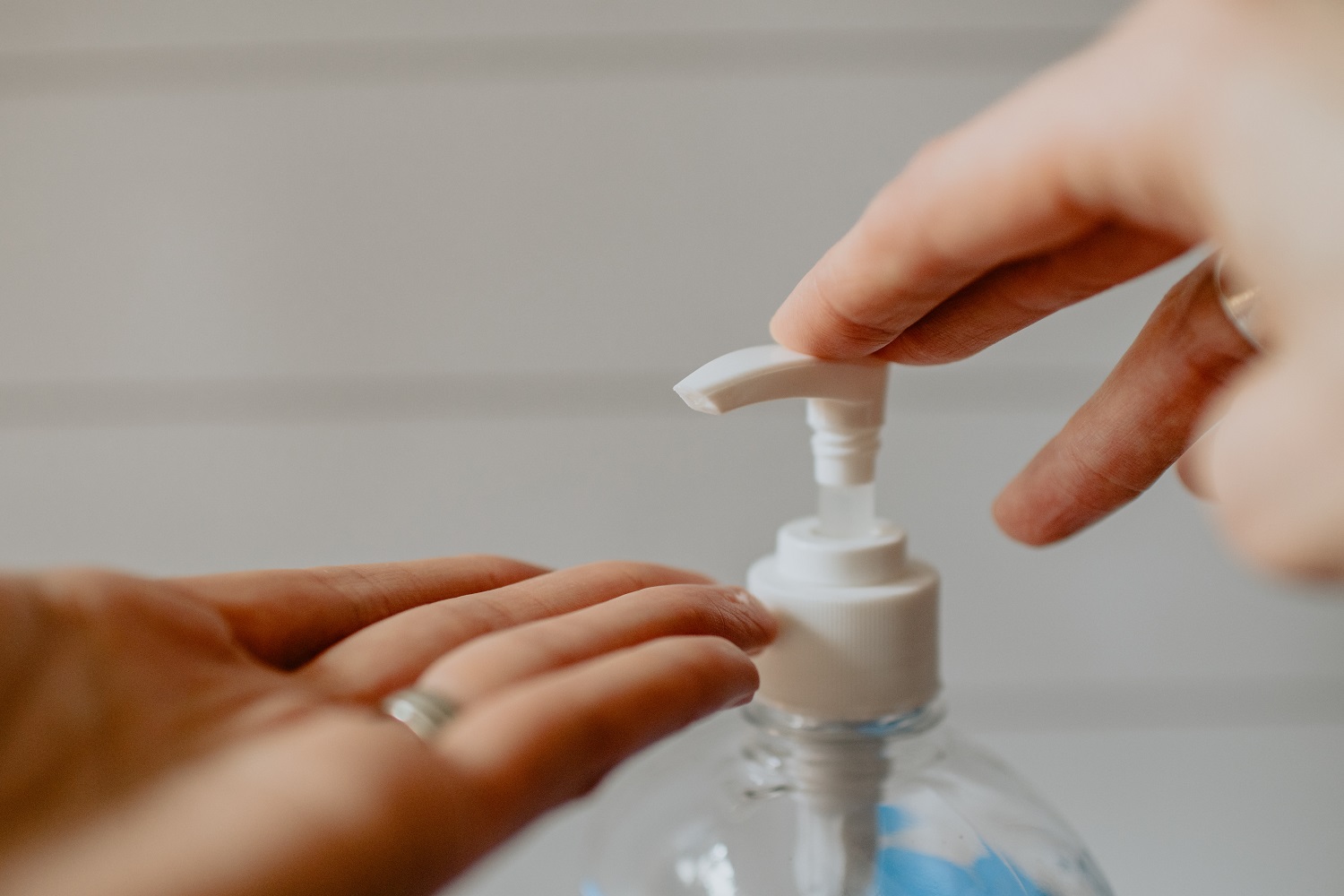 Why use hand sanitiser? Is there a way to properly use hand sanitiser? When should I use hand sanitiser? Is hand sanitiser safe for children? These are all questions that might have crossed your mind when thinking about hand sanitiser – something that we've all had in our minds for a few months now. And, if you ask us, it's a good thing – clean hands are happy hands! 
Regular hand washing is important, virus or no virus. We've always made a habit of having a small bottle of hand sanitising gel with us wherever we go. It's lightweight, convenient and it helps us keep our hands germ-free. A no-brainer, really.
To answer all of your hand sanitiser-related questions, we've partnered up with Ocean Free, a leading UK manufacturer of hand sanitiser and disinfectant products. They have our favourite travel-size hand sanitising gel plus, larger bottles of hand sanitiser that you can keep at home or the office.
Why use hand sanitiser?
By using hand sanitiser to wash your hands, you will be able to kill viruses, bacteria and germs that may be on your hands. This will help you avoid getting sick and reduce the spread of germs to those around you.
Is there a way to properly use hand sanitiser?
Yes! It's important to know how to properly use hand sanitiser for it to do its magic. Follow Ocean Free's easy-to-use guide below to effectively sanitise your hands.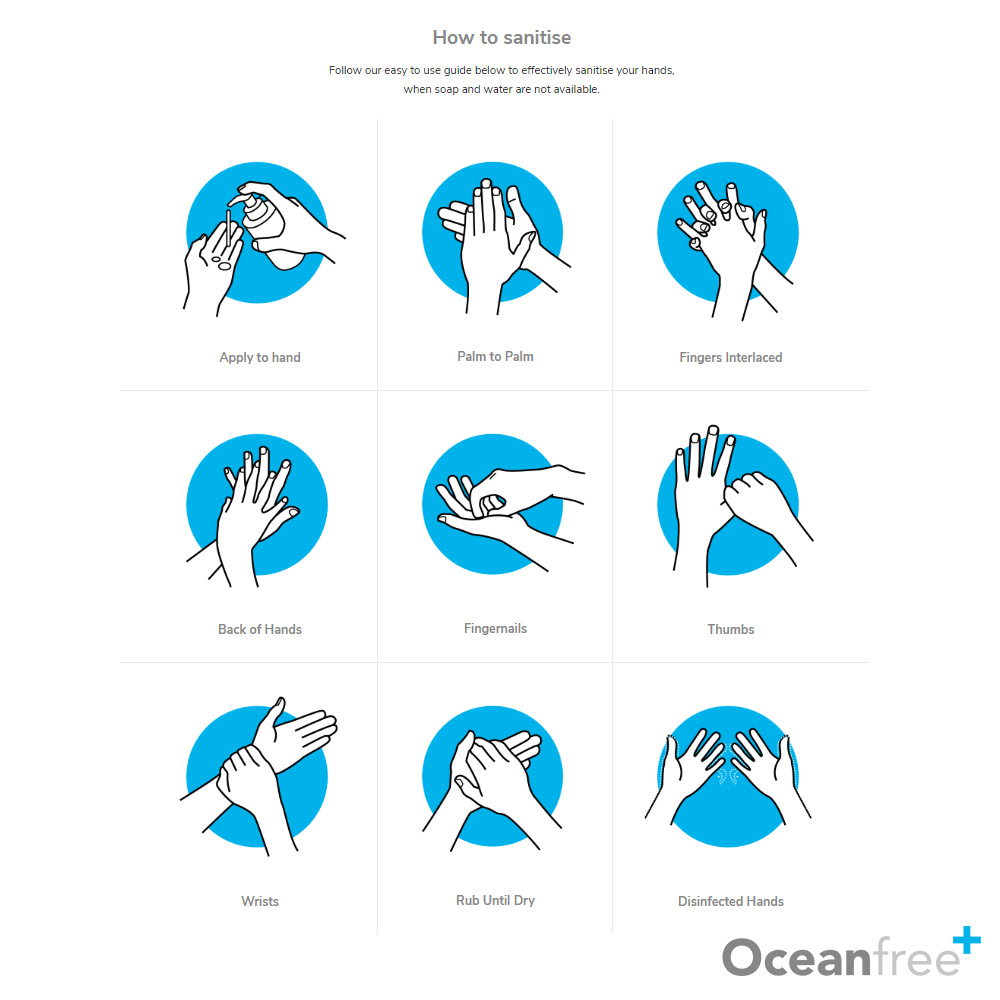 Do not use hand sanitiser if your hands are visibly greasy or dirty. In this case, wash your hands with soap and water.
When should I use hand sanitiser?
Anywhere and everywhere. As this article on the CDC mentions, "Germs are everywhere! They can get onto hands and items we touch during daily activities and make us sick."
So, whether you are at the supermarket choosing the perfect lettuce or visiting a loved one in a nursing home, use hand sanitiser.
Is it safe for children?
Yes, under adult supervision. Plus, according to this article on Harvard Health, frequent hand sanitiser use in toddlers, instead of soap and water, may lead to fewer respiratory infections, less antibiotic use and fewer sick days.
And finally, a bit of my own advice. Please, don't make your own hand sanitiser. As easy as it seems from all those DIY how-to videos on the internet, hand sanitiser, if made incorrectly, can be ineffective or worse. This article on Healthline shares various reasons why you might want to think twice before making your own hand sanitiser, including burns and other issues. 
Photo by Kelly Sikkema on Unsplash