Last Updated on 25th August 2020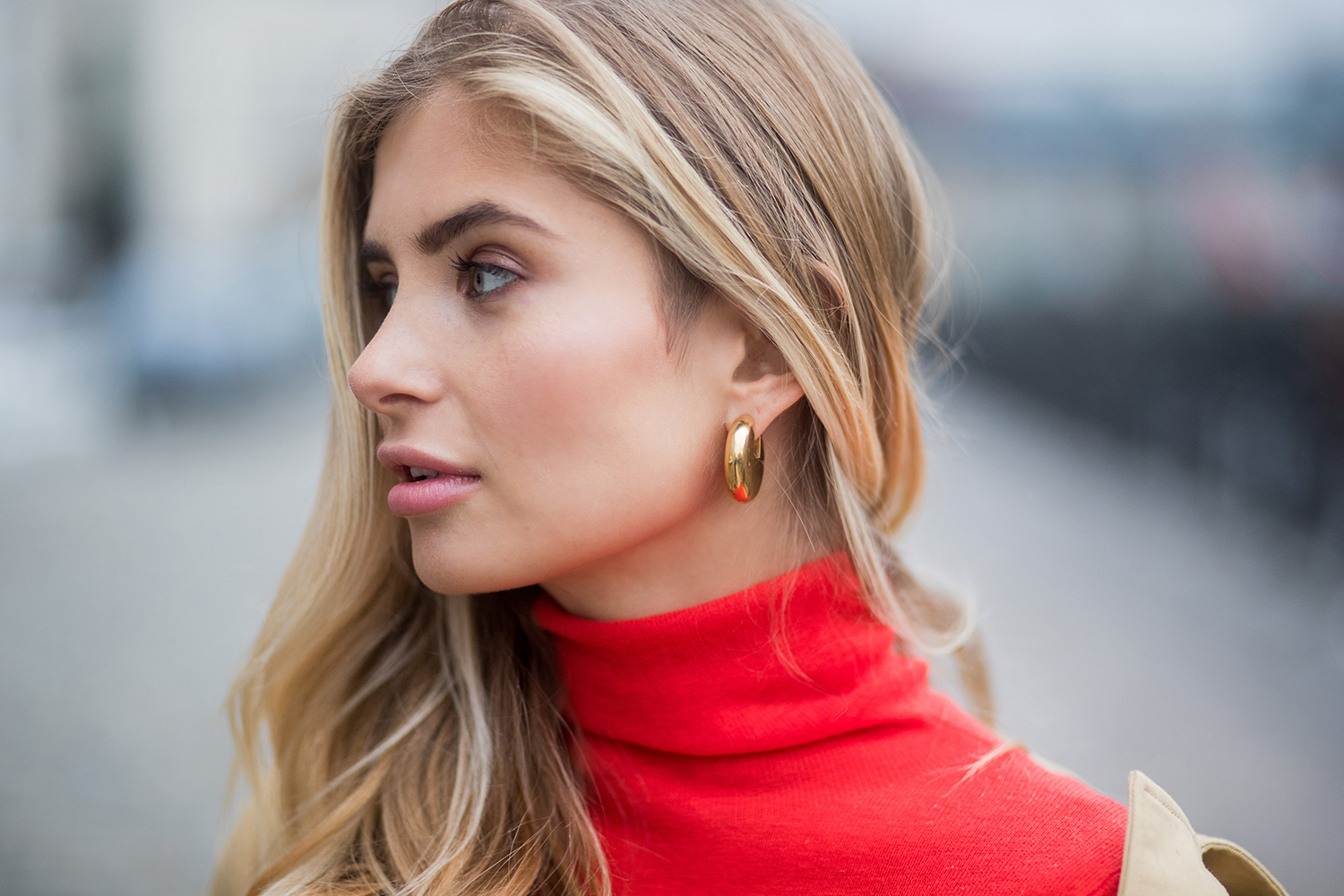 No category of fashion cycles quite as quickly as accessories, and we're glad for that! Serving as the icing on the cake of your entire look, your jewelry, hair accessories, sunglasses, handbags and belts have the ability to bring a special flair or trendiness to whatever you're wearing. So even if you're dressed in top-to-bottom solid colors with classic silhouettes and textures, the right stash of accessories can make it feel fun, funky or modern, depending on what you pick. Here are some of the best ones to grab this fall to add a little razzle dazzle to your style.
Sling Bags—A favorite among edgy dressers and lovers of streetwear, the crossbody sling bag has been trending for guys for a year or so, but—thanks in part to its effortlessly cool aesthetic and pure utilitarianism—this bag is heating up for the ladies, too. We love it because it provides hands-free cargo in a whole new way
Cuff Bracelets—With this summer's reboot of The Lion King and our obsession with all things eclectic, it's no surprise that cuffed bracelets are super in style this fall. They can be layered or worn as simple statement pieces to give an outfit a little extra personality no matter what you're wearing.
Layered Necklaces—The dainty, layered necklace craze isn't out yet, and we're not complaining! As much as we loved the delicate double chain, this fall, things are getting a bit chunkier and funkier. Go ahead and pair the thick with the thin, the smooth with the textured and *gasp* the gold with the silver because anything goes when it comes to mixing and matching necklaces this season.
Funky Frames—Gone are the days of thin, rectangular frames. In are the days of oversized, vintage, translucent and patterned. The funky frame trend will soon reach fever pitch with styles that take up half the face in eye-catching colors and busy prints you won't be able to ignore. This trend extends to both sunglasses and eyeglasses.
Circle Earrings—Another indication that the teeny-tiny and understated jewelry trend is inching its way out is the fact that we have seen tons of statement earrings popping onto the scene, especially those in bold, circular silhouettes. From the resurgence of oversized hoop earrings to party-perfect circle dangles, we are totally in love with all the round wonders we're seeing on the runway this year.
Leopard Hair Accessories—Thanks to the fact that it matches pretty much everything and brings a little spunk to classy looks, leopard print has long been a fave in belts, footwear and handbags. These days, we've been seeing it all over hair accessories, too, from clips to headbands to scrunchies.
Statement Belts—One of our favorite fashion trends at large is the simple but tailored outfit aesthetic that seems to be getting tons of love. It's all about solid tops on solid bottoms and fewer crazy prints and patterns. But this look can look a little boring or stiff, which is why funky belts have gained a lot of traction. Unique buckles, animal prints and bold patterns give "safe" outfits a huge pop of personality.
Lacy Bralettes—Who doesn't love a comfy under-layer that also brings a sexy, supportive vibe to your look? Feminine, lacy bralettes and camis have been big hits in the accessories department for quite some time, but they're getting extra love this fall as they can be worn under off-the-shoulder sweaters and even over T-shirts in a totally '90s-inspired manner that we actually really love. 
Extra-Long Dangle Earrings—We already know dangle earrings are the big jewelry hit of the season, but basic dangles just won't do. Keep your eyes peeled for extra-long, layered and textured earrings that dip all the way to the shoulders. This trend can be done in keeping with the dainty jewelry trend (for example: a set of skinny, long dangle earrings) or with the return to funky costume styles (plastic and polymer beads, big stones and chunky chains). Anything goes here, too!
Fun Hair Pins—We can thank Real Housewives star Dorit Kemsley and model Olivia Culpo for dialing up this hair accessory trend! It's all about doubling and tripling up on fun hair clips and bedazzled side pins that transform even basic ponytails into works of hair art. With this trend, more is more—go for two, three or four pins at once if you really want to make a splash.
Hair Claw Clips—Another fun nod to the '90s, this year we're starting to see more and more fashion trailblazers, celebs and models reintroducing those giant, plastic hair clips into the rotation. And man, do we love them! It's all about easy, breezy style with these clips. Simply toss your hair up into a messy bun and secure it with a claw and you've got yourself a next-level updo in literally seconds.
Fan Earrings—Fringe, tassels and fans are everything this year, and we're seeing the uber-popular fan earrings persist well into the cooler months. Designed to bring some bold color and fun texture to your look, these statement earrings can translate with ease into fall and winter, especially when done in autumn shades like gold or burgundy.
Let Your Accessories Shine
The biggest trend of all for fall of 2019 is this: starting with a simple, well-tailored ensemble and then heightening it with a couple of fun accessories. An all-black outfit can be taken to the next level with a leopard print belt, while a simple denim jumpsuit looks supremely stylish when accented with big, bold earrings. Strike a perfect balance with these amazing accessorizing essentials! 
[Image]