Winter isn't over yet, but we're already looking forward to spring trends.
Why? Because they're fabulous, of course!
Right now, we may be lcoked down, but there's no harm in wanting to prepare for the warmer season.
Order clothes online and try new makeup looks and when spring comes, you'll be glowing. 
Although the pandemic isn't merciful, there's one good thing that it's giving us – tons of inspiration material. The creative home looks made quarantine bearable and helped us have fun.
So fun is what we are going to do this spring – no care about classics, or "appropriate" hair length and color, or cutting your bangs too short. We're going to have fun looking exactly how we want to. Here are some inspirational spring 2021 hair trends.
Bob&Bangs
Bob is easy, comfortable, and stylish. Look at Kim Kardashian: her recent blunt cut bob will look amazing on anyone. Curl the ends a little and add some texture – 2021 is all about the body! 
Have you been waiting for a sign to cut your hair short? Here it is – get inspired by the recent look by Gucci. You can make that hairstyle at home; just ensure that you have scissors that make precise cuts – look for them on the websites of professional hair styling shops – like, for example, Scissor Tec.
If you prefer classics and want to avoid mistakes at any cost, try a chin-length bob (also known as French bob). And don't forget about the bangs if you want to try something different!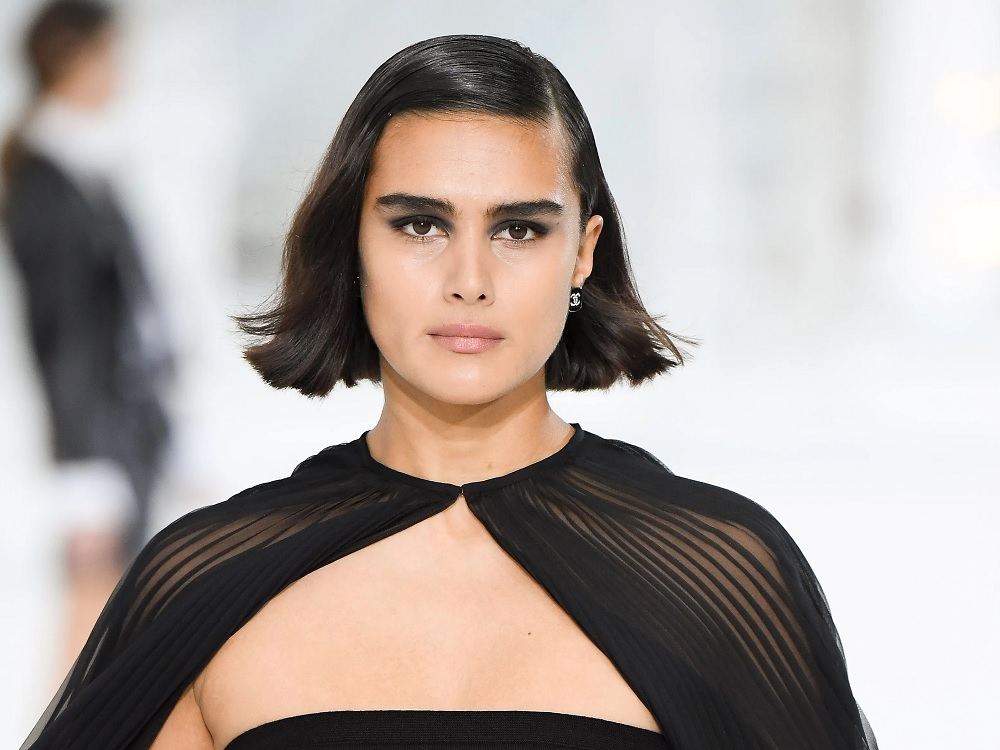 Choppy Pixies
One of the most stylish 2021 hairstyles is a pixie. Always wanted to try it but never actually had the guts to do it? Now it's high time! Try to make it a little longer than classic Audrey pixie, trim in jagged snips to make a "home" look, and don't hesitate to experiment with color. If something goes wrong, you don't have to leave the house, and TikTok and Snapchat provide more than enough hair filters. (But you shouldn't really care about what others would think. Everybody's getting creative this year, and not everybody's a hairstylist).
Braid and Ponytails are Back
A classic, comfortable look is everything in 2021. What fits this description better than braids and ponytails? Go for a sleek ponytail to look exactly like stylish Lizzo, or grab a bunch of elastics and tie your ponytail in parts. Or go for a full 90s-inspired look and make two pigtails – just wrap them at the base and wave at the ends to make it more 2021. 
And when it comes to the braids, no style would be a mistake. A classic braid duo looks comfy and cute, especially if you add some floppy bows, and straight-back cornrows are for when you're feeling fancy.
Natural Is Everything You Need
Of course, nothing looks more home-inspired than a natural look. Natural curls, natural shades, low-maintenance cuts. Quarantine is all about resetting and embracing your true self, so the main thing you should care about is keeping your hair healthy. Get rid of all the unnecessary styling products and get those oils, sulfate-free shampoos, and everything else you might need to get your hair naturally glowing.
With all that, you won't have as much time to spend in front of the mirror, so get that single-length, low-maintenance cut, and enjoy the freedom.
Bright Hair, Bright Year
You can also go for something completely different. Explore fresher, brighter looks by adding new colors. Bright shades, shadow roots, balayage, face-framing colors – spring 2021 is all about new life, new emotions, new experiences. Go platinum blond – or, if you don't want to change radically, color a streak instead.
Don't be afraid to experiment. Mix highlights and mid-lights to achieve a beach look, or color your bangs orange and get that bold face-frame. Go for shadow roots to add contrast; get that balayage you've dreamed of; or color your hair red as a nod to Anya Taylor Joy in Queen's Gambit. Making a mistake with the hair color is impossible in the spring of 2021.
A Final Line
Spring 2021 trends are something we've been dreaming of – they include everyone. Want to look as natural and possible and feel-at-home even in the state museum (when they open, of course)? Go ahead. Want to try something bolder and become a different person with 2021 hair color trends? Also go ahead. Always dreamed of cutting your hair short and getting bangs? High time for it.
And even if something goes wrong, don't worry. If you want, embrace the mistake and make it stylish; and if you don't, quarantine is on your side – you can simply stay home. Remember: you can look fabulous any way you like. Don't be afraid to accept your true self.
[Image]