Last Updated on 9th March 2021
Who isn't looking forward to the day when summer is in the air, and we can get out among friends without having to worry about the pandemic?
Have you thought about what you will wear? Many will look at fashion as a way of escaping from global issues. Today we help you get started with the latest fashion trends post-pandemic.
Cheerful Colors
Pantone has already broadcast the top colors for 2021. They're bright and cheerful. Something to escape from those dark times of the pandemic. According to Pantone, these colors will become fashionable in different shades for spring and summer and include marigold, cerulean, rust, illuminating yellow, French blue, green ash, burnt coral, mint, amethyst orchid, raspberry sorbet, buttercream, desert mist, and willow.
Painted Shoes
Hand-painted kicks are becoming the rage. Their popularity has taken off as the sneakerhead culture has become a staple of Millennials and Gen Z. Everyone wants to be unique and stand out, and custom sneakers are one of the best ways to do it. From Vans to Nikes to Yeezy, every brand is redefining what a comfort shoe looks like. Even more exciting is that these types of shoes are great for both sneaker collectors and for artists alike.
The Evolution of the Face Mask
Although people are getting rid of their sweatpants, face masks will still play a part in our lives in 2021. Like hats and t-shirts, face masks will continue to change.
One popular trend gaining traction is transforming these masks into something that doesn't look medical but part of the wardrobe. Masks have gone through an evolution with everything from colors to prints.
Face masks started as something we all had to wear to keep us safe, but many are changing them into more of a trend and according to one source has developed into a fashion statement. People of all walks of life are wearing masks from designs with the writing of their favorite political message to adding rhinestones.
Germ-Fighting Material
Even after the pandemic ends, we will still look for clothing that protects us from getting germs. Antibacterial clothing in sports and outdoor wear will become part of the post-pandemic phase according to one source.
One trend that will become a force is adopting antimicrobial fabric into fabrics. Many brands have already started the process of adding antivirus fabric into their clothing.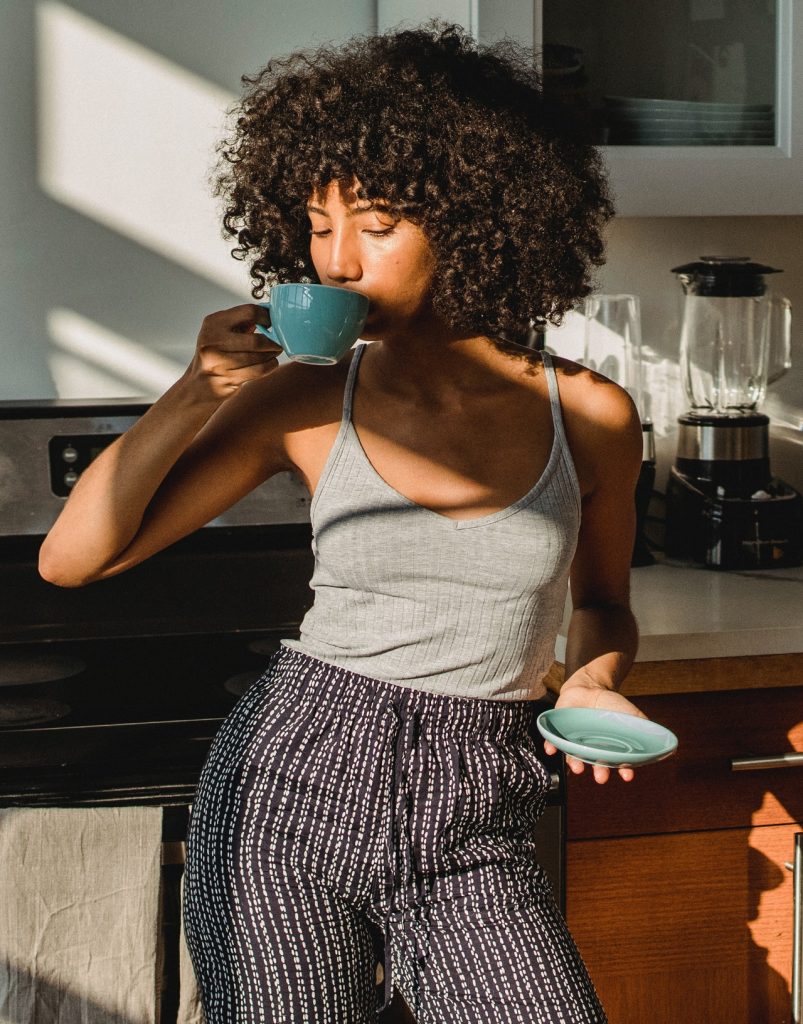 Comfortable Clothing And Affordable
Many of us will continue working at home for a few days a week after the pandemic. So comfortable fabrics and informal clothing are going to be essential.
This means that women who will work at home want casual pull-on dresses that are easy to wash, pajamas that feel luxurious on their skin, and bras that don't have a wire.
With spring coming soon, shorts and comfy outfits will be a must-have. The pandemic has left many people with less money to spend. So quality clothing that lasts longer will be sought after.
As we come out of the era of track pants, many are seeking clothing that represents comfort with soft pastels colors, or grays.
Celebrities and Influencers
Influencers will continue to affect style according to one source. The internet has also influenced trends with the help of influencers. Since runaways' shows will not become accessible for a while, people will view trendy styles through the internet.
Accessories
2021 can expect blazers, blue bags, and unique face masks. Oversized jackets with shoulder pads have become trendy, along with neat trousers that give a futuristic appearance.
Head scarfs have been in fashion since the 50s, and they are about to become even more so this year with a more opulent look. Many people associate a scarf with something worn in the winter months. Still, scarfs are used by women as part of their wardrobe for any season and in a variety of shades to match or contrast skin tone.
Colorful Bags and Fringe Bags
You can leave that black bag at home. Yellow bags will become the rage in 2021. Pinterest has over 100 different styles of yellow bags for 2021. More than ever people will look to escape from the dreary pandemic in the colors they either dress in or carry as a purse, including red.
Cherry red will play a major role in the color trend for spring and summer 2021. Chanel, Hermes, and Versace have all included red this year. Once popular in the 70s, fringe bags are also making a splash in 2021, and women find the bags fun and cute.
Designer Shoes
Seen at Versace in various forms as well as bright colors, platform shoes will make their way into the summer of 2021. Clogs may not be for everyone's taste, but they will become a trend and in different forms and colors.