Last Updated on 17th May 2021
In the world of fashion, we think simplicity is underrated. Minimalist designs are perfect for a variety of informal occasions, with midi styles being the most popular. Whether you're keen on bright, bold block colours such as red or yellow or you prefer simple patterns which keep all eyes on you, there's no shortage of choice out there.
To narrow things down, Chi Chi London have put together some of their favourite casual midi dresses for those upcoming social day and night occasions.
Floral styles
Who doesn't want to add some stunning botanical beauty to their informal look? A gorgeous floral style is a perfect choice for those afternoons spent in the summer sun. Whether you're going for cute daisy patterns or more bold flower midi designs a fabulous floral print suits the sunshine down to the ground. These designs don't have to be bright either – darker tones can be mixed and matched with bright summer hats or chic clutch bags. Want to go a little more out there? Take a look at some animal print midi dress designs too, which can add a bit of bite to your casual look. Whether you go for a bright, dark or neutral tone, floral casual midi dress styles go down a treat at those casual occasions.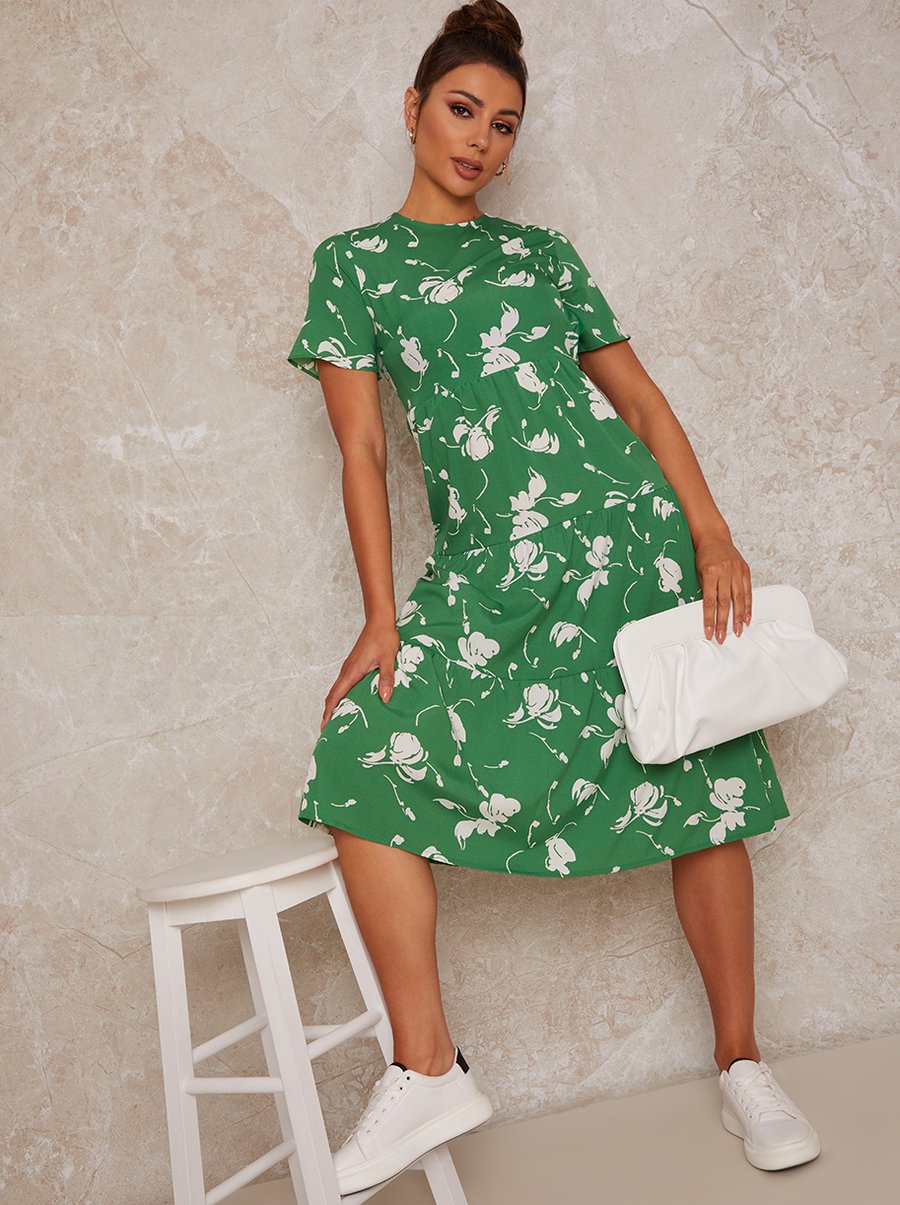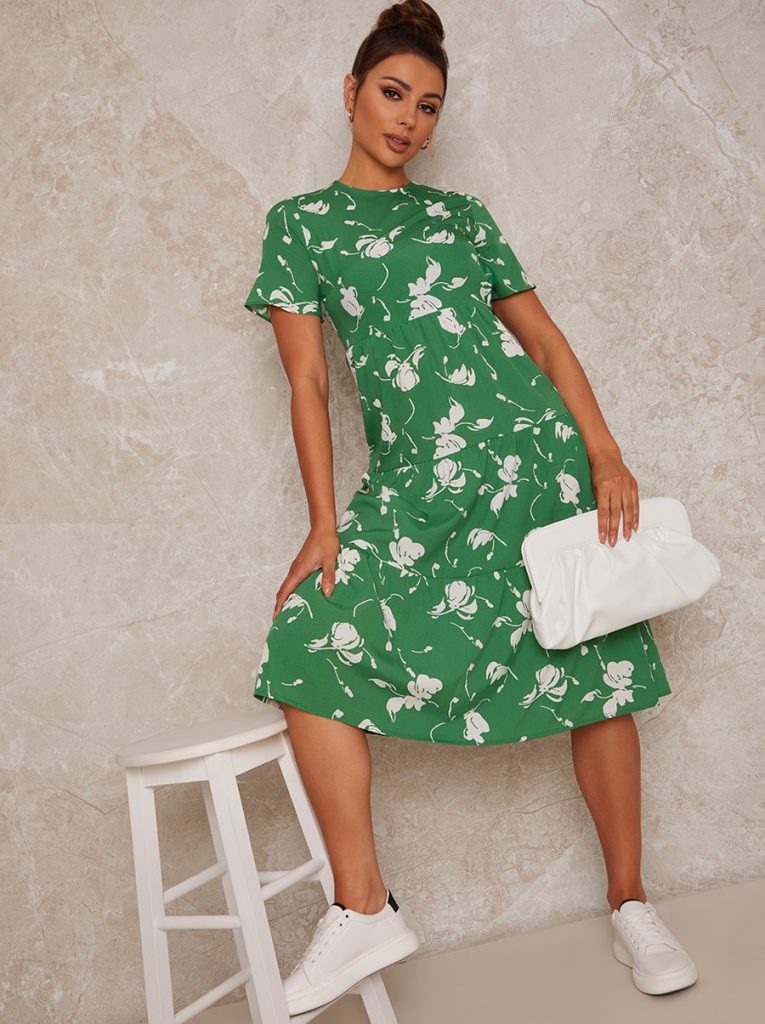 Go neutral
Those who can mix and match their wardrobe right have the ability to take their casual look up to the next level. If you want to get your creative juices flowing, investing in some black, grey or white midi dresses is an absolute must. Grab some bright coloured jackets, shoes or hats and you'll be able to find a chic balance between neutral and more vibrant patterns. Not only will you look gorgeous, but you'll also be able to keep changing up your look for the next time you're out on all day socials. If in doubt, grab a neutral tone midi dress.
Pretty patterns
Whether you're hitting the town with the girls or getting down to the nearest pub garden, a gorgeous pattern casual dress can do just the trick when you're not sure what to wear. Polka dot pattern midi dresses always look chic when paired up with a cute leather jacket and some chic white shoes. Going for more interesting textures such as lace or crochet can add another layer to your casual midi dress look, fusing those gorgeous contemporary styles with more traditional designs. Searching for something a little more out there? Colourful abstract midi dress patterns can also look chic for those informal occasions.
Day to night designs
If (like us) you've been stuck indoors all year watching TV, you're probably desperate to get dressed up as soon as possible. If you're looking for that in-between design which isn't too formal but isn't too informal, we recommend going for darker tones such as deep green or blue. Pairing up a chic casual midi dress with some gorgeous accessories can also tick the right boxes for transitioning from day to night. Whether you pick sparkling hair clips or stunning silver earrings, accessorising your look alongside a darker tone is the perfect choice.
When you're unsure what you want to wear for those informal occasions, casual midi dresses will always give you that special something to suit any style.