Last Updated on 16th May 2021
As bizarre, as it may have seemed a year ago, face masks/face coverings, have become a near-permanent fixture in our everyday lives in 2020 and now 2021. As such, folks Began customizing and adding designs/additional features to mask themselves. Whether it's a traditional mask or something a little more advanced, there's more than likely an option out there for you. Masks now come in a much wider variety of styles and patterns than ever before, featuring quality materials and modern design. Here's a quick look at some of the face mask styles available right now.
The Old Standby Cloth Mask
Nothing beats the classics! When it comes to face masks, the standard cloth mask is both functional and fashionable. Made from comfortable, tightly woven materials like cotton, silk, or synthetic materials cloth masks are the gold standard of face masks. 100% cotton is better than most synthetic materials, but going with a blend of cotton and another material (like silk or polyester) can be very effective and comfortable. Cloth masks can be found in a variety of cool designs and styles. These masks should have a good fit, not itch or chafe, and look great. Whether you're looking for floral patterns, tie-dye, camo, modern, or retro designs, there's something for everyone when it comes to cloth masks. With so many delightful options and designs available, getting a cloth girl's face mask with adjustable earloops is a great fashion accessory perfect for any social situation during these crazy times.
Masks With Filter Pockets
While the CDC doesn't recommend masks with vents, some experts do suggest that certain materials like HEPA can help filter out virus particles effectively. So, a mask with a stitched-in filter pocket might be something to consider. Like the cloth masks on which they're based, you'll find plenty of cool styles, colors, patterns and matching accessories (like hair scrunchies). For the filters themselves, you'll need to do some thorough research to find the ideal one for you.
Layered Masks
Some face masks are made with multiple layers. These are usually two or three layers. They should be equally dense and constructed of the same materials to be effective. While three-layer masks are the best practical option, there are plenty of sleek, trendy designs for both double and triple-layer face masks.
The Multi-Wear Face Wrap
A multi-wear face wrap is a unique piece of apparel with plenty of versatility. Multi-wear wraps are usually made out of 90% polyester and 10% spandex blend—both solid, stretchable materials. They're nice, comfortable, and easy to wash. Usually a one-size-fits-all product, multi-wear face wraps are intended to be used as a scarf, headband, head covering, or non-medical face mask. They come in a variety of modern, minimalist designs (including tie-dye and simple patterns) that can complement any ensemble. If you're looking for something to complement your style, enhance your overall look, or show off your personality behind the mask, a cute multi-wear face wrap should do the trick.
Bandanas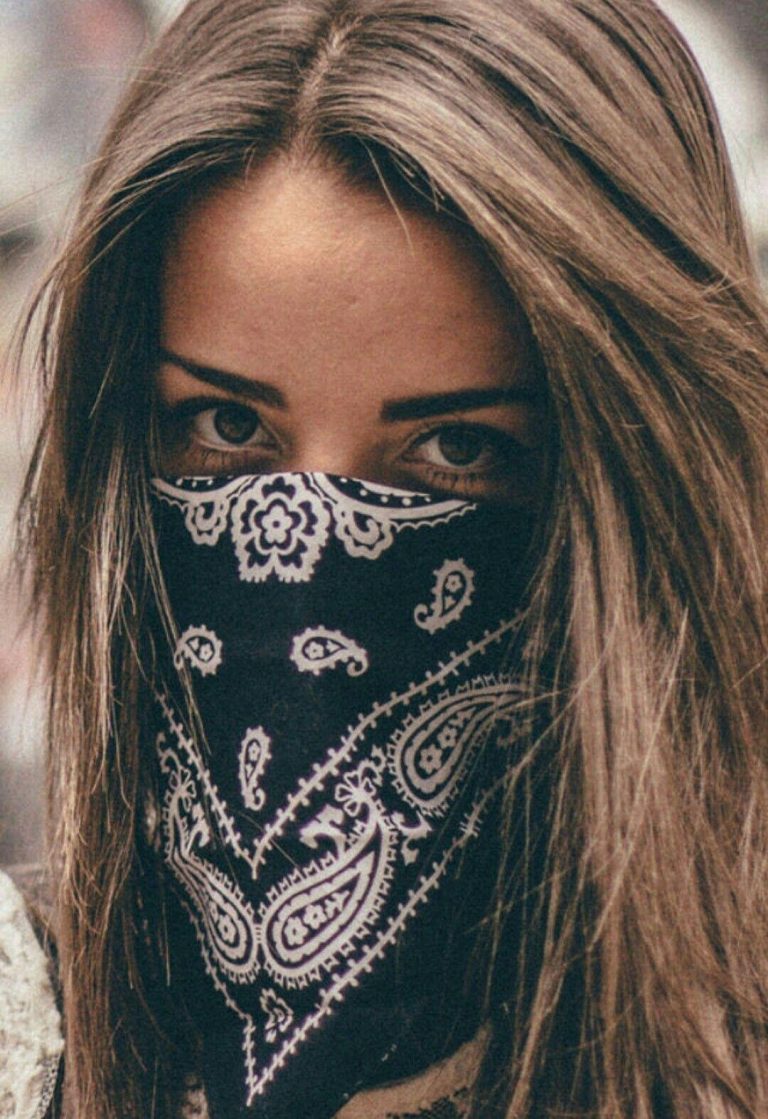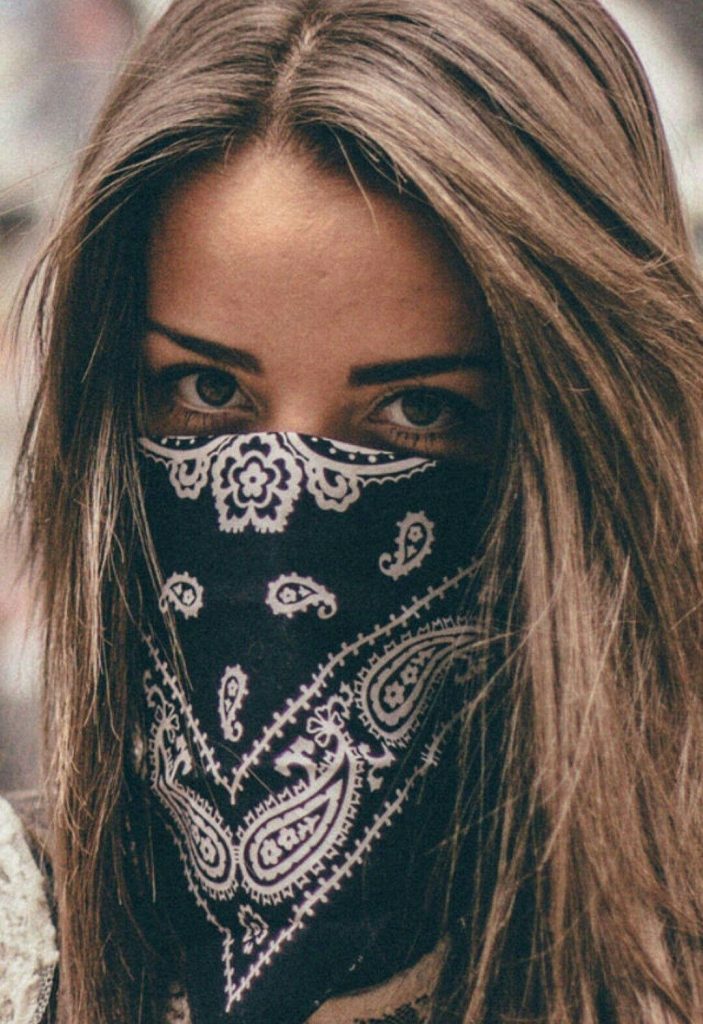 Bandanas are certainly a unique option for a face mask. They're typically available in multiple colors (red, black, green, blue, pink, purple, yellow, and more) with various traditional designs and patterns (like paisley). Bandanas can double as a headband or neck ornament with ease. What's cool about bandanas is that you can wear them fashionably as a face mask or otherwise. They've never really gone out of fashion. Some people like to wear them as headbands for a rebellious, stylish look. Others may roll them up into a knotted headband for a more graceful and sleek appearance. They also make great sweatbands and scarves. Why not get a few of them, use one as a face mask, and accessorize with the rest? It's a win-win situation! Regardless of how you choose to wear your bandana, they can look good and be functional while offering some protection at the same time.