Last Updated on 30th July 2021
Are you one of the many Americans making the move to the Southwest?
People are flocking to Utah, Arizona, and Texas these days as there are plenty of jobs and you can buy a beautiful property for much less than the same type in California or the Northeast. 
A quick look at some of these homes for sale in Wickenburg AZ shows what you can get at a great price. And beautiful homes are not the only attraction. There is a lot to love about the warm year-round weather, the big open spaces, and the sense of community these areas all offer. 
After you've moved, you will want to take in all the area has to offer. In this article, we will go over what some of the hidden gems are for residents and tourists alike so you can enjoy your life after the big move.
1. Beyond the Grand Canyon
You don't need us to let you know what an absolute marvel the Grand Canyon is. It is visited by millions of people each year and is on just about everybody's bucket list of places to go before they die. And you will love living in the area to visit whenever you feel like.
However, there are loads of other things to do in Arizona besides the Grand Canyon. Many of them are overlooked as people just pass through on their way to Las Vegas or California after their stop at the canyon.
The natural wonders of this area are almost too many to mention in one article. And all of them are unique to this territory, making the American Southwest someplace that every American should feel proud of.
From the quirkiness of old Route 66 to the ghost towns scattered throughout the area, there is a lot to see and do without having to see the same places twice. You don't even always have to get off the beaten path to see something interesting as there are so many places to visit.
2. Horseshoe Bend
It looks like something straight out of a National Geographic magazine, yet it is accessible to anybody in the area. Horseshoe Bend is a canyon carved by a river that cuts through the various layers of geology. But what makes it so interesting and worth a visit is the point where it turns back in a hairpin curve.
Located at the northern border between Arizona and Colorado, you can drive up to the parking lot and follow it with a hike up. This short hike is a bit strenuous but you will be rewarded with a 1,000 foot view of the river. If you don't want to hike or would rather see it from river level, there are rafting trips available.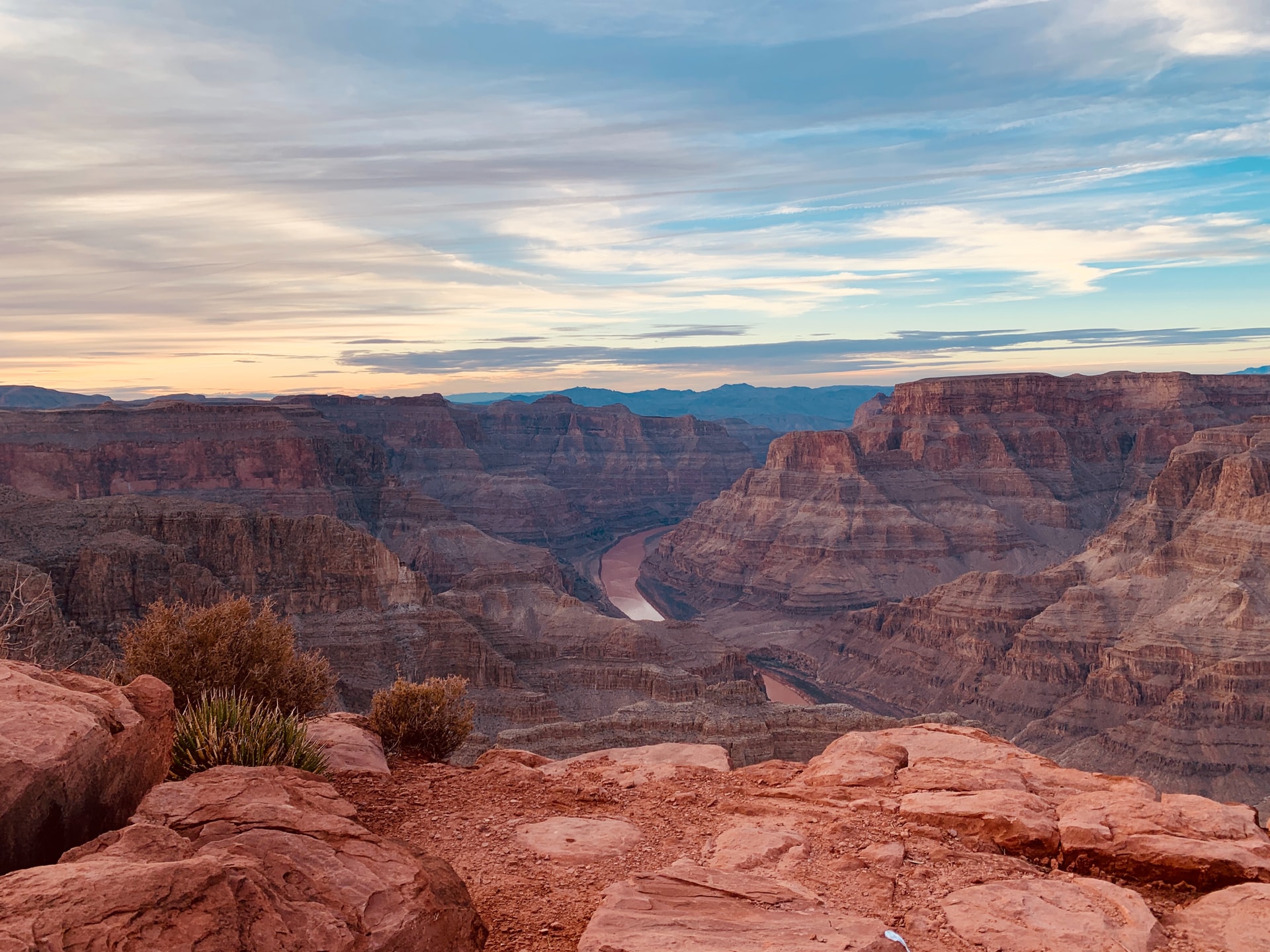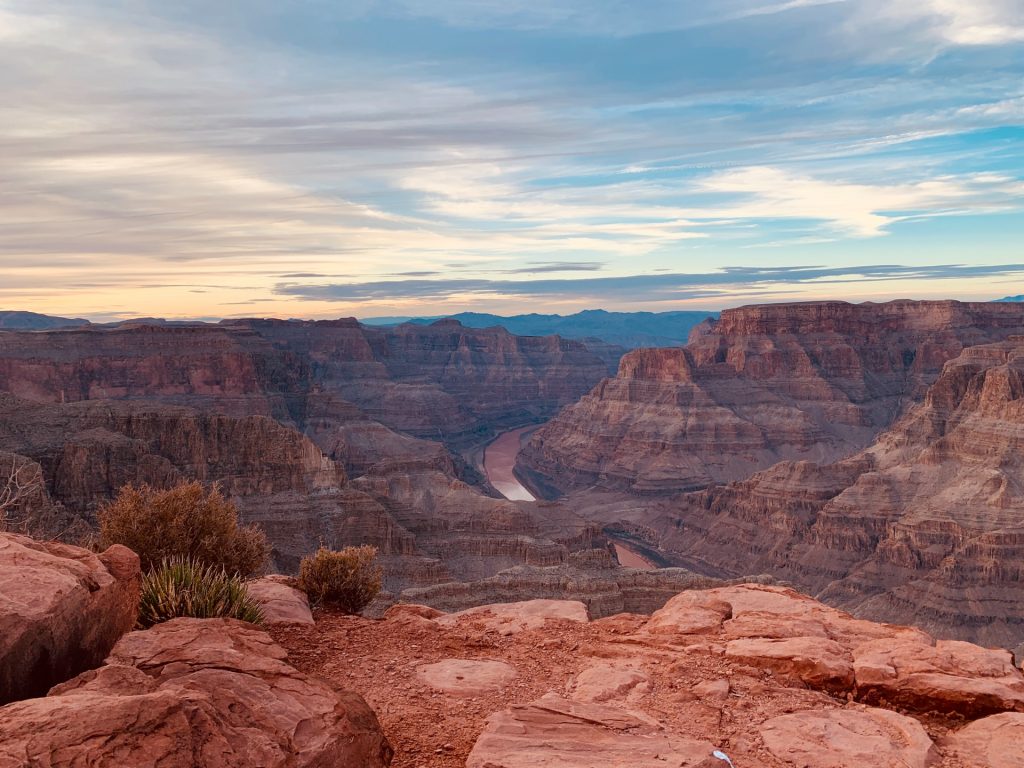 3. Meteor Crater
If you want to go to Mars but you aren't a billionaire with his own rocket, then the next best thing is to head to the Meteor Crater Park in Arizona. At 50,000 years old, it is in a remarkable state of preservation that shows the power of a meteor when it strikes the Earth.
It's nearly a mile wide with plenty of hiking areas to be able to take it all in. If you want a guided tour then they are available so you can get all the information about the event. There is even a 3D movie in the adjacent theater to show you what the impact was like as well as a lot of information about the site and meteors in general.
Since it is so otherworldly, it has long been an area for astronaut training for their moon landings. Because of its ties to space exploration, there is a space museum included with your entrance ticket. 
4. The Royal Gorge
The Grand Canyon isn't the only canyon in the area. It's just the biggest. In Southern Colorado you will also find the Royal Gorge that was created by the Arkansas River and has some dramatic vistas there.
To see its full splendor, there is a bridge that spans the river so visitors can walk across and get some incredible views. Inside the george there is also what is considered the world's scariest roller coaster. It's a ride that takes you over the gorge at dizzying speeds and then free falls for an added thrill.
Other outdoors enthusiasts will enjoy taking the Via Ferrata to scale the walls of the canyon. It's essentially a series of steps made out of iron that attach to the wall that you can scale using clips so you don't fall.
5. Carlsbad Caverns
It can get really hot in the Southwest and it can be hard to find relief at times. If you want to cool off, then you have to head underground. In New Mexico you can find a huge underground cave complex called the Carlsbad Cavern.
Down below in the caves formed by eroding limestone, you can enjoy a cool temperature of around 50°F. You can easily spend an afternoon down there as there are over 46,000 acres of caves to explore. The biggest among them is the Big Room that is 4,000 feet long and 600 feet wide. It's like a cathedral but instead of columns, it has hundreds of stalactites and stalagmites.
The caves are easily explored as there is a path that goes all over the complex. You can opt for a guided tour that explains all the natural processes that went into its creation or just simply wander and be in awe of the power of nature.
To Conclude…
This list is only barely scratching the surface of what the Southwest is all about. There are also great cities to explore like Santa Fe, Flagstaff and El Paso among so many others. There are ghost towns that reenact what life was like in the Old West and lots of Spanish architecture that remind you that this was all part of New Spain at one time.