Sustainable fashion can mean many things. Sustainable fashion brands often source organic materials and use recycled fabrics. These brands also consciously conserve water, support fair labor practices, and give back to the community, whether locally or globally.  
When you buy clothing, shoes, and accessories from a brand that practices some level of sustainability, you're helping to reduce the carbon footprint on the planet. In addition, you're supporting farmers, workers, manufacturers, and transportation companies by enabling them to earn a fair wage while working under humane conditions. Explore our list of the top four fashion brands that use sustainable practices.
1. Patagonia
Patagonia is one of the pioneers of sustainable clothing brands. In 1957, a young mountain climber named Yvon Chouinard began hand-forging climbing pitons that he could remove without scarring the rock face. Since then, Chouinard and his partner, Tom Frost, founded the Patagonia company whose ethos supports reducing the environmental impact of making fashion and outdoor apparel. The company also supports animal welfare groups, forest stewardship programs, and living wage programs. 
When you buy apparel and outdoor gear from Patagonia, know that the company uses recycled materials, natural dyes, and organic cotton.
2. Girlfriend Collective
Stock up on fashion activewear made with eco-friendly materials and sustainable practices when you purchase from Girlfriend Collective. Many of the items this brand manufactures, including undergarments, sportswear, men's clothing, and handbags, come from recycled plastic. Girlfriend Collective takes plastic items like water bottles destined for landfills and, through a carefully monitored process, turns the plastic into material for select items such as compression leggings. The company uses natural dyes to add color to its apparel, and items arrive for consumers in recycled packaging. 
Girlfriend Collective holds a certification issued by Social Accountability International.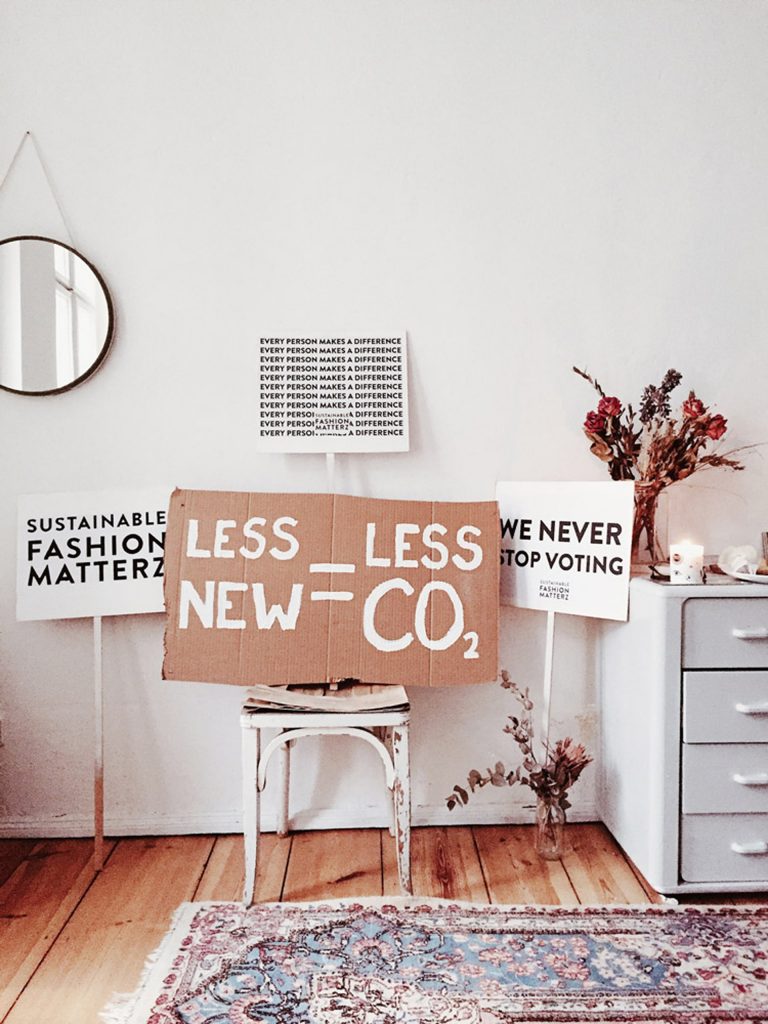 3. New Balance
You can help support human rights and the environment when you buy New Balance athletic and fitness apparel, shoes, and accessories. Working with companies that practice responsible leadership and treat their workers with dignity and offer them living wages, New Balance strives to find new ways to make sustainable clothing and shoes.
New Balance also works with ethical suppliers and supports diversity, equity, and inclusion across its organization. The New Balance Foundation donates millions of dollars a year to nonprofit organizations worldwide to help under-resourced communities.
4. Kotn
Not only can you find everyday wear such as comfortable jeans and T-shirts made ethically, but you can also decorate your home with items made with organic cotton when you purchase from Kotn. The mission of Kotn is to provide high-quality, lasting products made from 100% Egyptian cotton grown in Portugal and Egypt. Kotn practices direct trade with farmers and makes sure that employees in the factories get paid a fair and livable wage that makes them feel like they have a career. In addition, Kotn funds schools to help farmers' children with their education.
Look fashionable and feel good that you're helping the planet and workers worldwide when you support fashion brands that use sustainable practices.